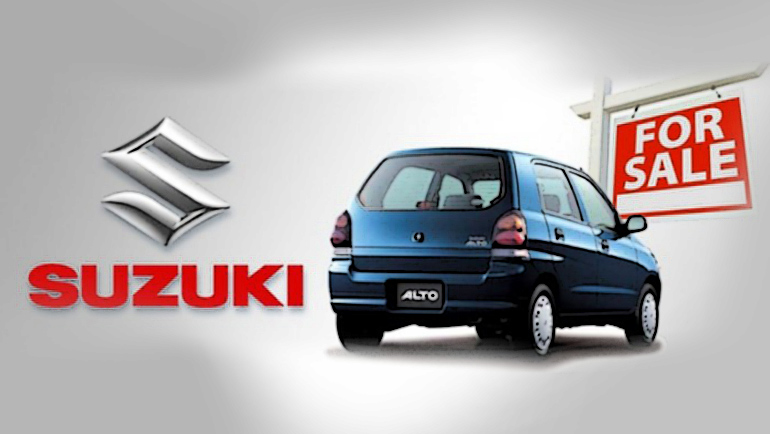 Is A Suzuki Car Really That Easy To Sell In Pakistan?
A lot of people have the opinion that their Suzuki is a ready-cash and can be easily sold whenever needed. Point taken, but when asked if there has really been an instance when they have to sell their Suzuki in a desperate situation? Does the Suzuki easily give them the right price when sold? The answer of the majority was "no".
People generally go for a market car, particularly Suzuki for cheaper maintenance, and obviously resale thus minimizing the risk of losing money. And because of this, they justify the horrendous price tag they pay for the cars that in return give them no value for money. The reason for not going for an out-of-market car means there will be fewer buyers for the vehicle whenever it is up for sale and thus fewer chances of retrieving cash when needed.
Also Read: Toyota Corolla Selling Like A Hotcakes, Honda Civic Sales Dwindle
In a real world scenario, if you are a buyer, in a used car market obviously, it's extremely easy to find a Suzuki but can be equally tough to sell one, particularly when you are in desperate need of cash. This problem is intense with Suzukis, particularly those models which have a prolonged running life such as Mehran, Cultus, Bolan, Alto, and Khyber, etc. I have owned quite a few cars, 4 of them being Suzukis. And each time it's painstaking to sell a Suzuki at your desired price than to sell any other brand.
Not just this, a majority of the people in my social circle who have gone through the process of selling their Suzukis in dire need of money have had problems selling them at a reasonable price and eventually had to be sold at a huge loss, no matter how well the vehicles were maintained.

The thing is; if a buyer goes out to buy, say a 2007 Alto he will have tons of options in the market. And since there is almost no difference in the Altos, there is a high probability he will be getting a 2005 vehicle in a better condition while still saving some money. While if the seller has kept his 2007 Alto really well, chances are, his asking price might get the buyer a relatively newer Alto, say 2008/09 models.
RELATED: Punjab Taxi Scheme And Government Purchasing Could Easily Create An Opportunity For A Local Car Instead of Fueling Suzuki
A colleague of mine was looking for a Mehran in the 400k range, and the choices were literally unlimited. In this price range, models ranging from 2006 up to 2009 were available in very good condition. While it was easy for the buyer to get a recent model in that price, "yaar ooper ka model mil raha hai", the sellers of 2006/07 models while still demanding a realistic price for their extremely well-maintained rides were not given preference. Another case among relatives who wanted to sell their faithful 2003 Cultus before moving abroad had to sell the car at a loss of nearly 55,000/- before leaving the country. Since every visiting party claimed that they can get a clean 2005 model for that price.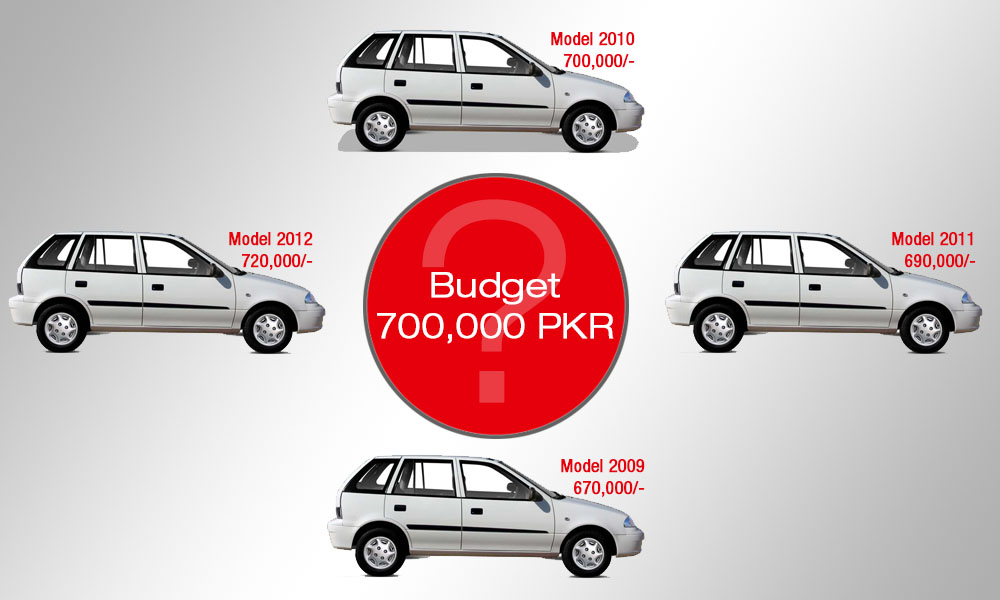 As a buyer, I can walk away from a well maintained 2012 Cultus because I might find a less driven 2010 model in the next street. Or I can go for a newer 2014 Cultus in the price of a well maintained 2012 one. The problem is intense with newer models like Cultus, Mehran, Bolan, which are still in production since long or has been discontinued recently such as Alto. However if you have a car like Margalla which was discounted some 18 years ago, and you have one in a really good condition you might be able to sell it at your desired price due to the fact that not many Margalla around will be in equally good condition.
Also, the increasing number of walking dealers who intend to make a profit on each sale/purchase amplify the misery. There are less number of potential buyers in the market while a vast majority of those who do car sale/purchase as a side business, are the first ones to ring you as soon as you mention "Urgent Sale".
The whole point of going for a market car is to avoid the risk of losing money, and it obviously hurts when a market car that too in a good condition goes out on a loss.
If you have had a tough time selling your Suzuki, do mention your experiences in the comments below.