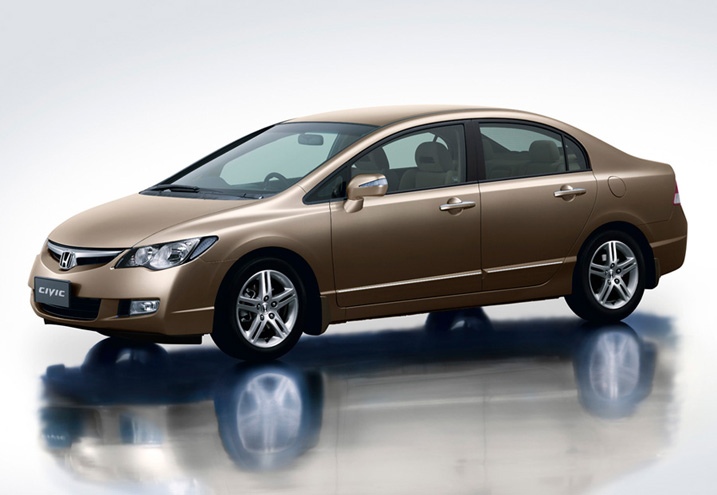 In an unprecedented turn of events Honda Atlas has issued a recall for some of its vehicles. Although the company has been advertising this recall as a 'Free Upgrade. Nonetheless, the official advertisement hints towards the malfunctioning of SRS airbag inflator pump. As a precautionary measure, the company has issued a notice through various media platforms to their customers. The official recall statement highlights the possibility that below mentioned range of vehicles might have a defective SRS air inflator and merit immediate inspection:
Honda Civic (Model 2006-12)
Honda C-RV (Model 2008-11)
Honda Accord (Model 2004-12)
For this purpose, the company has requested their consumers to:
Visit Company's Website and run a search of their vehicle' chassis number to check its status.
Get their vehicles inspected immediately at the nearest Company Authorized 3S & 2S Dealerships to ensure their safety.


Recalling the (Global) Takata Airbag Incident:
In the light of above statements, it is also important to mention the Takata Airbag incidents in America. The faulty airbags claimed the life of a California based U.S citizen on June 25, 2014. The accident was also reported to the US National Highway Traffic Safety Administration (NHTSA). The complaint filed with the safety regulator said that the airbag in the 2005 model Accord shot out "hot metal and plastic shrapnel" after a collision which occurred at low speed. The collision left the driver with severe burns, bruises and abrasions on her arms and legs. Although the official number of cars were never made public in any official statement but an independent report highlighted the possibility of faulty airbags in 2001-07 Accord, 2001-05 Civic and 2002-06 CR-V. Last but not the least, Honda was not the only car maker which is affected by faulty airbags provided by the Japanese component supplier Takata Corp. Other companies such as Nissan, Toyota, Ford, Mazda and Chrysler were also affected by defective airbags and had to issue recalls.