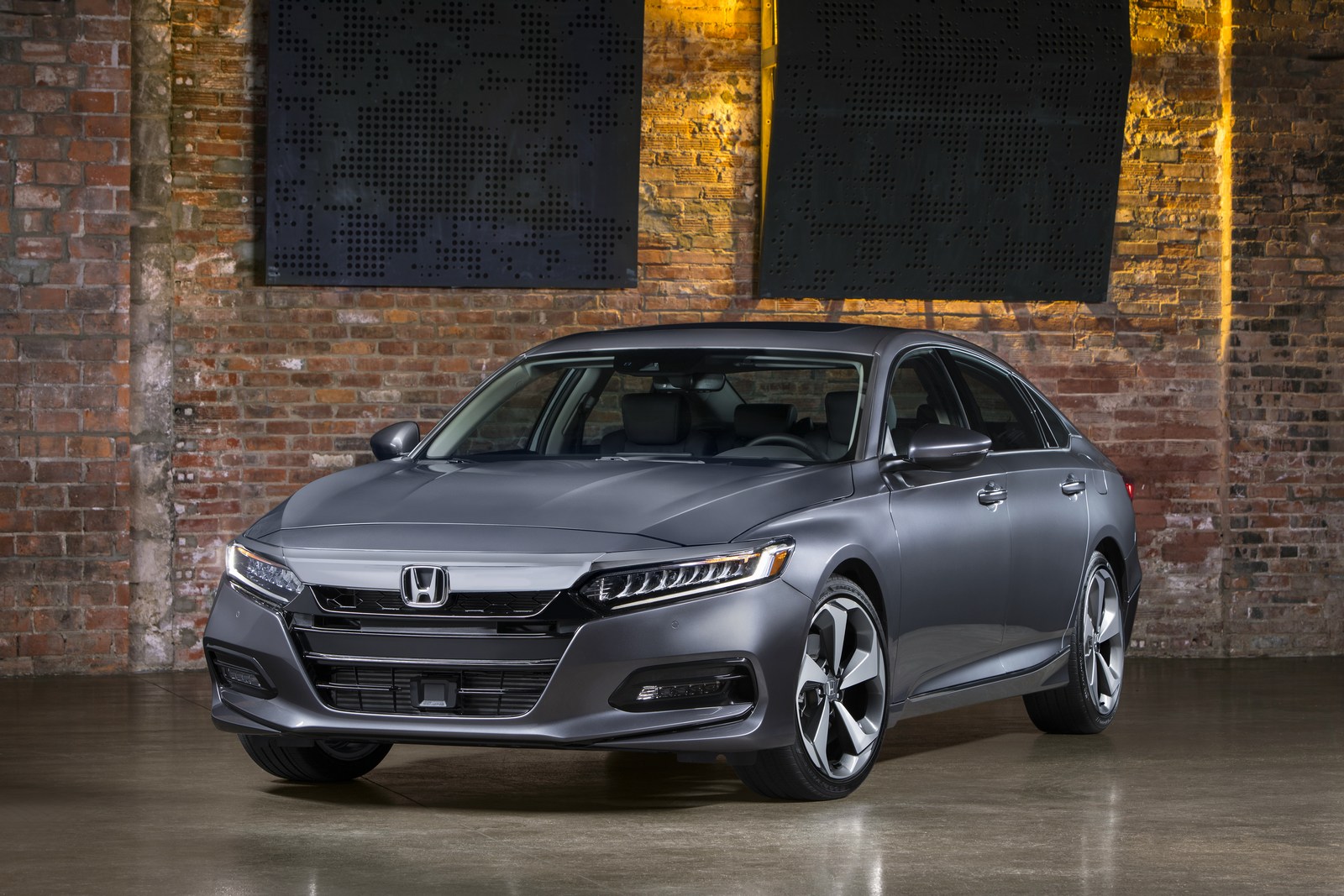 Honda Reveals The Redesigned 10th Generation Accord Model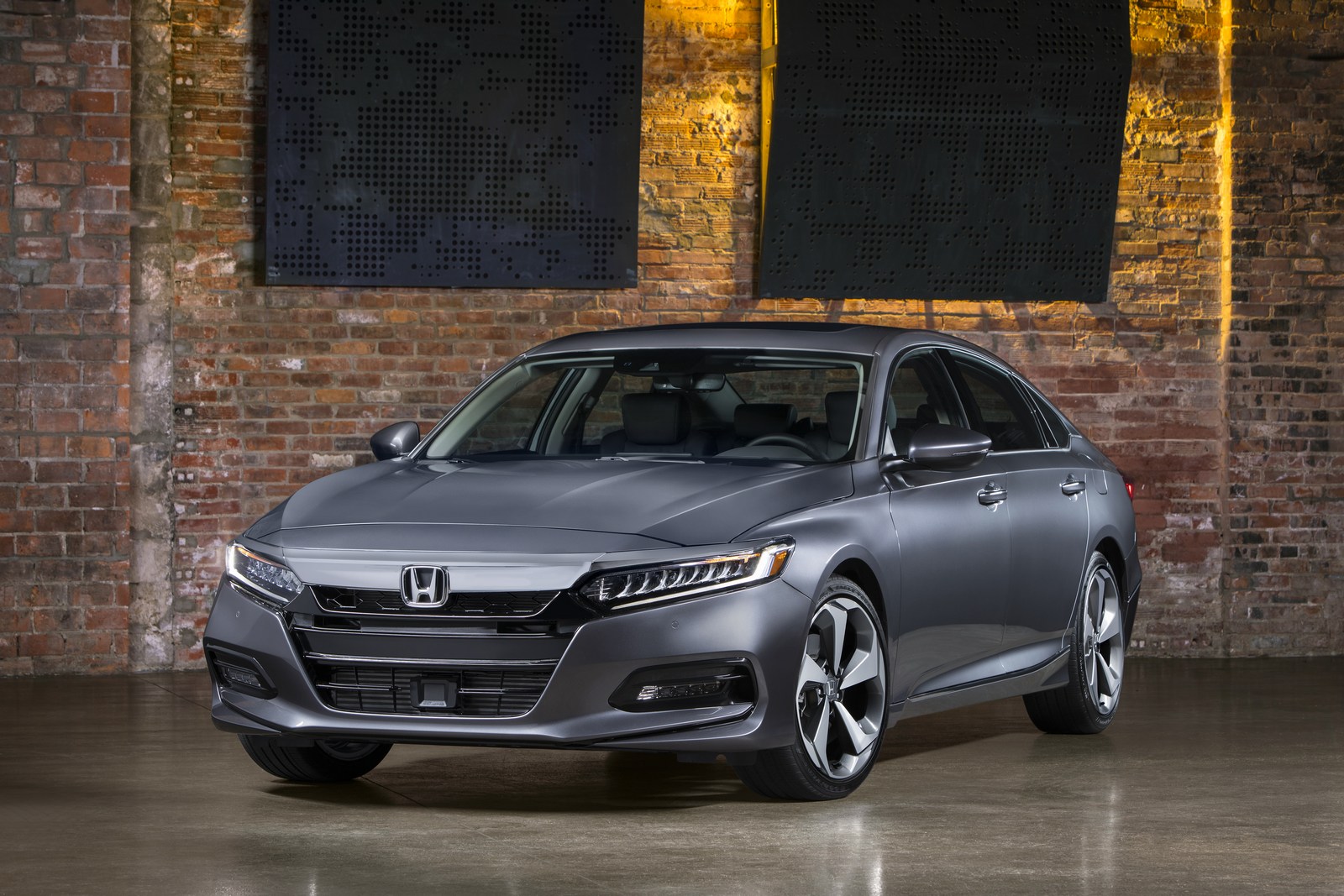 Honda seems very busy for quite some time now. The journey started back in October 2015 when 10th generation Civic was launched. Later Honda CR-V was unveiled. The European market got the taste of the new Civic in form of Hatchback. The North American market saw the release of Civic Si and most recently Civic Type R joined the club. Between these launches, Honda launched the new Ridgeline Pickup truck for US market as well as the Honda Pilot SUV.  The US market also saw the launch of 8 seats best selling minivan "Honda Odyssey" couple of months ago. Overall Honda is seeing and experiencing a success story with each and every launched product and its only getting better and better.
RELATED: Honda Accord in Pakistan
Besides all above,  the most anticipated launch for this year from Honda is the 10th generation of Honda Accord. Honda has revealed the new Accord recently in Detroit at an exclusive event. Accord is a very important model for Honda for North American market as well as in the Middle East. The importance can be seen from the fact that Honda sells almost as many Accords every year as it sells the compact Civic sedan; around 350,000 units each model on average every year in the US alone.  In the US for 41 years since the launch of its first generation, Accord remained as the bench mark for the sedan market.  Honda Accord remained in top 10 best cars by famous "Car & Driver" magazine, 31 times. Statistically, Honda sold more than 13 Million units in the US since its first generation, which in other words means Honda sold 1 accord every 2 minutes for last 41 years.  Historically Accord is the first model Honda started manufacturing outside Japan in the US almost 35 years ago.
When you have such a successful background and customers trust on your product you have no room for mistakes and seem the 10th generation Accord will lead from the front in the segment once again. Honda calls the new Accord the most dramatically styled and most sophisticated and fun to drive Accord ever.  The new Accord is all new ground up and does not share anything with the previous model.  The 10th generation model uses the same platform currently in use by the best selling 10th generation Civic as well as the most appreciated new CR-V.
On exterior on first looks its typical current design language followed by all Honda products.  On front you will find the chrome Honda Wings [as Honda Call it ] across the width of the car flanged by LED headlights. On side profile it follows almost same cuts and lines as the 10th generation Civic with slopping roof as you go towards the C pillar. The roof slops towards the trunk and it gives the car a fastback design rather conventional sedan, identical to what we have seen with the current generation Civic.  Honda added a small glass panel on the C pillar area, in previous generation there was an integrated small glass within the door panel.   The cars get a deck lid spoiler and newly designed LED tail lights. Dual exhausts will be found under bumper.  As per tape measure, the new Accord is almost same size as outgoing model.  Width has been increased by 0.39" while wheelbase is increased by 2 inches. The interior rear passenger legroom is increased by 1.9".  The trunk cargo volume is now 17 cubic feet, approx 1.5 cubic feet more than outgoing model. Overall the new Accord looks more sporty and bold and aesthetically more attractive.
As per Honda, the new Accord has now 54% of high strength steel in use and it is 32% more rigid than the 9th generation Accord. The overall weight has been reduced by impressive 80 kgs comparing to the previous generation.  The new Accord is designed with better weight distribution with 60% front and 40% rear. On suspension side, the car gets McPherson strut front suspension while Multi-link rear suspension. The top of the line Touring model will also get an adaptive damping system which will adjust the shock absorber every 1/500 of the second for better ride quality. Overall the new Accord will be one of the best handling cars in the segment.
Now let's talk about the stuff under the hood. Like all other car makers downsizing and more fuel economical engines are the trend nowadays and same is with Honda philosophy when Accord was designed. The big news is that Honda has dropped the 3.5L V6 engine from Accord line. The Accord will be offered in three different flavors.  The first engine in the line is the 1.5L Turbocharged engine [as available in Civic and CR-V ] with power outputs of 192HP and 260NM of to torque. The previous generation of Accord with the 2.4L naturally aspirated engine was rated at 185HP and 245NM of torque.
The other engine option will be a 2.0L turbocharged engine. Essentially it is the same 316HP engine found in the Civic Type R, but under the hood of Accord, it is detuned to 252HP and 370NM of torque. By de-tuning it,  in Accord the engine doesn't need a 96 octane fuel as required by Civic Type R. Accord will just run fine on 91 Octane [minimum required].
The 3.5L V6 in 9th generation was rated at 278HP and 340 NM of torque. So the customer will not miss that much as far as power loss as torque numbers are significantly higher. Honda said the 3.5L V6 variant had less than 20% sales.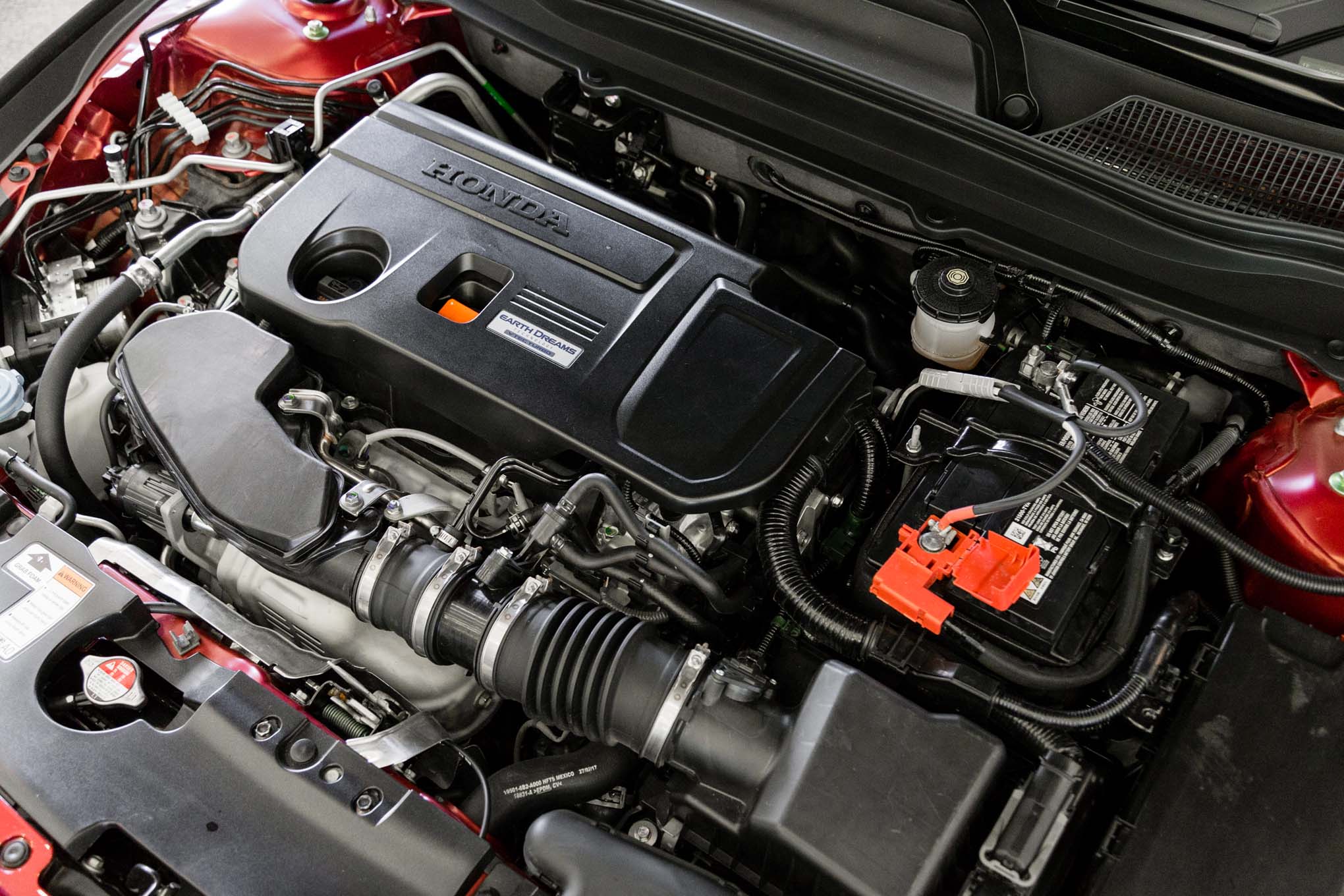 The third variant will be Hybrid Accord. It will be powered by a 2.0L naturally aspirated engine, same engine as found in the US market base model Civic. Electric motor propulsion will work along with the petrol engine while a newly designed battery pack will be found under the passenger seats, unlike 9th generation Hybrid Accord in which it was in the trunk.
Both the 1.5L and 2.0L variants will be available with a 6-speed manual. The 1.5L turbocharged engine will also get a CVT transmission as an option. While the 2.0L turbocharged will get a new 10-speed automatic as well. This is a world first for any front wheel drive car. The conventional shift lever will not found in the model with 10 speed Automatic, instead, you will see a touch button shift control.
[New Engine and Transmission detailed in video below ]
When it comes to the car's interior,  Accord has never disappointed customers. The newly designed interior feels upscale with high-quality fit and finish. It's also technologically advanced and feels roomier and pleasing. There is a new 8" touch screen head unit, looking similar to the 10th generation Civic or CR-V. It will be equipped with Apple CarPlay and Android Auto. There will also be a 7" digital display in the instrumental cluster while top trim on both 1.5L and 2.0L model will also get a 6" heads up display as standard. Remote engine start, remote lock/ unlock, vehicle tracking, car performance status as well as 4G LTE and in car WI-FI feature are also available on upper trim levels. These features will be linked to Honda Satellite link and will be available on the nominal subscription fee.  Wireless cell phone charging will also be available.
Like in Civic, the central console gets a newer design with decent space for storage. On the comfort side, 12-way power driver seat, as well as heated and ventilated driver and passenger seat, will also be available. Overall Honda has improved the quality of materials on the interior as well. Better quality leather as well as soft to touch materials has been extensively used on dashboard and door panels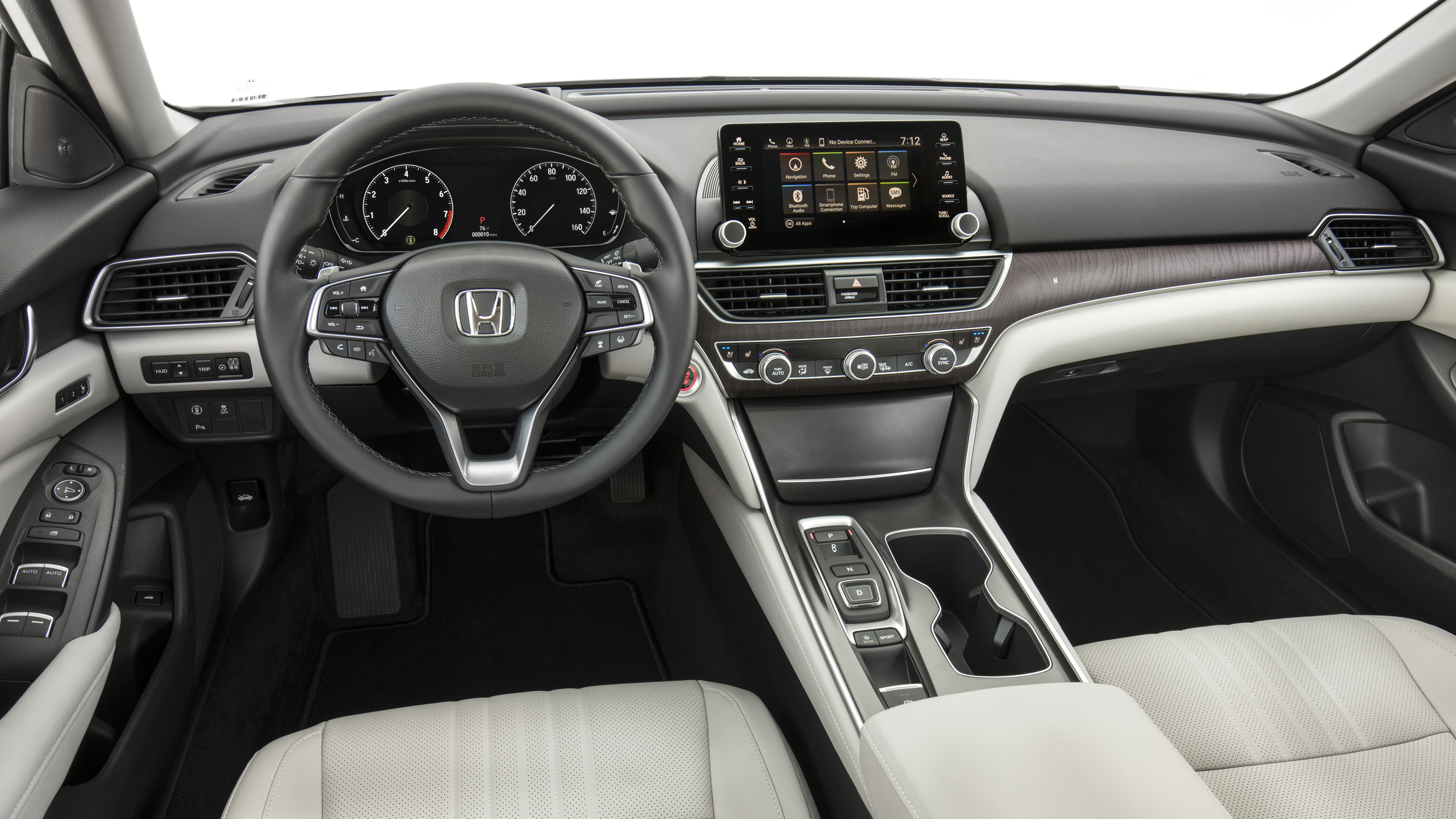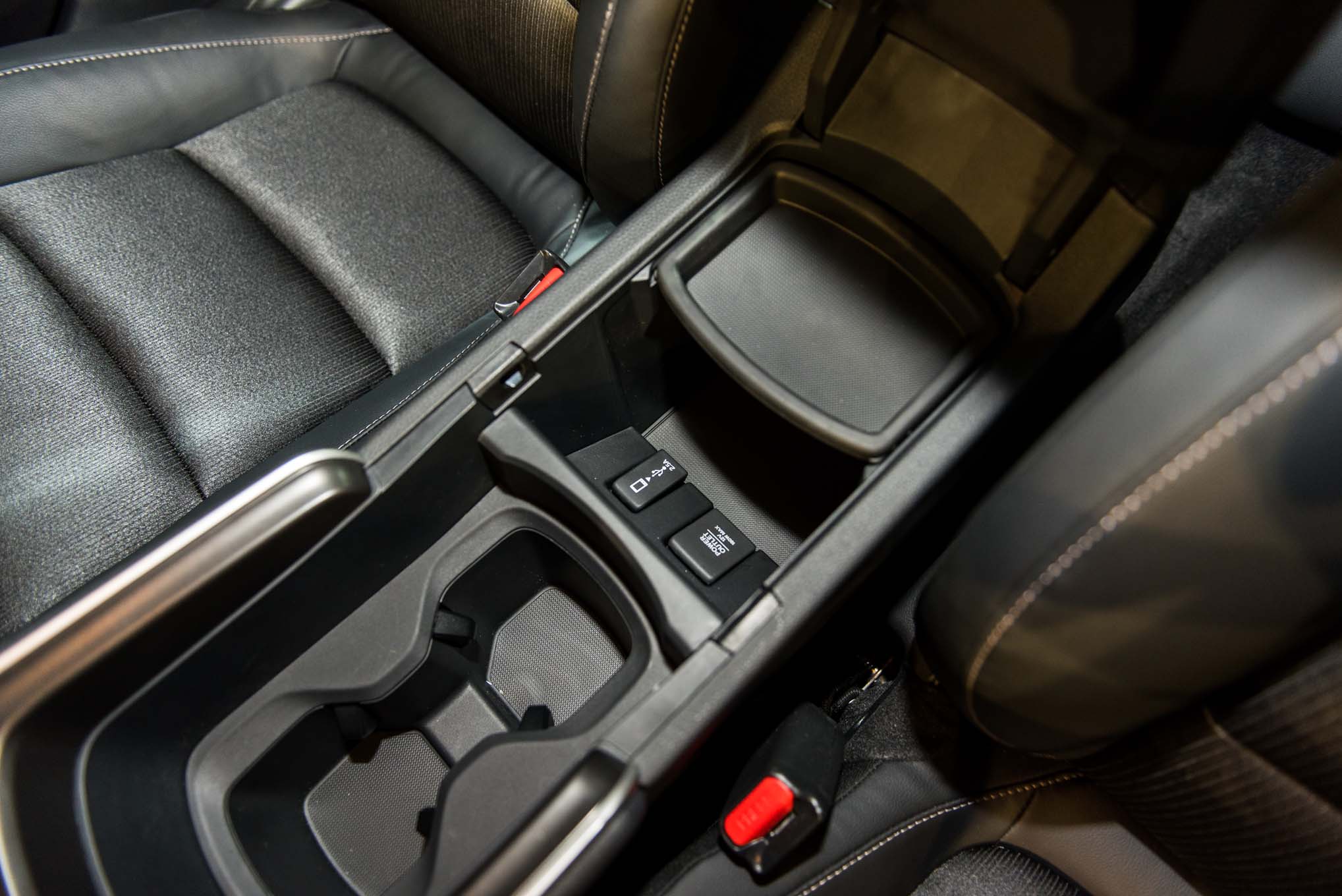 As far as safety Accord was always among best in class. Honda has taken it to one step ahead. All trim levels of Accord, even the base variant will get Honda trade marked Honda Sensing Active Safety features. The package includes collision mitigation braking, lane departure warning, road departure mitigation, adaptive cruise control, traffic sign recognition, blind-spot monitoring, front and rear parking sensors, cross-traffic monitoring, and driver-awareness monitoring.  The system will work in conjunction with a radar mounted in the front lower portion of the grill as well as a laser camera behind the rear view mirror.  Availability of these new active safety feature will surely make Accord best in class comparing competition.
In a nutshell, the 10th Generation Accord is for sure will place a new benchmark in the segment. The new Accord is technologically advanced and will keep its customer base intact and most probably will attract new buyers with its new features, improved handling, fuel economy, and other attributes.  There is no doubt about what Honda says "Do something special once, you might be called lucky. Do something special twice, you start to build some credibility. Do something special 30 times, like the 10 Best Honda Accord, and you've accomplished something truly extraordinary."
The new model will be available in six trim levels for both 1.5L and 2.0L models for US market. Prices are not yet known but Honda says it will be along the same lines as 9th Generation Accord. For US market Accord was also available in two door Coupe model. Honda is dropping a 2 door model for 10th Generation Accord. Sorry for those who love coupes. The 10th generation Accord will go into production in the US soon and will be available for sale by end of 2017.
The 10th Generation Accord seems an attractive option for Pakistani buyers as well. The availability of 1.5T variant makes it possible for the car to be in the lower tax bracket. Accord assembling is not planned at Honda Atlas facility in Pakistan, so an imported model will be the only option or a  lower engine displacement can make it possible to be an affordable car in terms of price comparing the 9th generation model currently offered by Honda Atlas. The ASEAN market [ Thailand, Indonesia ] will get the 10th generation Accord in about a year to 18 months from now. We will know more about its features and availability once it is launched in Thailand or Indonesia.
Discuss Story on Pakwheels here > 10th Generation Accord
Official Launch Video below: