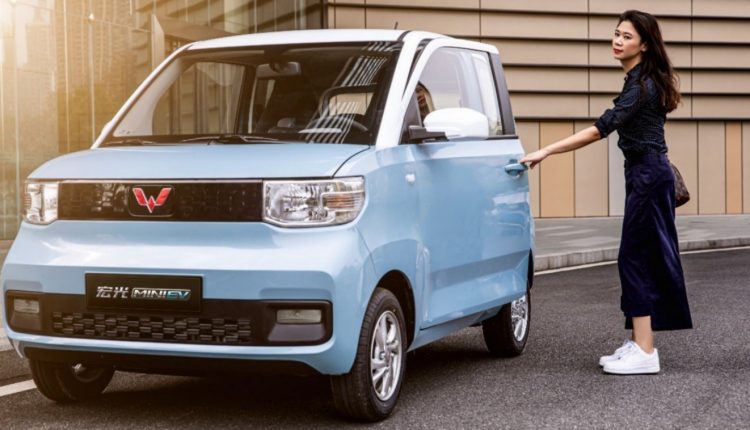 Javed Afridi Teases An Electric Car Under 1 Million
It's never a dull day for you if you follow Javed Afridi on Twitter. The owner of Haier Pakistan and Peshawar Zalmi is also the representative of the new car brand MG. He often makes our day with teasers of the latest and hottest MG cars in Pakistan. This time, Afridi has left us in awe with the teaser of a Chinese electric car, the Wuling Mini EV. It's a smart electric hatchback that has outsold Tesla Model 3. The best part is that Afridi says this EV is coming to Pakistan soon and will cost less than 1 million rupees. (Say What!?)
WULING MINI EV FOR PAKISTAN MARKET BELOW 1 MILLION PKR 🔜. pic.twitter.com/nrPC8xnZVs

— Javed Afridi (@JAfridi10) March 31, 2021
Wuling Hong Guang Mini Electric Car
Wuling Hong Guang Mini EV is a tiny four-seater electric hatchback that is selling like crazy in China. Liuzhou Wuling Motors has built this car as a joint venture with General Motors and SAIC Motors and sold 160,000 units from July 2020 to January 2021. 
This Chinese electric car beat Tesla's Model 3 as the best-selling EV in the world for January and February 2021. The biggest reason behind this big fat success is the car's price tag. In China, this Mini EV starts from $4,162 (PKR 6.3 lac) and goes up to $5,607 (PKR 8.5 lac).
Being affordable doesn't mean you get a stripped out car either. For less than 1 million rupees, the Wuling Mini EV is loaded with features such as:
Battery:

13 kW singular electric motor

Maximum Power:

17 hp

Maximum Torque:

85 Nm

Maximum Speed:

100 km/h

Anti-Lock Brakes System (ABS)

Tyre Pressure Monitoring System (TPMS)

Rear Parking Sensors

Power Windows

Air Conditioning

A Stereo System
Since MG Pakistan is a subsidiary of SAIC Motors of China and Wuling Hong Guang Mini EV is a joint venture of Wuling and SAIC Motors, Afridi's news of this EV's launch in Pakistan has potential. If the company introduces this electric car within the price bracket of Rs. 6 to 9 lacs, it is definitely going to be a hit in the Pakistani market.