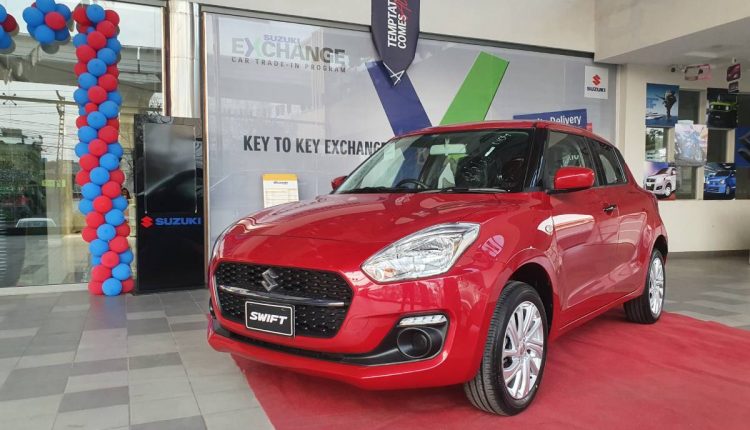 It's been two months since Pak Suzuki launched the new Suzuki Swift as a "premium hatchback." The new 4th generation model replaced the decade old 3rd generation model and earned its place in the market. As per the PAMA car sales report, Suzuki has sold 2,273 units of new Swift so far. 
Suzuki opened the bookings for the new Swift by the end of February. That means 2,000+ units sold during March and April, which is a record-breaking number in the 11 years of sales history of Swift. 
From beginning to end, the old Swift model could only sell 678 units in the March and April of its first year (2010) and 536 units in March and April of its last year (2021) in the market.
New Suzuki Swift Prices
Suzuki increased the prices of the newly launched Swift as a part of the recent price hike. Here are the new prices of three Swift variants.
Swift GL Manual                       Rs. 2,774,000
Swift GL CVT                             Rs. 2,998,000
Swift GLX CVT                         Rs. 3,298,000
Booking & Delivery
All three variants are up for bookings for their full prices with a delivery time of four months.
Suzuki Swift has come a long way from being an economy to a premium hatchback. The new model has a lot of feature upgrades that you won't expect. From telescopic adjustable leather steering to cruise control, engine push start, reverse camera, parking sensors, three-tier instrument cluster, 9-inch Android infotainment screen, digital climate control, and six airbags, Suzuki has one-upped its game with the new Swift.
However, despite all these features, the car's 3 million+ price tag remains a question mark. The market has been divided on whether the new Swift is overpriced. Even if it is, people are buying it nonetheless. What do you think about Swift's big sales number? Let us know in the comments.