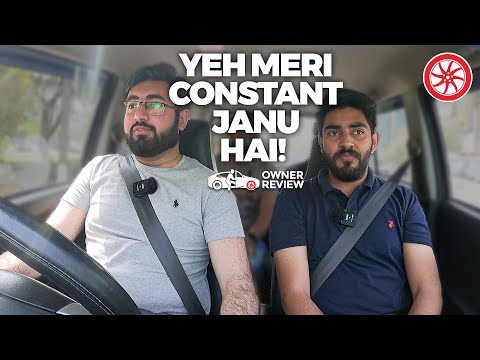 "Suzuki's Economical Car with Only Front Power Windows & 1 Airbag" – Owner's Review
Welcome to another episode of PakWheels Owner's Review series. We have Dr. Danial Ahmed, one of the meaningful content creators on Tik Tok. Dr. Danial is famous for sharing medical insights in a humorous way in his Tik Tok videos. Today, he will share his experience with his dear car, Suzuki Wagon R. Let's hear it.
Purchase & Price
Dr. Danial purchased this 2018 model of Suzuki Wagon R VXL four years ago. Back then, the car's price was Rs. 14 lacs.
Fuel Average
One of the best things about Wagon R is its outstanding fuel average. The car gives 14 to 15 kilometres per litre in the city and up to 20 km/L on the highway.
AC Performance
Wagon R's AC works fine and does the job as long as you don't accelerate too much. 
Drive
The car's drive is smooth and stable in the city. You feel body rolls when a bigger vehicle passes by on the highway. 
Maintenance
Another great thing about Wagon R is it's one of the easiest to maintain cars on the market. A complete oil and filter change service costs around Rs. 4500. 
Dr. Danial once had an accident with a motorcyclist and ended up with a smashed bonnet and front screen of his car. The whole fixture cost him around 15 to 20 thousand rupees.
Final Words on Suzuki Wagon R
We all know Wagon R does not have any special features to offer. But if you need an economy car with basic features, no other car does it better than Wagon R with good fuel average, easy and affordable maintenance, decent AC, and a whole lot of space.
Watch Video