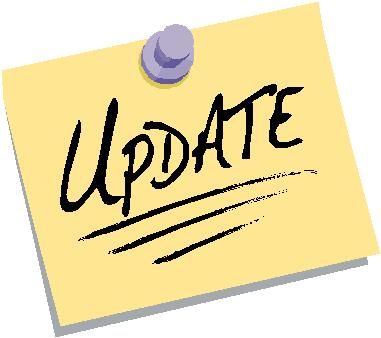 Updates on PakWheels: New Cars, Saved Ads and more
Wondering what's been happening backstage over the past few weeks. The wait is over – check out the new updates we're rolling out to greet the new year:
1- Price Handler:
Now you can set your price range by simply dragging the handler. This gives you added ease of use and flexibility. Try this on https://www.pakwheels.com/new-cars/
2- Say Hello to Mercedez and BMW:
Now you can see the detailed specifications of Mercedez-Benz and BMW alongwith their updated prices and model pictures. See Mercedez-Benz and BMW on https://www.pakwheels.com/new-cars/
3- Better Reviews:

Car reviews have just gotten better and more interactive. Can't decide whether to buy a Coure or an Alto? Read what users say about their experiences with these cars and make an informed decision. You can also like or dislike a review, or become an expert by writing lots of good reviews to appear in the Review Leader-board.
Read some reviews on https://www.pakwheels.com/reviews/
4- Top Rated Cars:
The cars which will get the highest user ratings will appear as the "Top Rated Cars". To see them visit https://www.pakwheels.com/new-cars/reviews/

5- Comparing Cars made easy:
To find out what extra features are included in Corolla GLi which are not in Corolla XLi, all you have to do is compare the two cars on PakWheels. Now comparing 2 or 3 cars is made really really easy.
To make car comparisons go to https://www.pakwheels.com/new-cars/compare/
6- Model and Version Detail Pages:
Now each version (e-g Corolla has multiple versions including XLi, GLi and 2.0 D etc.) has a dedicated detailed page, which serves as a dashboard to everything related to that version.
7- Car Colours available in Market:
Now each version o model includes information regarding all the colours available in Pakistan. Now you can check whether your desired colour is available in the market or not. Simply hover on the colors text to see the list of colors.
8- Saved Ads:
Ever liked a car ad so much that you wanted to revisit it? Ever wanted to save ads for the purpose of keeping a list of all the cars you are considering for buying? Now you can save an ad with just a click of the button. Look at "Save this ad" button on the top right of the ad detail page.

9- Improved Email Alerts:
If the used car ads listed on PakWheels do not meet your requirements, you can set email alerts. Now, you can set daily or weekly alerts, so that you're one of the first ones to know about great deals that come by!
10- Featured Ads Slider:
Feature ads on the home page rotate after each 10 seconds, making way for more cars to appear on the home page leading to more impact.
Learn how to feature your ad here:
https://www.pakwheels.com/products/feature_your_ad/
That's it for now. Stay tuned for more goodies soon!