Honda CR-Z, a car which in my opinion showed a lot of promise is coming to its destined end. CR-Z, which was introduced to the world back in 2010 as an affordable hybrid roadster is nearing its discontinuation as Honda announced that it would stop producing CR-Z across the globe by the end of this year. Despite coming with staggering looks, marketing hype and a pretty much global availability, it did not enjoy the reception its competitors have been enjoying.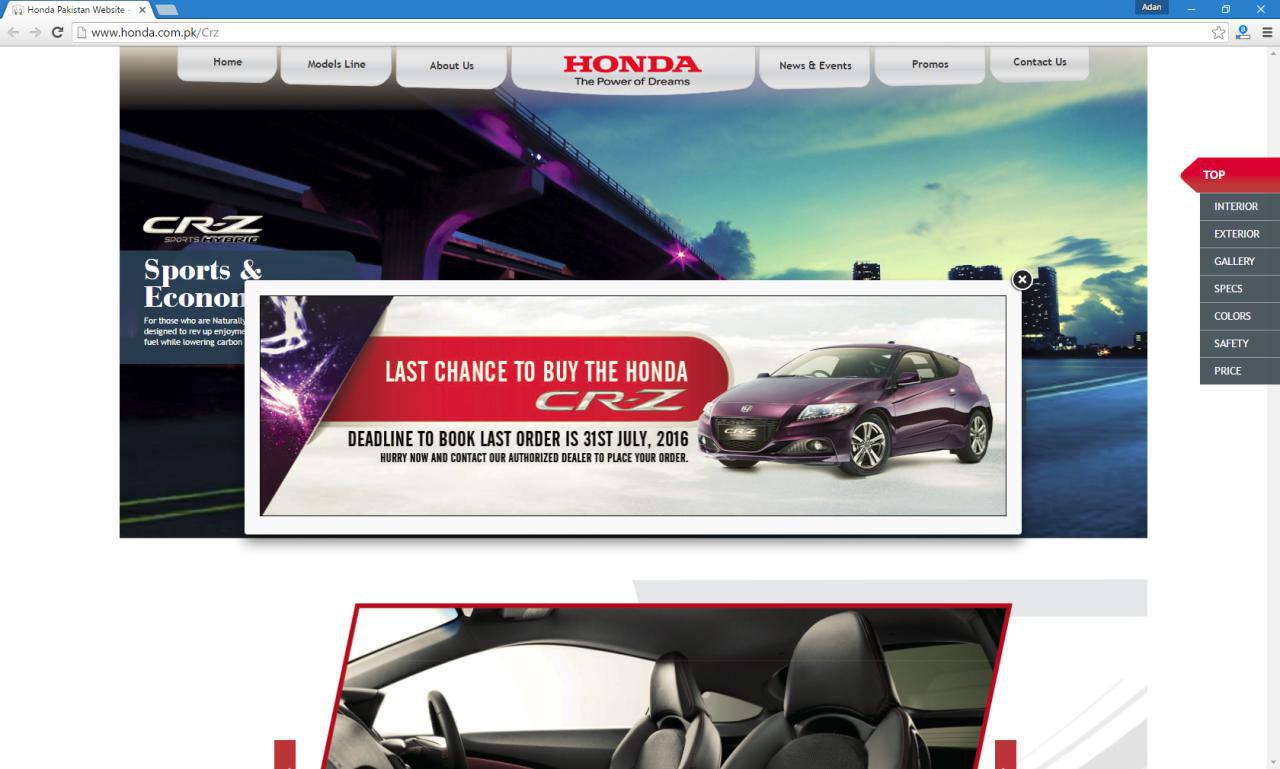 Now, Honda Atlas after being busy with the launch of 2016 Honda Civic in Pakistan have revealed the final date of booking a CR-Z in Pakistan, July 31st, on their website. In Pakistan, since CR-Z is available for a much lesser price i.e. around PKR 2.5 million and more features when imported from Japan as compared to the one being offered by Honda Atlas at around PKR 3.5 million, the under warranty CR-Z never saw the sales, Honda Atlas was hoping for.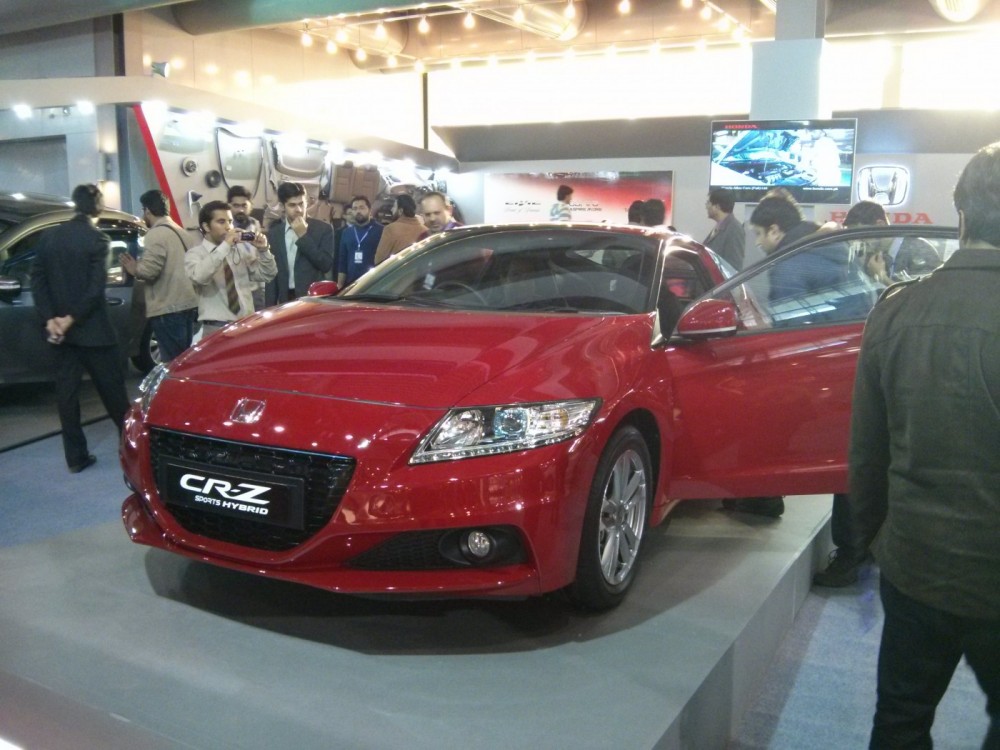 CR-Z represents a lot more about our market than just being a car. Firstly it's by far the only sport-esque car that made it to our market through official channel after the demise of Hyundai Coupe. An officially available CR-Z showed our market a much-needed hope that one day maybe one day we will transition from buying conventional hatchbacks and sedans to buying unconventional cars like CR-Z. In addition to this, Honda Atlas backed CR-Z meant that Japanese imports would receive some branded after sales service. Now after CR-Z's exit from our market, the future of imported CR-Zs look uncertain.
After CR-Z's official departure from Pakistan's market on 31st of July, it will only be available in a handful of countries like Philippines, Indonesia and United States of America. Now only remaining officially available performance car of Pakistan is undisputedly the VTEC Turbo variant of 2016 Honda Civic, which produces an impressive 173hp over 37 horsepower more than CR-Z.
What is your opinion over the death of Honda CR-Z in Pakistan? Express your emotions in the comments below!