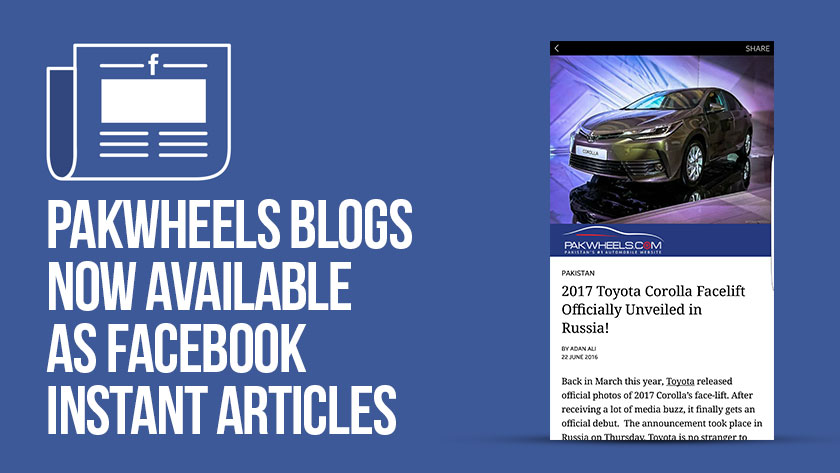 PakWheels Blogs Now Available As Facebook Instant Articles
We at PakWheels Blog strive to bring our readers the best form of content related to cars in the best possible manner; from the user interface to the content itself. Facebook opened up its Instant Articles to publishers worldwide during the F8 Conference this April and ever since the announcement, we have been working to make this service available to our readers.
What are Instant Articles? In What Ways does this Benefit the Readers?
Instant Articles lays focus on user experience by giving a minimalist look to the articles we publish by adapting your device's display size. While promising a simpler appearance for mobile viewing, Instant Articles also maintains the look and feel of our Blog. In addition to this, it streamlines ads through guidelines provided by Facebook which in return leads to a more consistent reading experience. Most importantly, Instant Articles load more than ten times faster than the regular web-based content. On average, an Instant Article launches in less than half a second. Consequently, allowing you to read more in the same time frame due to the elimination of frustrating loading times.
How can I read PakWheel's Instant Articles?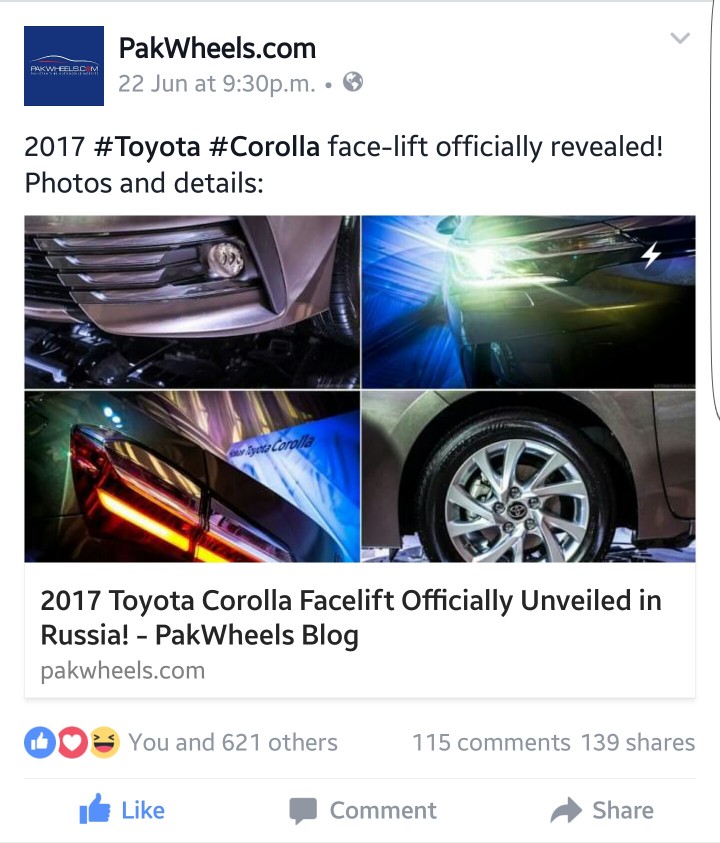 The procedure is simple, in fact, there is no procedure. Since all you need is Facebook's app on your mobile device, which can either be iOS or Android. After launching Facebook's app, search for PakWheels.com page. Once our official PakWheels Facebook page opens before you, scroll through the posts, and whichever blog post you open, it would launch in the form of an Instant Article. From now on every PakWheels Blog's article would be published as an Instant Article on our Facebook Page. Other than that, to know if the article is an Instant Article, look for a small thunderbolt logo on the post's preview. Once you are done with all the reading, don't forget to like our page, if you haven't already. Happy Reading!
Also Read: PakWheels Partners with Shaukat Khanum this Ramadan!