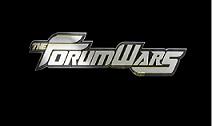 Forum Wars: Honda vs Toyota
Everyday millions of internet users share their opinions and suggestions over thousands of different online forums. Obviously it is not at all possible for all those million users to share the same opinion or mindset through which they try to induce their influence. Pakwheels' Forum is no different.
There are more than hundred thousand registered users on PakWheels out of which thousands of users interact on daily bases. From a showroom owner to a 13 year old kid, who gets so obsessed with his 'daddy's' ride that he seems to be more like a chief engineer in a cars early design stage.
Honda vs Toyota topics have always been the most conflicting and flaming, the reason involves multiple factors. But the biggest factors are related to negligible price difference, owning and personal liking of the vehicle. Where Toyota owners or I'd rather say "FANS" are so much obsessed with the so-called reliability and pothole friendly Toyota (Corolla in particular), then there are Honda fans who will never stop bragging about their over-engineered and not so pothole friendly City and Civic in particular.
Every year, dozens of members are banned or moved to Intensive Care group due to their mindless flaming and heated arguments which after sometime change into personal wars and at the highest point, the freedom of speech or argument seems to be worse than  the personal attacks. While some members grab popcorns and enjoy their time refreshing the thread to see something more interesting than before, others suggest or plead to stop the arguments. But Honda Vs Toyota wars can be never stopped, as we have learned from our past experience on Pakwheels Forum.
From a missing trunk light to a missing cruise control feature in Civic 1.8, Toyota fans enjoy the support of vast majority of random members who add spice to the issue raised, then there are Honda fans, who according to them are actually disappointed by Toyota for not giving power windows and other options like ABS in a car costing 13+ lacs which is Xli trim in Corolla. Hostility between the two sides increases when Civic 1.8 vs Corolla Altis starts and Corolla fans rate "Cruise Control" as the "revolutionary" technology in Pakistan, while Honda Fans whine over dual airbags, 5-speed Prosmatec gearbox and aggressive looks coupled with a powerful engine, the 140HP R18A. The interesting part is, how these fanboys perceive these crashes; Honda fans see this as "human error" of not deserving such a powerful car on our super slippery roads where as Toyota fans see this as "axle issue" or "poor design", however both fail to recognize how newer safety technology of today's cars saves the occupants in 90% of the crashes observed in our "spotted/crashed" forum.
This is not the end however, the argument shifts to Accord Vs Camry, cars which these fanboys have never even touched, let alone driven. Some Toyota fans even have started to boast about Lexus LFA by claiming it to be superior to most super cars by Ferrari, Lamborghini and even Bugatti Veyron which is not spared by Toyota fans now a days on Pakwheels atleast.
The interesting fact is, PakWheels Forum is not at all the first forum in the world having such folks. Across the globe, there are millions of fanboys pulling each others leg, for example, on commercial aircraft discussion forums, Airbus fans will try to let down Boeing Company for peanuts and vice versa, where as on different defense forums, Pakistani fans will support F-16, JF-17 or Al-Khalid tank where Indians will support their Su-30, LCA Tejas and Arjun Tank, and no wonder their discussions are way more technical then the discussions we see on PakWheels.
The worst part is cleaning all the mess which belongs to the Moderators. Cleaning up all the mess of members, and incase a MOD deletes a post or bans lets say a Toyota fan, then Toyota fans do not spare a chance to tag the very MOD as a Honda "fanboy" and same is done to a MOD banning a Honda fan. Hilarious isn't it?
However, somewhere I think this fanboy insanity is a signal of a living and breathing forum. However, these fanatics are virtually the biggest and most convincing sources of publicity for their respective shopping trolleys, so one should be very careful selecting the person to get an opinion from to buy a new car.