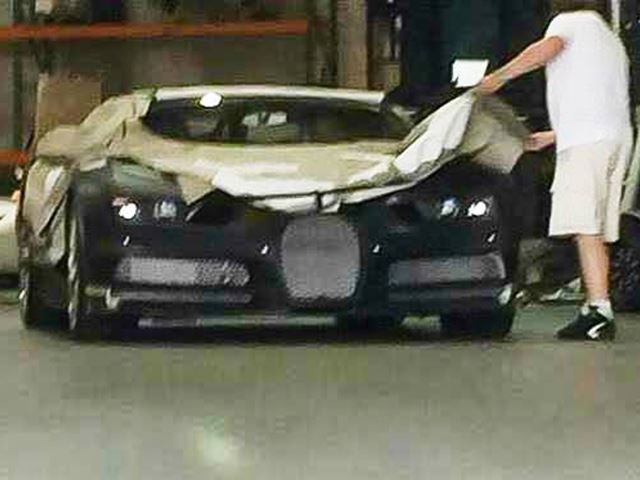 You Can Buy One LaFerrari And Two Lamborghinis In The Price Of A Bugatti Chiron
The Bugatti Veyron is more than a decade old and its gone now! The replacement model, Bugatti Chiron is expected to be revealed soon at the 2016 Geneva Motor Show but details have been slowly seeping from the offices of Bugatti about the Chiron but at least now, we know the price for the upcoming hypercar.
It will make your jaw hit the floor so hold on to something. It will come at a price tag of US$ 2.5 Million which converts to PKR 262 Million. To put that colossal figure into perspective, you could've bought one Ferrari LaFerrari and two Lamborghinis easily, and still have a hundred thousand left over in change and despite that price tag, it is reported that more than 10 people have already dropped deposits to get one without even seen the car.
The Chiron is going to be even more exclusive than the Veyron, with rumored specs on the car being an updated 8.0 liter W16 with electric turbos pushing out 1500bhp and 1,100 lb-ft of torque. A 0-to-60mph time of just 2.3 seconds, ultimately a top speed of 286 mph. The Chiron will probably establish itself as the worlds fastest production car taking the crown from the aging Bugatti Veyron.