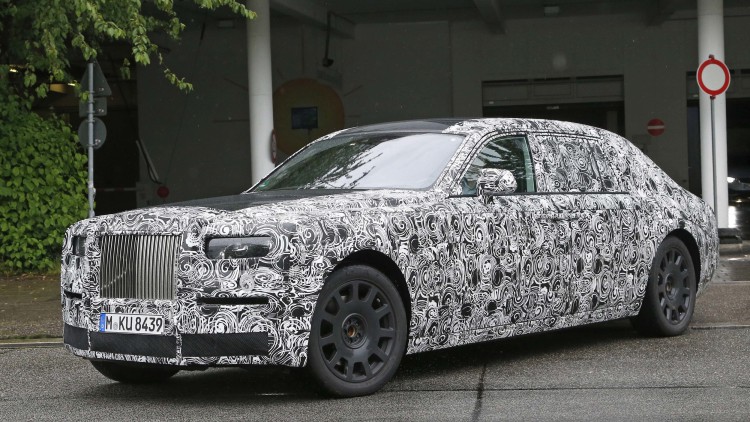 2018 Rolls-Royce Phantom Test Mule Spied
The next-generation 2018 Rolls-Royce Phantom test mule has been spotted recently on public roads. The Phantom test mule was covered in masking tape and was spotted by the folks at AB. The spy shots also capture the interior of the ultra-luxury car showing latest interior improvements, like giant screens in front of the driver and on top of the center mass.
Also Read: Rolls Royce Pays Tribute To King Tipu Sultan – The Tiger Of Mysore
The changes are not only cosmetic. The next gen Rolls-Royce Phantom is not based on a newly developed all aluminum platform. The new light-weight yet stronger platform will be used for all the 2018 and onwards Rolls-Royce vehicles. The CEO Rolls-Royce Torsten Mueller-Oetvoes referred to the new 2018 Phantom in a statement as,
"…a contemporary and beautiful Phantom enhanced with cutting-edge technologies and design innovations."
The new eight gen Phantom isn't far off the design language Rolls-Royce has used in the previous cars. The new car looks like an evolution of the current and previous models. And to power this ultra-luxury land barge, you can expect the usual V12 engine in the front of the car.
Rolls-Royce is looking to pull the plug finally on the 13-year-old seventh generation Coupe and Drophead coupe version of the vehicle.
Photos courtesy AB