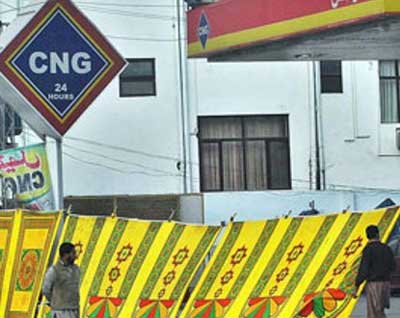 CNG price to raised by 46 pc while stations to be closed in January
Each of the media outlet is reporting their part of the story, we heard last night that government has rejected its proposition to keep cng stations closed during whole of January but that was dismissed however, yet again Federal Minister for Petroleum and Natural Resources Dr Asim has said that all the CNG stations will have to be closed in January as the country was mired by acute gas shortage. The minister told the National Assembly's Standing Committee on Petroleum on Thursday that the gas pressure was low to the extent that gas supply to all would have to be suspended if the CNG stations were not shut next month.
And there's more apart from protests and strike called upon by various stakeholders, previously it was announced that CNG prices may be raised by 70 pc but OGRA just made an all new recommendation of raising the prices by 46 pc but whats the point of raising and attracting negative sentiments towards the government when you plan to shut down CNG stations throughout January.
Moreover, a new CNG load-shedding schedule has been announced according to which, a new load-management schedule, gas supply to CNG stations in Sindh will remain suspended next week from 08:00 pm Tuesday to 08:00 am Friday and, gas supply to stations is also schedule to be suspended for 24 hours tomorrow from 9:00 am Friday to 9:00 am Saturday.