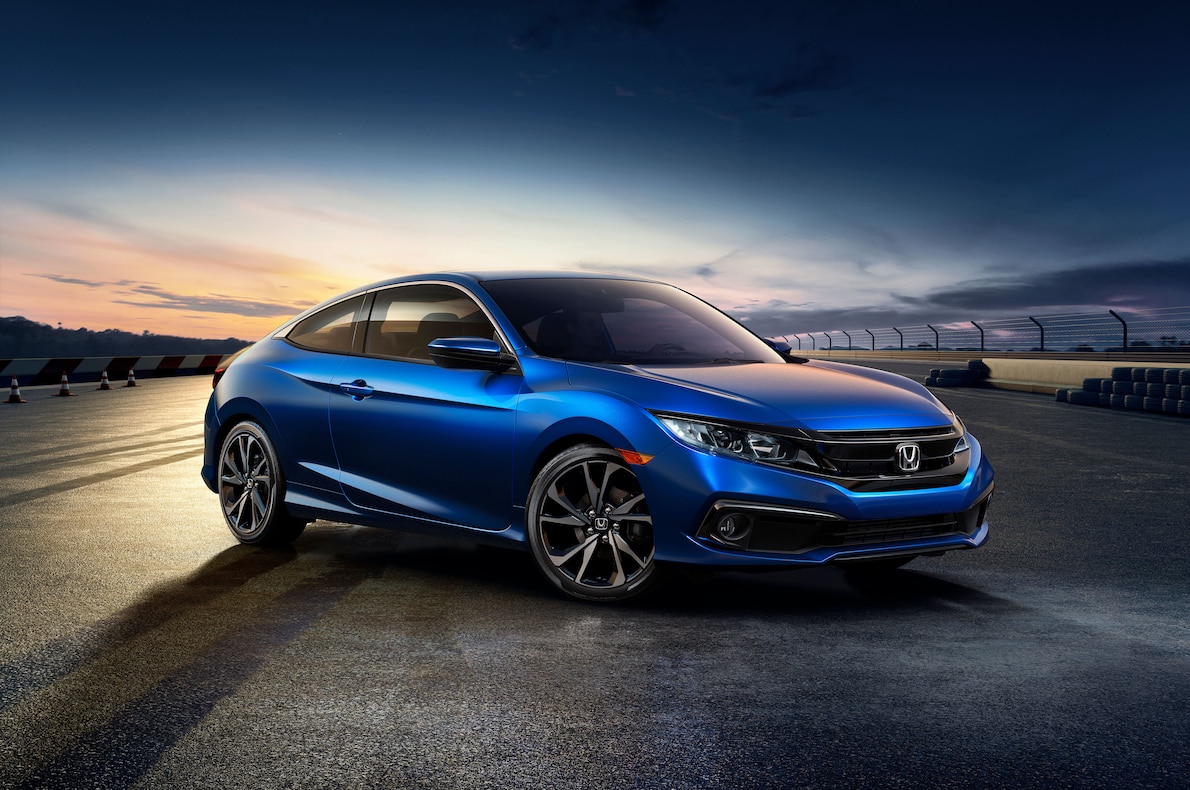 Honda Civic 2019 gets revised styling and some new tech
The current 10th generation Civic debuted near the end of 2015, making the current generation almost three years old at this point. The tenth gen Honda Civic has held on its own in both the domestic and international market. Honda claims the 10th gen Civic is America's best selling retail car for three years in a row. And as we all know sales of the new Civic have been doing pretty well here too. But it's about that time that we are supposed to receive a mid-cycle refresh when the Honda Civic 2019 is launched. And that's exactly what Honda just revealed. Now don't be alarmed if you can't immediately spot any immediate difference between this and now older model because the changes are pretty minor.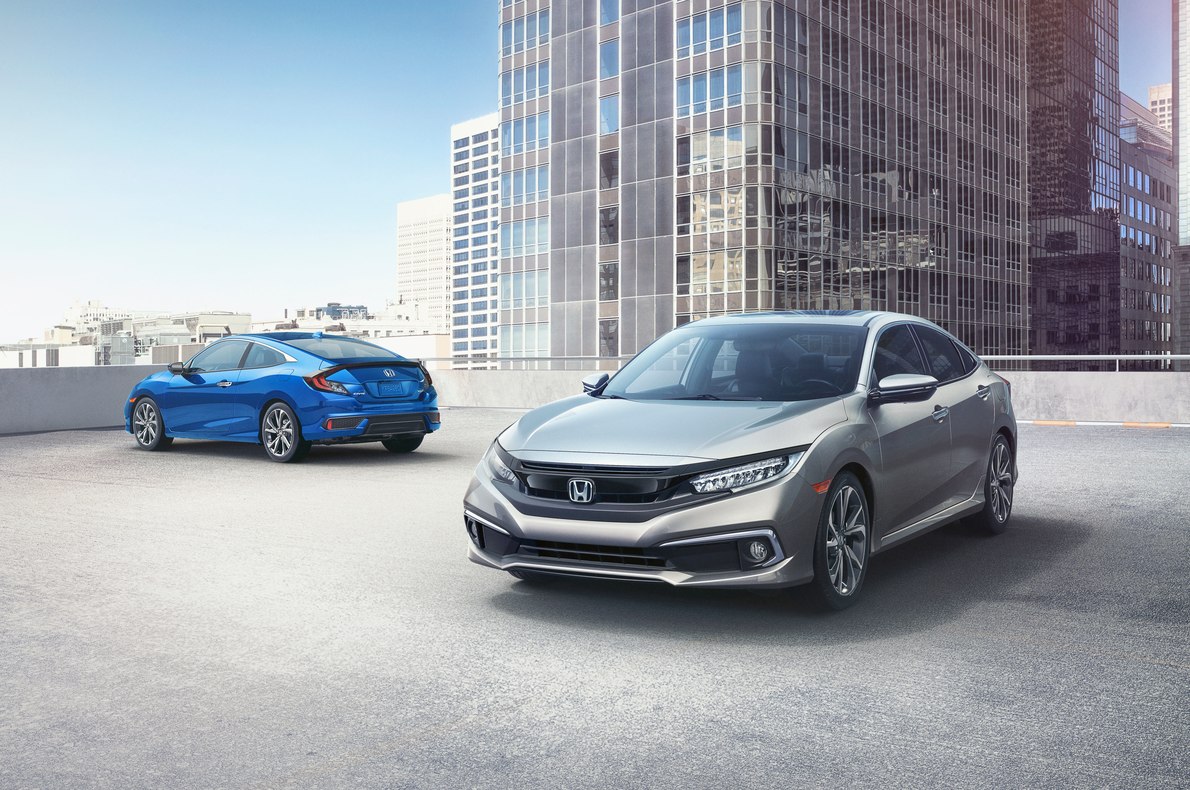 The Honda Civic 2019  features minimal cosmetic changes, around the front end the center grille that was once adorned with a large chrome accent has now been replaced by one painted black for a much more classy look. The front air intakes have also changed, they are all now integrated into a single unit rather than being separated into three sections as they were in the previous models. All models excluding the brand new Sport trim also get twin chrome accents on either side of this new air inlet. There is also a new full-width front splitter, updated headlights along with a chrome accent on the rear bumper. These changes are so minor we feel that most people will have a difficult time discerning between the two models.
RELATED: Honda Accord Price, Pictures and Reviews
There is also a brand new Sport Trim model that is set to slot above the base LX trim in the US market. This trim option ditches all the chrome accents for ones finished in the piano black finish. In addition to this the Sport also gets a decklid spoiler, a center polygonal chrome finished exhaust pipe, 18-inch ten spoke wheels and a rear bumper that's designed to mimic the styling of a rear diffuser. The sedan version also gets a proper rear spoiler. Under the hood of this brand new Sport trim will sit a 2.0 liter naturally aspirated 4-cylinder that comes standard with a 6-speed manual and can be optioned with an automatic CVT transmission.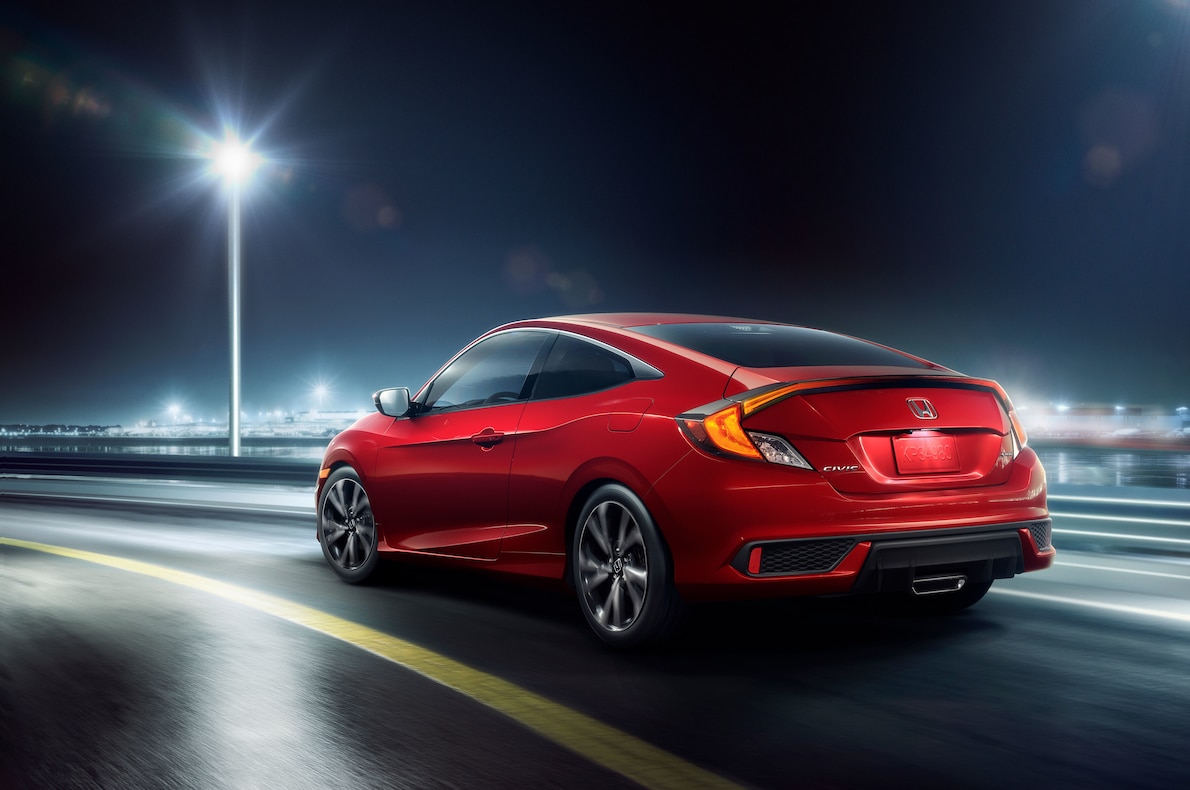 Honda has also been making good on their promise to introduce their Honda Sensing safety technology on pretty much all their cars across the range by 2022. All Honda Civic 2019 trims from the base LX to the top end touring receive Honda Sensing as standard which includes collision mitigation braking, forward collision warning, road departure mitigation, lane departure warning, lane keeping assist, and adaptive cruise control. A pretty decent range of safety equipment for a vehicle that is set to start at under USD 20,000. Moving on to the interior of the new Civic, and all trims also receive the brand new 7-inch infotainment system with Apple Carplay and Android Auto alongside a volume wheel. Surprisingly Honda received so many complaints about not having a volume wheel on their vehicles infotainment system that they decided to add one back in.
Honda has not yet announced exact pricing or a release date for the Honda Civic 2019, the current gen 2018 Civic Sedan starts at USD 19,835 for the sedan and USD 20,245 for the coupe so expect prices to climb very slightly for this new model. But because you get the range of Honda's excellent Safety Sensing technology as standard that a slight price hike will totally be justified. While the 2019 Civic may not be as big of an update that people were expecting, Honda didn't get much wrong in the first place with the tenth gen Civic so there wasn't much to fix.
Now whether or not we'll be seeing a facelifted version of the Honda Civic in Pakistan remains to be seen. If we were to guess we'd say it isn't coming anytime too soon considering how long Honda Atlas has dragged Honda City's older generation.