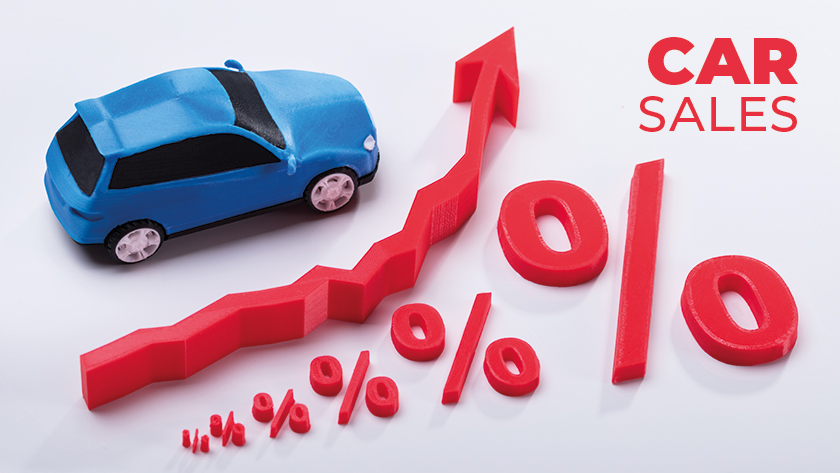 Over the past few months, the car sales trend was towards a continuous decline month-on-month, but despite the dollar fluctuations and cars price increase by local manufacturers, the car sales have recuperated by 20% to 18,875 units sold in July 2018, from 15,652 units sold in June 2018. However, the sale rose by 15% when compared to the same month last year. 
Previously, the reasons for a downward sales trend were believed to be the rising dollar, the non-uniform car price increasing by local automakers and the curb on non-filers to buy the car. But, according to our analysis, the main reasons for low car sales could be the upcoming budget and the increased ON from January to April, due to which people stop buying local cars.
When we analyzed the sales trend of the same month last year i.e. July 2017, it showed 26% increase in the car sales, which brings us to the conclusion that before the beginning of the new fiscal year, people either wait for the new budget to be announced or invest in importing cars.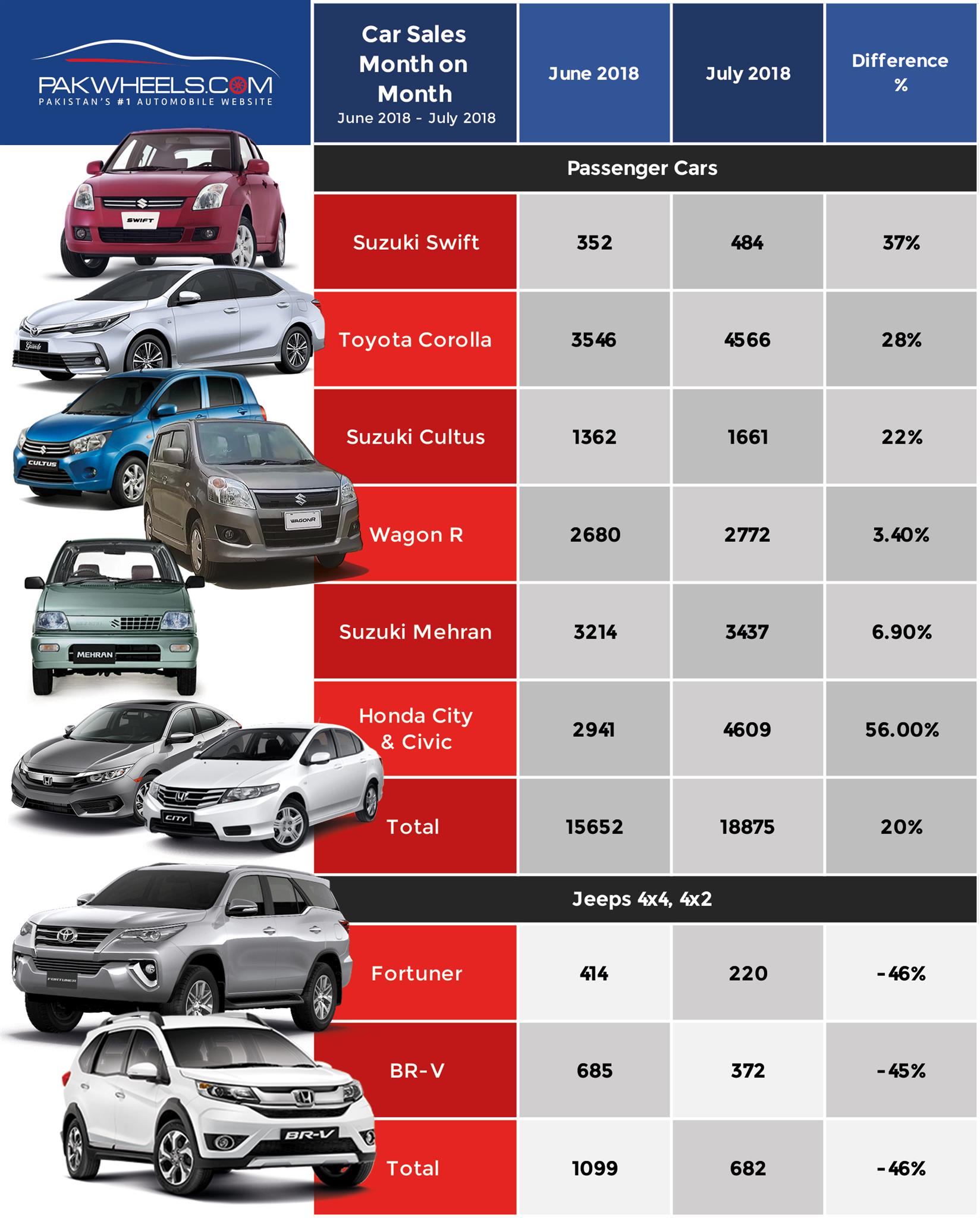 In the 1300cc and above, Honda outpaced Toyota by selling 4609 units of City and Civic sold cumulatively in July 2018, whereas total 4,566 units of Toyota Corolla were sold gaining 28% increase in sales month-on-month. However, Toyota is diversifying its lineup by introducing XLi with automatic transmission and the all-new Toyota Rush.
Sales of Suzuki Swift went up by 37% to 484 units sold month-on-month in July 2018.
Read More: Bike sales increase by 26% YoY in June'18
In the 1000cc category, the sales of Suzuki Cultus have gone up by 22% month-on-month to 1661 units sold in July 2018. In passenger cars, Wagon R is the only car to get an increase of 3.4% to 2,772 units sold in July 2018.
Suzuki Mehran's sale, in the 800cc category, have gone up by 6.9% to 3,437 units month-on-month.
Comparatively, the passenger cars' sales have gone up by 15% year-on-year.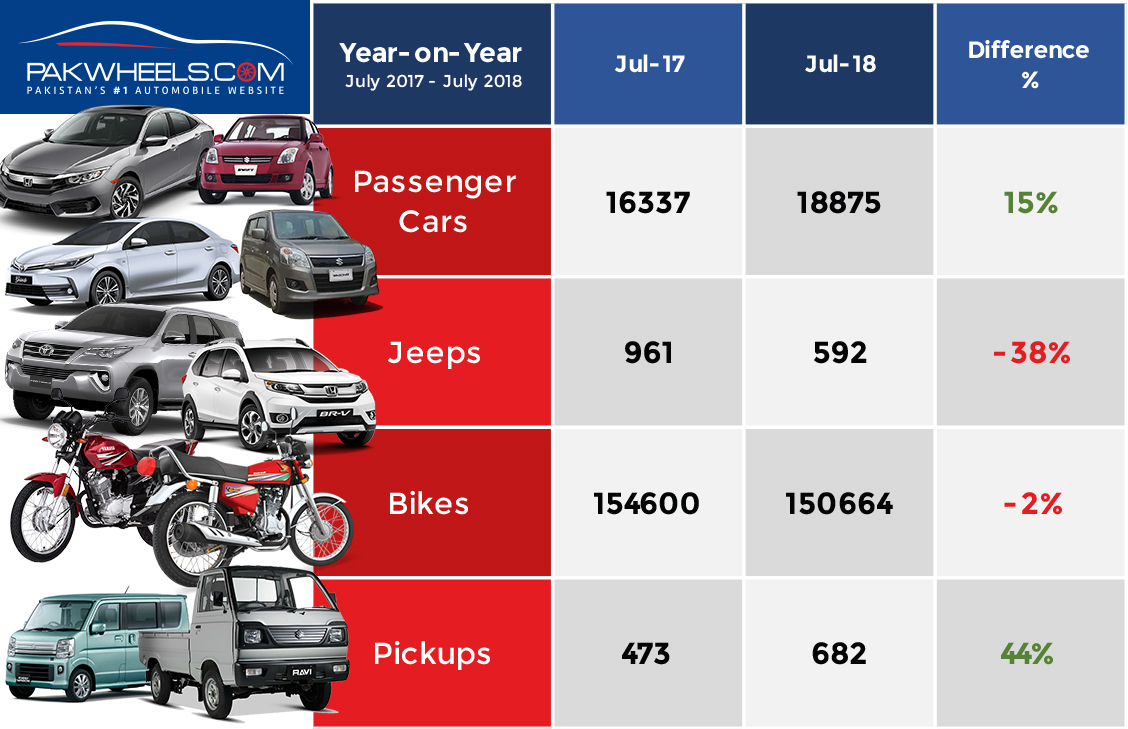 However, in 4×4 and 4×2 categories, the sales have gone down with a massive decrease of 45% month-on-month with total 220 units of Fortuner and 592 units of BR-V sold.
Bikes sales, on the other hand, have gone down by 4% month-on-month to 150,664 units sold in July 2018 from 158,224 units sold in June 2018. United and Yamaha bikes did well by selling 35,508 units and 2,159 units, respectively. Honda and Suzuki couldn't sustain their sales and their total units sold were 90,009 and 1901, respectively.
**Disclaimer: This data is taken from the website of PAMA, and PakWheels will not be responsible for any discrepancy in the given data.