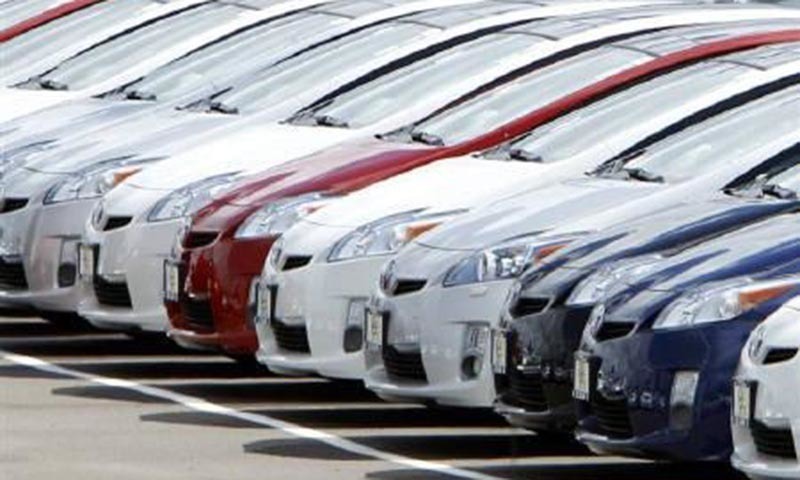 Local car importers have outrightly rejected the government's decision of paying duties on imported cars in US dollars, stating that they were not taken on-board while announcing the new policy, reports a local online media outlet.
The importers are arguing that the government's arbitrary decision making habit will not only hurt the overall economy (revenue will fall) but also affect the people working in this field. Many stand to lose their jobs as the new policy will eradicate the possibility of importing vehicles.
While speaking to the media, HM Shahzad, Chairman All Pakistan Motor Dealers Association (APMDA) said that the latest move by the Commerce Division will only increase unemployment in the country. 70,000 cars are being imported into the country and most of them are 660 cc and 1000 cc cars. These cars give good mileage, are easy to maintain and are not manufactured by any local car maker. Thus, fulfilling the need of local consumers, he added.
He further said that the government should allow commercial import of cars. It will not only fulfil the demand of the local customers but will also generate millions in revenue.
Read Also: ECC allows car import, duty to be paid in foreign currency only!
Following the trade deficit in the country, the Federal Government issued a new SRO – 52 (1) 2019, with amendments in the Import Policy. According to it, the duty and taxes, on imported used vehicles under personal baggage, gift scheme or transfer of residence, will be paid in US dollars. This will be arranged by overseas Pakistanis or local recipients showing the conversion of foreign remittance to local currency through the bank encashment certificate.
The issuance of the new SRO has stirred a hot debate in the local car market with some coming out in its favor while others vehemently opposing it. The former is arguing that government is serious in curbing the trade deficit by stopping misuse of car import schemes. Meanwhile, the latter category is of the opinion that the government has revised the policy to facilitate new entrants and existing automakers whose sales are going down due to the non-filer issue.  
Note here that a similar SRO was issued in 2017 to minimize trade deficit and to stop the misuse of import schemes.
For this and other automotive industry related news, stay with PakWheels.