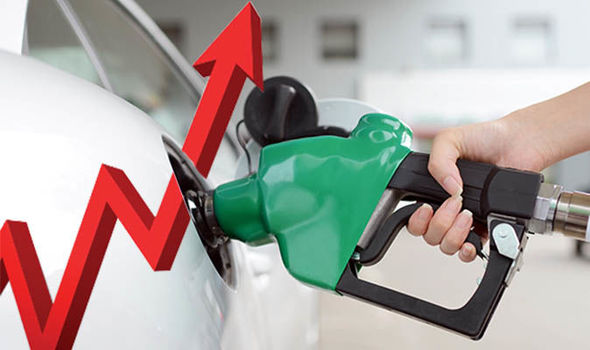 The petrol price is reportedly likely to increase from December 1, 2020 (tomorrow). The Oil and Gas Regulatory Authority (OGRA) has notified the Petroleum Division about the expected price fluctuations of petroleum prices in the next 15 days.
According to media reports, the prices of petrol and High-Speed Diesel (HSD) are likely to increase from December 1. The reason behind this potential hike is due to a rising trend in the prices of crude oil in the international market since November 15.
Expected Hike in Petrol Price: 
The reports further claimed that the petrol price would likely see a jump of Rs2.50 per litre. Meanwhile, HSD will see a potential hike of Rs3.3 per litre.
However, the experts have said that the federal government is capable of maintaining the current prices of petroleum products. The government just has to reduce its petroleum levy. Currently, the federal government is charging Rs30.30 as a levy on petrol and HSD.
The Ministry of Finance, with the consultation of Prime Minister Imran Khan, will take the final decision on the price increase.
Prices Reduction in November: 
Earlier, the federal government reduced the petrol prices, and brought the prices to Rs 100.69. That was the second reduction in petroleum prices in 15 days.
In a notification, the Ministry of Finance stated that the prices of petrol were reduced by Rs1.71, while the rate of High-Speed Diesel (HSD) had been reduced by Rs1.79, respectively.
Meanwhile, the
Kerosene Oil and Light Diesel Oil, remained at Rs65.29 and Rs62.85, respectively. The new prices were applied from November 16, 2020.
Earlier, for the first 15 days of November, the ruling party cut the prices of petrol by Rs1.57 per litre. Meanwhile, High-Speed Diesel's price got a reduction of Rs0.84. The HSD is widely used in agriculture and transport, while the motor vehicles, including bike and car owners, use petrol.
It is pertinent to mention that the government reviews the price of petroleum goods after every 15 days. Earlier, the time duration was of one month. 
To know about the latest Petrol, Diesel and CNG prices in Pakistan, checkout PakWheels Fuel Price Section.