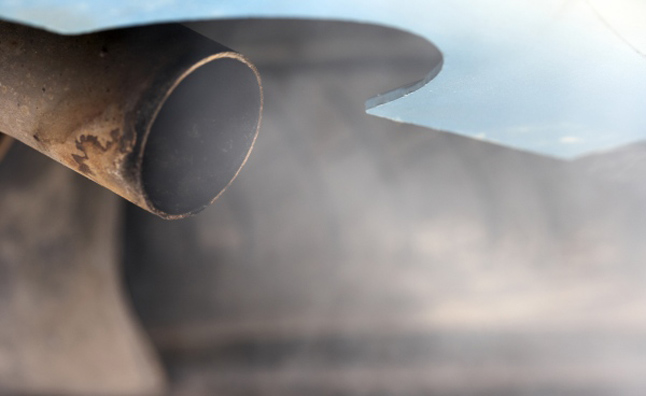 What Are Euro Emission Standards And Their Effects On Pakistani Auto Industry
Couple of weeks ago, we heard the news about Pakistani petroleum companies investing 500 million USD to upgrade their refineries, except PARCO (way to go PARCO!), to produce Euro 2 complaint fuel. We already have vehicles that say they are Euro 2 spec, including Honda CG125 motorbike. Our newer cars are already coming with catalytic convertor and you can read a brief description of what they are, here.
Somehow, people believe, Euro rating have something to do with increased power. In reality, Euro rating has everything to do with the exhaust emissions of your car. By Euro, you already would have an idea about its connection with European Union.
The point of the article is to briefly explain our readers about exactly what are Euro ratings, when they were implemented, and their impact on environment and auto industry. But just to kick it off, we are trying to go Euro 2 in 2015-16, and Europe actually is at Euro 6 rating now a days and North India has gone Euro 4. Let it just soak in first.
Euro ratings are European Union emission regulations for light duty vehicles, that includes your passenger cars and light commercial vehicles. So basically, keeping a check on the harmful exhaust emissions of your car. Euro ratings are not a new thing, they have been here from 1970. That's when first European exhaust emissions standard for passenger cars was introduced. It took some time for them to come up with new regulations, about 22 years, but that's when they officially started calling it Euro emission standards.
Euro 1
Euro 1 or EC93 was introduced in July of 1992, and all newly made cars from January 1993 were made to follow the Euro 1 rating. Euro 1 emission standard required the fitting of catalytic converter in all petrol powered cars and switch to unleaded petrol. Catalytic converter was placed to reduce CO (carbon monoxide) emissions.

RELATED: You can read about catalytic converters here.
Euro 2
Euro 2 (EC96) was implemented in January of 1996 and new cars made from January 1997 were made to follow the new standard. Euro 2 further reduced the CO emissions along with reduced amount of unburnt hydrocarbon (basically better combustion equals to less unburnt fuel), and to add to that, a restriction on NOx or nitrogen oxides was also implemented. Euro was for both petrol and diesel fuels.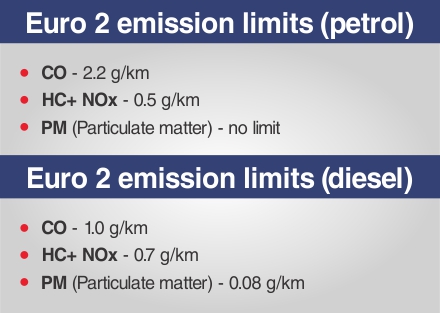 Euro 3

Or EC2000 was put in action in January 2000, and in new production cars from January 2001. Other than further reducing the CO emissions, the engine warm up time was cut short. Euro 3 enforced separate NOx emissions for diesel and petrol fuels. Diesel particulate (PM) limit was further reduced as well.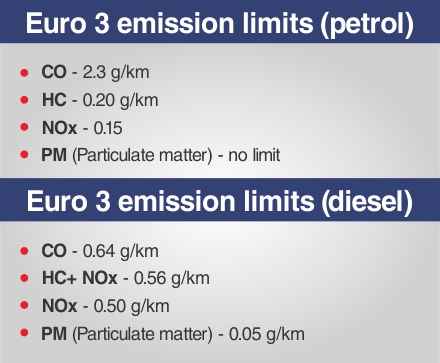 Euro 4
Implemented in January 2005 and for new cars, in January 2006. The focus was to further reduce emission from diesel engines (particulate matter) and NOx (nitrogen oxides). Some European diesel cars compliant with Euro 4 had also fitted with diesel particulate filter.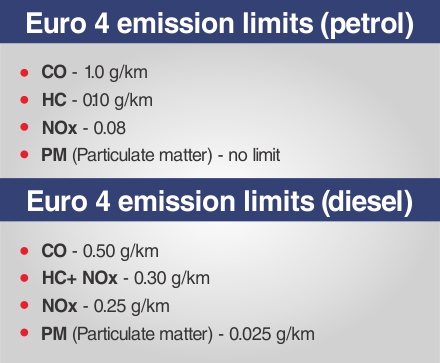 Euro 5
Although new cars starting from January 2011 were to be Euro 5 complaint, the initial implementation started from September 2009. Like Euro 4, focus was on diesel engine emissions, especially particulate emissions. Particulate filters were made mandatory to pass the Euro 5 standards.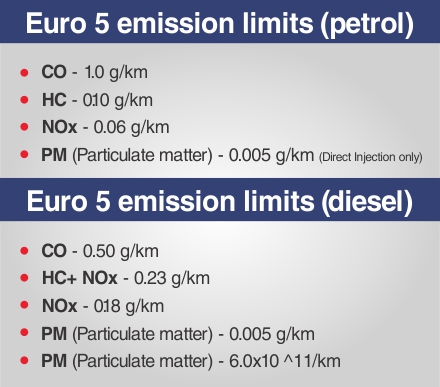 Euro 6
Implemented from September 2014 and made mandatory for new cars from September 2015, the Euro 6 rating went extra strict on diesel emissions and a 67% reduction compared to Euro 5 was set as target.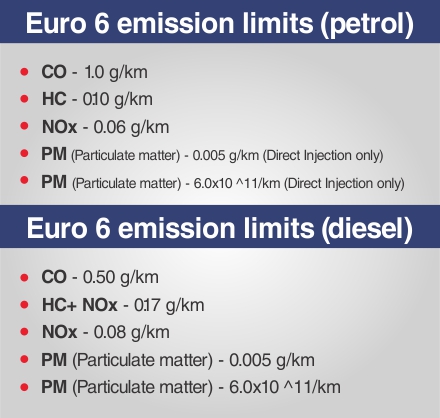 Keep in mind that keeping up with Euro 6 standard for automakers is no joke. When you try to reduce NOx, the diesel particulate matter increases, and vice versa. You can say it is a major factor for automakers to start looking at other options for their cars, hence the recent trend of companies moving towards downsized turbo charged petrol engines.
So yeah, there is a long way for Pakistan and Pakistani auto industry to go. Our Corollas and Civics are already Euro 2 complaint, and with the Euro 2 fuel, not only they would run efficiently, but it would also have positive effect on our environment, reducing the harmful exhaust emissions that pollute our air that we breathe.