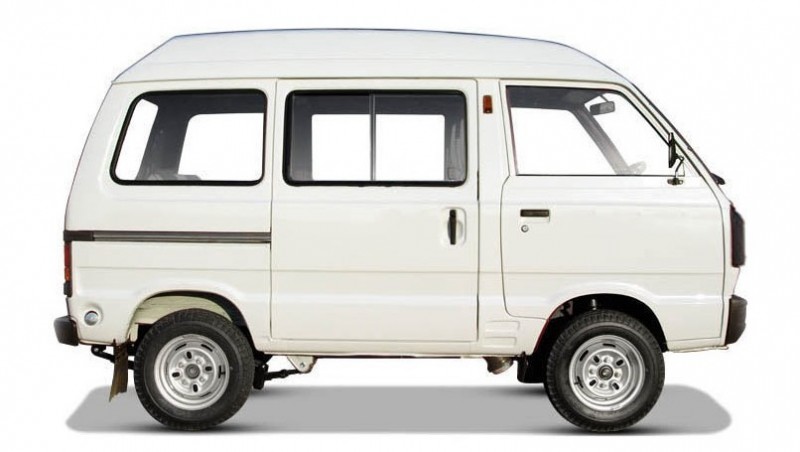 10 Common Features NOT Available In Pak Suzuki Bolan Carry Van And Ravi Pickup
I was going through PakWheels Forums and all of a sudden a thread caught my attention. The title of that eye-catching thread was, "Suzuki is going to Stop Production of Bolan". I did believe it for a second and started reading the posts until I realized that it was made eight years ago in 2007, and someone just posted a new reply, so it was appearing on the top. Sigh! It was an unrealistic dream to expect Pak Suzuki to replace 1980s van by the latest model when there's no competitor making small vans and pickups.
Bolan van comes with a whopping price tag of 700,000 PKR. It's actually the seventh generation Suzuki Super Carry ST-40 model manufactured during 1982- 1985. Pak Suzuki started producing this model when it had already been phased out in Japan. The van has been being manufactured without any significant changes since 1988.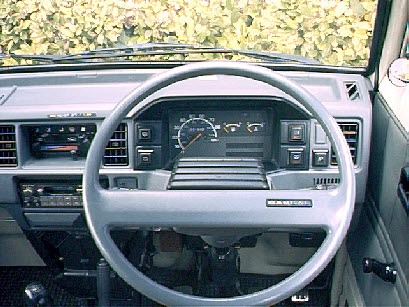 Also Read: FAW X-PV Review: A Solid Contender To Suzuki Bolan
Bolan Van and Ravi Pickup finally received 'facelift' in 2009. But you shouldn't expect modern features like ABS, airbags and GPS navigation system as part of the latest 'facelift'. It's also useless to demand Pak Suzuki for latest engine and an automatic transmission variant.  Don't even think of an anti-theft immobilizer in this outdated but pricey 'family van'.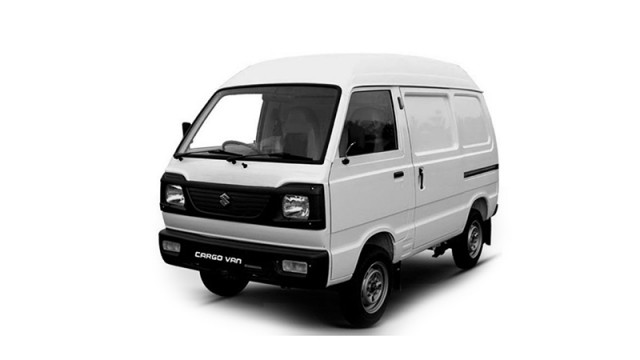 Pak Suzuki can't offer 'high-end' features in common man's van, but if you choose to buy this van or pickup here's the list of disappointments you'll experience when you drive it.
1)    No Car Ventilation and Defroster:
It's 2016, and we are still producing a van without car defroster i.e. fan and heater. You might be surprised to learn that the original van did come with heater and defrosting system when it was introduced in 1988. Pak Suzuki removed this essential feature just a few years after it started selling like hotcakes thinking people would accept it and so they did. However, it was possible to install blower and heater as the dashboard had vents for it. But now even if you try to install heater and fan to keep your screen clear of mist, you simply can't do it because there are no vents near the windshield in the latest model dashboard. The demister is not available even in air-conditioned VX Bolan.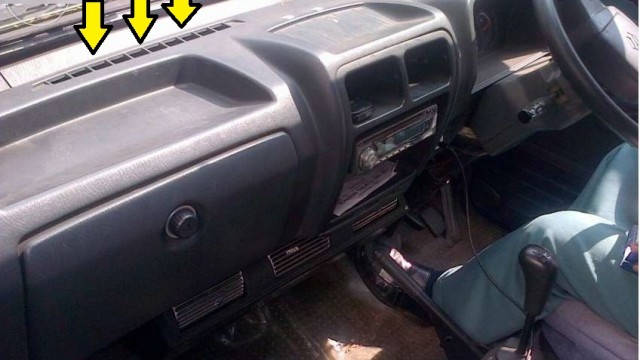 RELATED: Suzuki Mehran Buyer's Guide
If you're driving in cold and rainy weather, it's always advisable to drive with someone in the passenger seat to help you clean misty windscreen. After all, it isn't a good idea to drive this unstable van with just one hand!
2)    No trip-meter:
I always reset my car's trip meter right after refueling to keep an eye on fuel consumption. Sometimes I do this to measure the distance between certain points. But if you're driving a brand new Pak Suzuki Carry van (Bolan) then you have to keep a pen, paper and a calculator with you to know how many kilometers you have driven since the last refueling. Why? Because there's no trip meter but just an odometer which can't be reset. So you have to write down the odometer readings and calculate the difference to get this simple job done. The van and pickup are widely used for commercial purpose and still no trip-meter, very strange!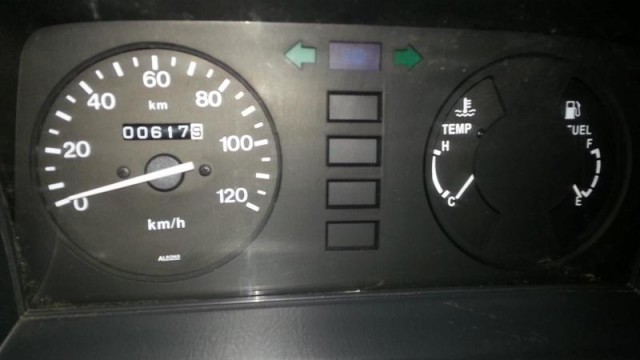 Also Read: How To Check If Your Car's Odometer Has Been Tampered Or Not
3)    Non-adjustable seats:
If your height is more than 5'10'', then the chances that you'll find this van very uncomfortable to drive are quite high because you can't adjust the front seats. Both, the driver and passenger seats are fixed, so you have to "adjust" yourself rather than the seats. And one more thing, there is no seat recliner either. I'm talking about the van, as you know reclining is impossible in Ravi pickup's micro cabin!
4)    Non-retractable seat belts:
Pak Suzuki had to "reintroduce" this feature in all cars few years ago when National Highways and Motorways Police (NH&M P) made it mandatory for all front seat car occupants to buckle up on motorways. However, Pak Suzuki just fixed non-retractable seat belt in front cabin to save few hundred rupees. The belts offer lesser protection, are uneasy and uncomfortable to use and make the cabin messy.
Also Read: Japan Donates Toyota Prius Cars To Pakistan National Highways & Motorway Police
5)    Mono-speed wipers:
Where carmakers are introducing windshield wipers with auto rain sensors, Pak Suzuki has put mono-speed wipers in Bolan and Ravi. Whether it's drizzling or showers, there are only two options; ON and OFF, no speed adjustment, no intermittent wiping! And the wipers are like fragile wooden sticks, I doubt if they survive in average snowfall.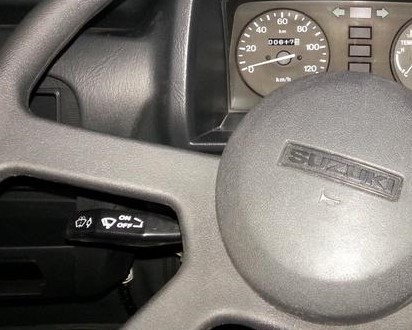 6)    No key lock on passenger side:
Park your van too close to a wall on the right side, exit via passenger door after locking all doors and you will not be able to unlock it later because the key lock is installed on the driver's side only. But you can still unlock it by entering from tailgate because it also has a key lock. However, if you do this with Ravi pickup, then even Houdini can't unlock it because, unlike the van, it has only two doors. Same thing could happen to the van if you reverse into an L-shaped corner making the tailgate and driver side door unreachable.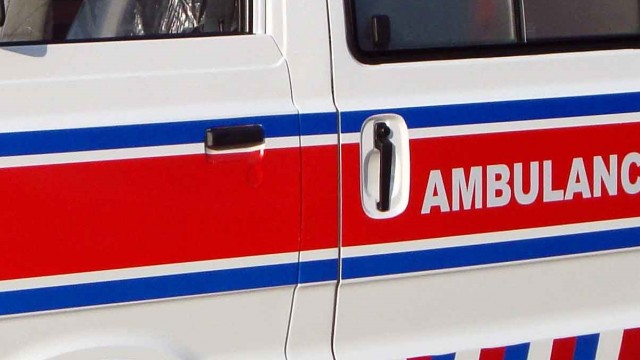 7)    All wheels drum brakes:
Thinking about ABS in Pak Suzuki van and pickup is kind of far fetched, but what about front wheel disk brakes? Unfortunately, the answer is no and you'll be driving this 8-seater van without front wheel disk brakes because the van and pickup still come with drum brakes on all four wheels.
8)    Last row seat windows are sealed:
More than 90% of the vans we see don't have air conditioning units installed. Rolling down the windows is the only way to get some air. Here we have a problem; you can only open 50% of 2nd-row seat windows, but there's a bad news for last row seat occupants, it's sealed and can't be opened. Lack of A/C and window opening make this van terribly hot and uncomfortable to travel in hot summer months.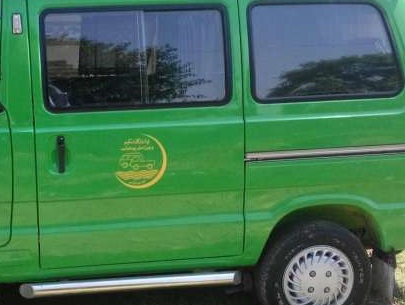 9)    Reverse light is too dim:
Suzuki Bolan and Ravi has got a tiny reverse light, just to warn other road users that the car is moving backward. But if you're reversing into a dark street, this light will not help you see the road. It was very easy to make new taillights with brighter reverse lights without making big changes but just like mono-speed wipers, Pak Suzuki decided to keep going with mono reverse light even with the new rear bumper.
Check Out: Used Carry Daba in Pakistan
10)    Noisy cabin:
Yes, it's quite noisy. I don't experience any noticeable noise reduction after Euro-II engine upgrade. The cabin still sounds the same and noisy.
I can point out dozens of flaws in Carry Van and Pickup (Bolan and Ravi), but I just mentioned ten most common and disappointing things to make you realize that how Pak Suzuki is fleecing Pakistani auto consumers and can't provide some of the basic things which were standard features even in 1980s cars. The only competition Pak Suzuki loading vehicles is from FAW; FAW X-PV and FAW Carrier. A common man can't afford Suzuki APV and Toyota Avanza. I don't encourage importing JDM vans like Daihatsu Hijet, Suzuki Every, and Nissan Clipper because it hurts our national economy. If the government breaks the monopoly and invite new players in the auto sector, it'll bring better cars at a reasonable price and also bring positive change in the economy creating more jobs and revenue. All we can say, it'll be like a win-win situation for everyone except maybe for Pak Suzuki!
Also Check Out: Hi Roof for Sale