Suzuki Mehran Buyer's Guide
If you ask any person about the first car he owned or the first car he learnt how to drive on, the chances of him mentioning a Suzuki Mehran are quite high. You will find a bunch of folks around you who will say the same thing as well. Mehran, being cheap and easy to maintain, has always been the first choice of most parents to let their children learn a thing or two about keeping a car for the first time. The current shape of Mehran that you see on the roads in Pakistan was introduced back in 1984. This particular shape is actually the second general of small Suzuki Alto that was launched in 1984 and was discontinued in 1988. The second generation Alto replaced the first generation Alto with is known as Suzuki FX in Pakistan. Since then Pak Suzuki has been making and selling this car to the Pakistani public.
Also Check out: Suzuki Mehran 2018
Suzuki Mehran is a fairly basic car. It's a small five-door hatchback and comes with a 3-cylinder engine mated to a 4-speed transmission. Throughout its years of production, the car has remained the same except for few cosmetic changes here and there, like crystal headlights, different steering wheel, different designs of front grille and bumpers, etc., but otherwise, it is exactly the same car. A/C is not standard, so you have to pay extra for that. When CNG was an in-thing a decade or so ago, Pak Suzuki introduced a CNG version of the car with factory-fitted CNG kit as an option. Arguably one of the biggest change that was introduced in the car was an EFI engine. The EFI was added to the same three-cylinder engine to meet the Euro II standards.
Currently, there are two variants of Suzuki Mehran being sold by Pak Suzuki.
Suzuki Mehran VX       PKR 630,000
Suzuki Mehran VX CNG       PKR 700,000
Suzuki Mehran VXR       PKR 683,000
Suzuki Mehran VXR CNG   PKR 753,000
Advance income tax of PKR 10,000 will be added to the total price of the car if you buy one today. Also, if you are interested in metallic color, PKR 5000 is added on top of that. These prices are taken directly from Pak Suzuki website.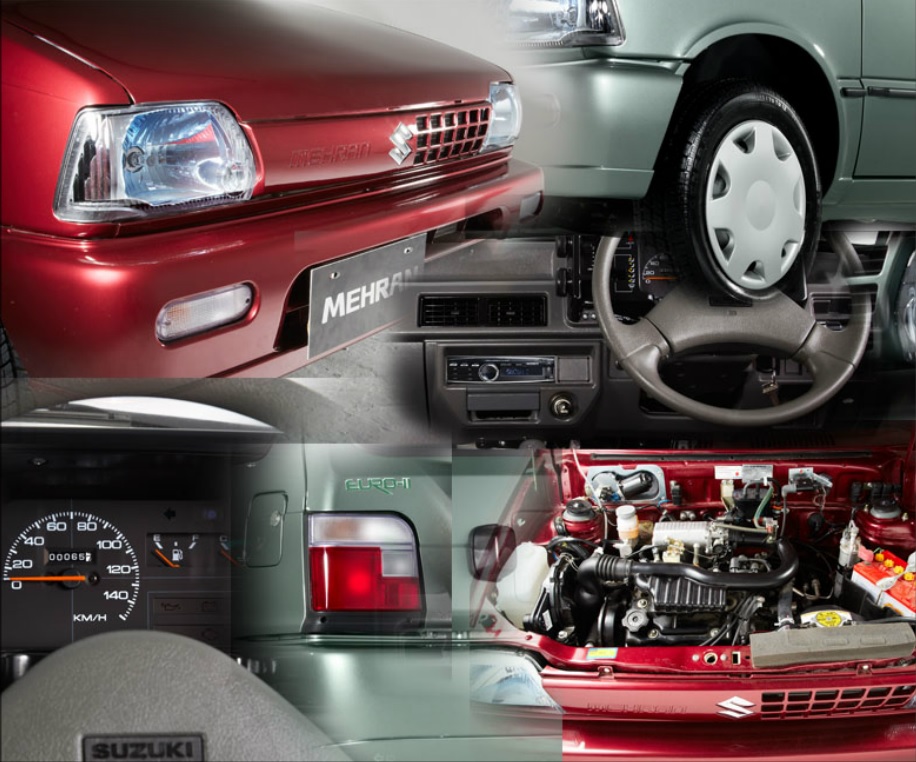 Drawback of Mehran
There are as many Mehran fans as there are those who dislike them. It has always been quite polarizing. The anti-Mehran people argue that Pak Suzuki is charging a lot of money for a car that is not half its worth. The design and technology of the car are same decades old, and the car seriously lacks any sort of safety features. They go as far as calling it a deathtrap. For ages, Pak Suzuki didn't offer something as basic and as simple as seatbelts until National Highways & Motorway Police (NH&MP) stepped in and asked for the addition. That is when Pak Suzuki started installing seatbelts in Mehran, Bolan, and Ravi Pickup. Also, people question the built quality and materials used in the production of the car as well. The quality of the car fell considerably with the passage of time. Also, the materials utilized in the car are of inferior quality as well (both mechanical and body parts).
Plus points of Mehran
But on the other hand, people argue it is a cheap to maintain and easy to maintain car. And that quality alone trumps all the drawbacks. The car being in production for such a long time has trained your footpath mechanic to such extent that he can fix it with his eyes closed. The parts are easily available everywhere, and you don't need to worry if you break down near a village that you won't be able to make it to home with your car. Also, parts are considered dirt cheap. People prefer it as an ideal city car that is easy on fuel and can take the beating of our typical Pakistani road and traffic conditions. Also, you will only find a used car in the price of a new Mehran. People who prefer a new small car over bigger old car are quite a lot in number. They consider it a peace of mind and say that a new car won't give them trouble for at least couple of years. And being a Suzuki, it will be easier to get rid of eventually.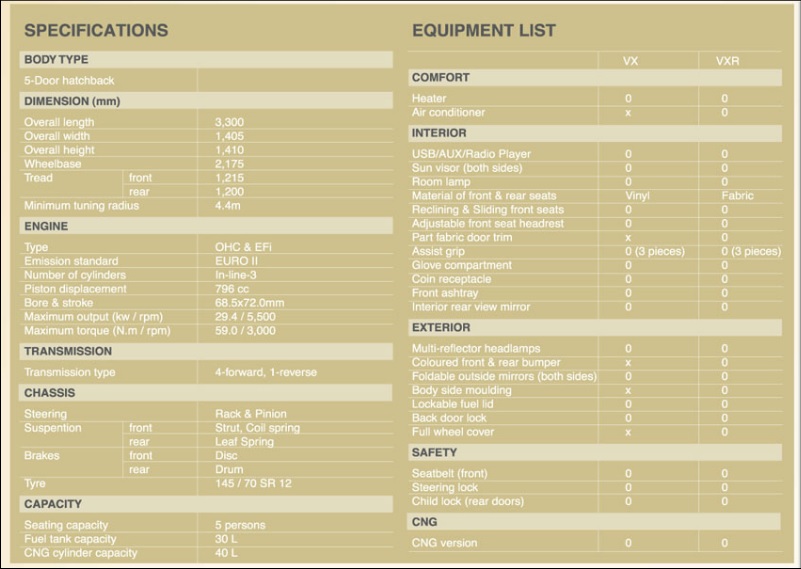 If you are looking for any other car in the budget of PKR 600,000 to PKR 800,000, you have a broad range of cars to choose from. Let's take a look at few of the options. For the sake of keeping the car in the same category, I will only be talking about other hatchbacks and no other body styles.
Toyota Vitz is arguably the most loved hatchback in our market nowadays. And the price bracket mentioned above can easily fetch you a first generation Toyota Vitz (from the year 1999 to 2004. You can find a 2005 Vitz in the same price bracket as well if you look hard enough. Vitz parts and maintenance is getting cheaper day by day. And being a Toyota, they are tough as nails and quite reliable.
Click here for Toyota Vitz buyer's guide
Otherwise, you can get yourself a 2005-07 Toyota Passo in the same price as well.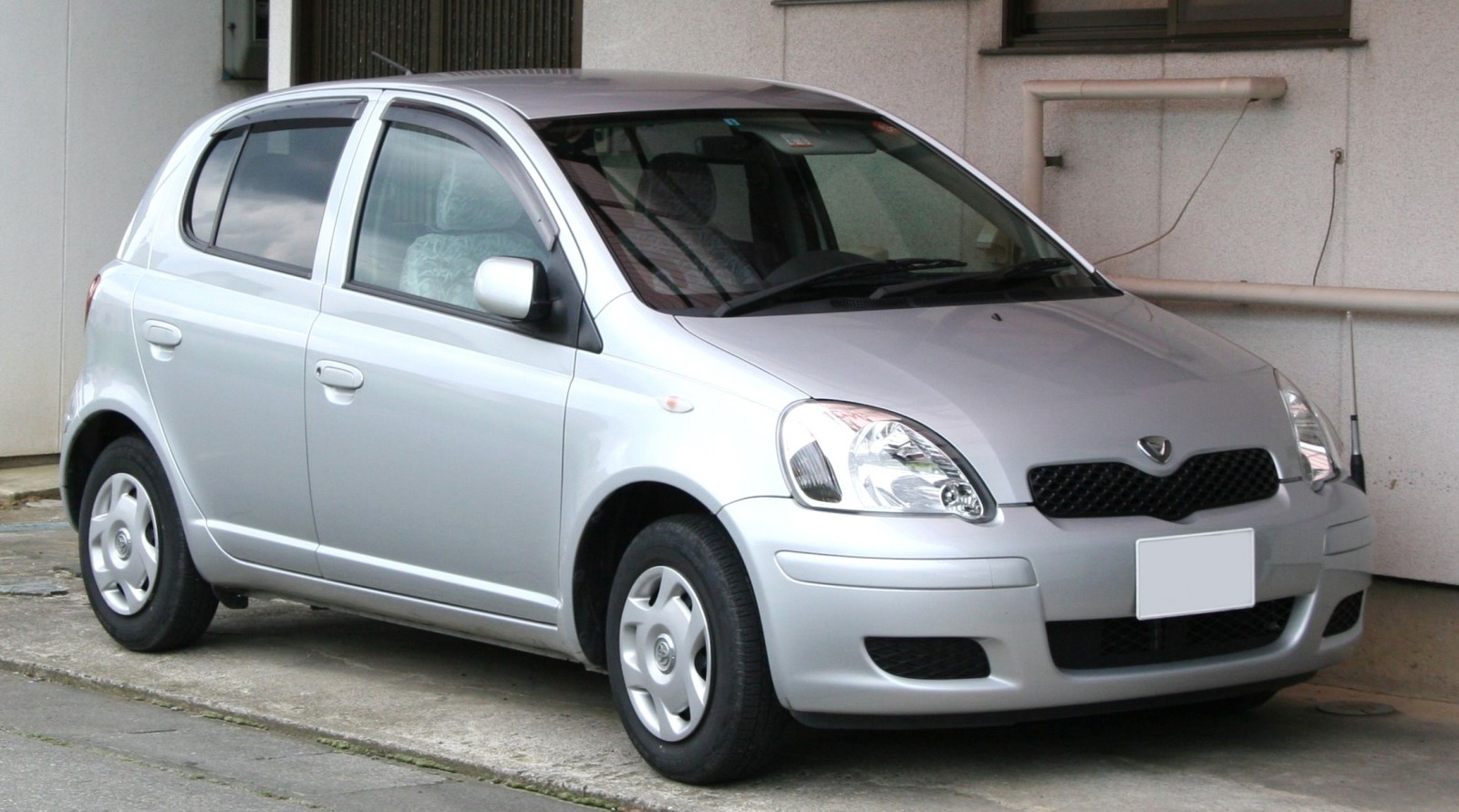 Although you can easily buy local Suzuki Alto and Suzuki Cultus in the price range of new Suzuki Mehran, but let's talk about Japanese Suzuki Alto here. The price range of 630k-750k can easily get you an imported 2005 to 2009 Suzuki Alto. Japanese Alto has made its home in the hearts of Pakistani auto consumers and is increasing in numbers day by day. They are quite popular, and their parts and maintenance is not a problem in bigger cities at least. Being 660 cc, they are very fuel efficient and are great city cars.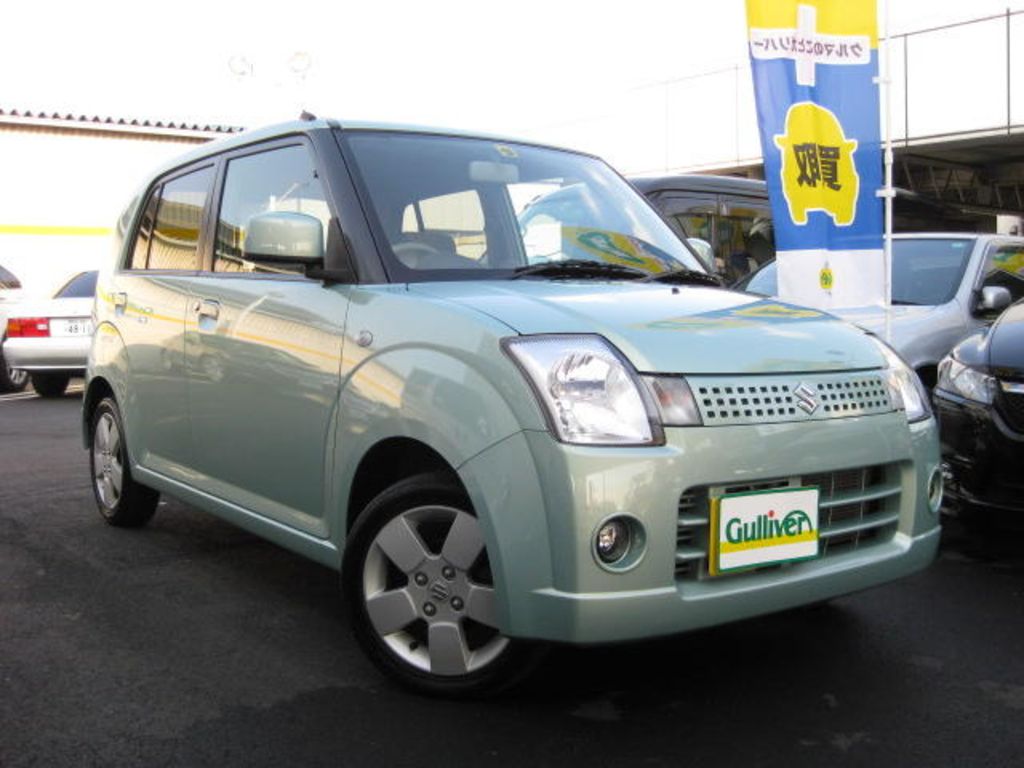 Nissan cars, local or otherwise, haven't been very popular, but you can't refute their customer base that easily. Pino and Moco are two small city cars with 660 cc engines and are quite fuel efficient. Moco and Japanese Suzuki Alto share the same 660 cc engine. PKR 750,000 can easily fetch you a 2010 Nissan Moco S. Nissan Pino is essentially a Japanese Suzuki Alto with Nissan badge.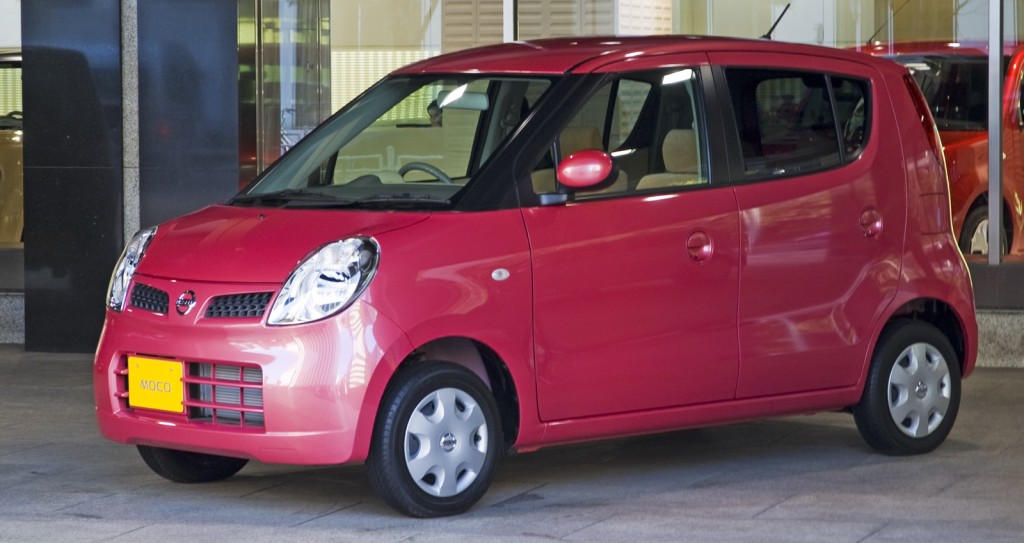 Needless to say, there are a bunch of options available in the same price of Suzuki Alto. So if a new car is not your only criteria, you can find a lot of cars in the same price bracket of a new Mehran and possibly a better option as well.
Photo Courtesy: Pak Suzuki