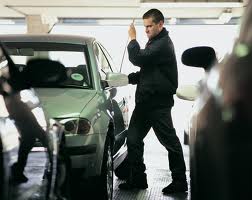 Jailed car don say's that current Prime Minister backs a major car thief, Imran Goga
Jailed car don, Mohammed Hassan in his 33-page statement has implicated the current Prime Minister for providing back to a major car thief, Imran Goga, who operates in Rawalpindi and Islamabad, an implication which the Prime Minister house rubbished.
Goga was a mushaqqati (servant provided in jail to VIP detainees) of Yusuf Raza Gilani in Adiala Jail and he has used this connection to save himself, the don alleges in his statement recorded for the Supreme Court of Pakistan.
However, the PM house categorically denied the allegations stating that PM never knew any such person let alone a criminal however the PM house did not clarify whether Goga was a mushaqqati or not during PM Gillani's time in Adiala Jail.
Moreover, Hassan said that Goga was forwarded to PM Gillani as his servant in the A-class jail where he cooked food and taught Quran to PM Gillani and stayed with him for 2-and-a-half years.
Bribe is the name of the game in Adiala Jail. I remained in Adiala Jail for 10 months and spent Rs9 million in bribes at different levels to buy facilities and comforts. I lived a lavish life there spending nine million rupees for 10 months.