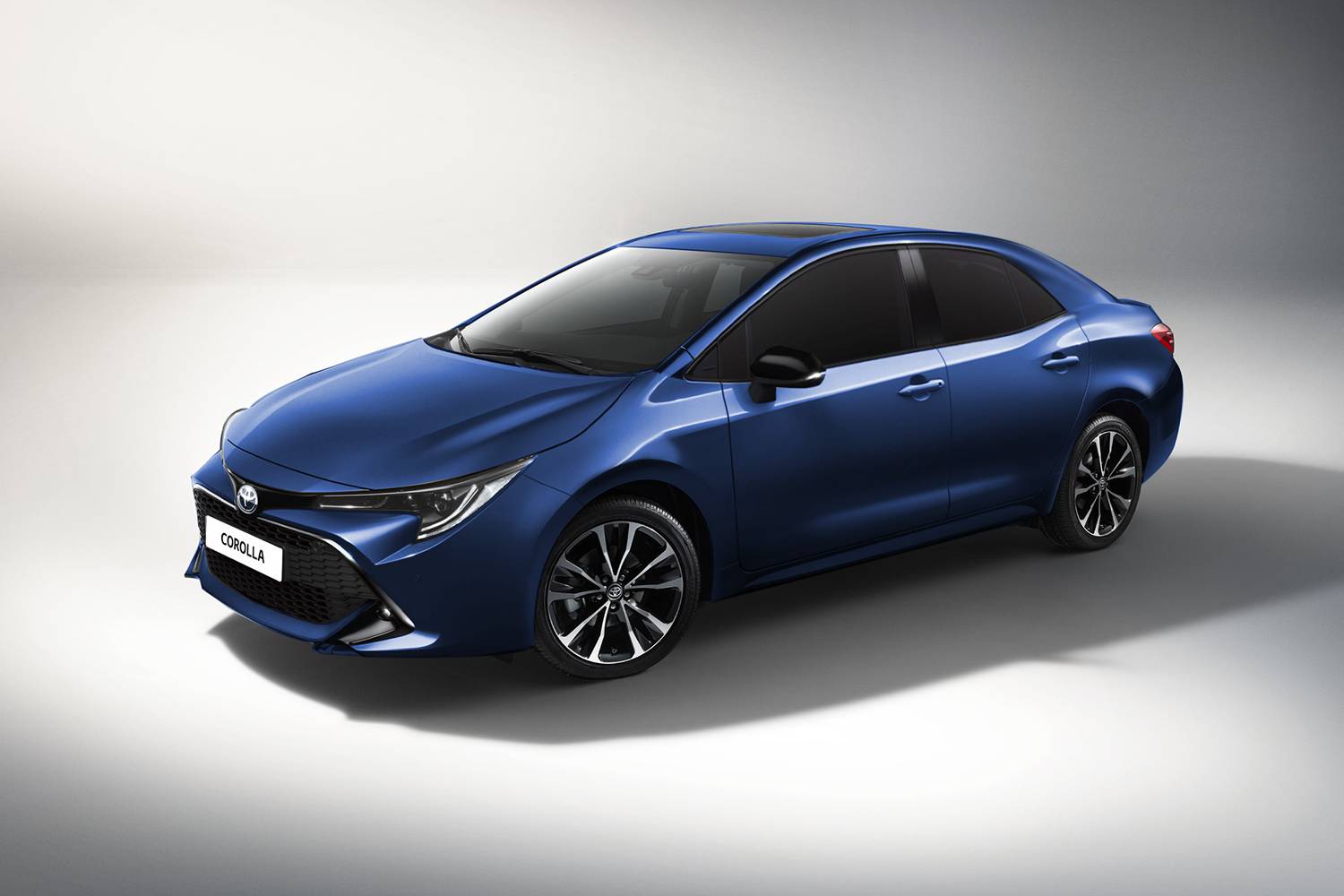 Toyota Corolla 12th generation to debut on November 16th
Global carmakers are heavily investing in research and development and focusing a lot on SUV, crossover segment for the past few years. The segment is in the prime stage of growth and customers are blessed with a huge lot of variety to choose from. Although the cross-over and SUV have flooded the market, there are some models which are not truly affected at all by this ripple effect and the customer base is still intact. Civic, Corolla, Camry, and Accord are the few examples to quote.
Also Read: The 12th gen Toyota Corolla spotted again
A few months ago, I shared a detailed blog about the upcoming Toyota Corolla 12th generation when it was spotted in public but in a camouflage. In my blog, I shared the expectations and my personal opinion about the next Corolla 2020 on the basis of specific facts and available information. But now its time that we let you now that the D-Day is here. Toyota has officially announced that the next generation of Corolla sedan will debut in China at Guangzhou International Auto show on November 16th as Global reveal. Toyota also released a short teaser with a sedan, a wagon and a sedan.
The reveal will be a China market regular Corolla sedan as well as Levin variant which is basically an upscale and updated model of regular Corolla with sporty styling. Although the details about next corolla are sketchy but I believe that what we reported earlier in our previous blog, might become a reality to some extent. Toyota has revealed a Corolla hatchback as well as Corolla sports-wagon [as portrayed in the teaser below] earlier this year which gives us some input as far as upcoming Corolla flavour in shape of a sedan. Let us do a quick revision of what we know as of now.
The next Corolla 2020 will be based on Toyota's new global platform known as TNGA, "Toyota New Global Architecture." This modular platform is currently being used by Prius as well as the C-HR and the all-new Camry which also made an appearance in Pakistan, launched by Toyota Indus in hybrid flavour. Global platforms technology which has been in use by German car companies for years, while recently in use extensively by Honda is aimed at reducing the production costs and provide better flexibility by sharing similar components across multiple models.
Check out: Toyota Corolla in Pakistan
After China, the new Corolla will make an appearance in Los Angeles Auto show later this month as a US/North American market vehicle as reported by various auto media outlets. This means that whatever is revealed in China will come to North America as far as exterior and interior of the vehicle. Currently, the 11th gen Chinese Toyota Corolla is as Asian-spec model which is basically the same shape as we have in Pakistan. It should be noted that 12th generation Toyota Corolla will be a global model so we might see a uniform model across different markets, Europe/Asia including Pakistan/North America.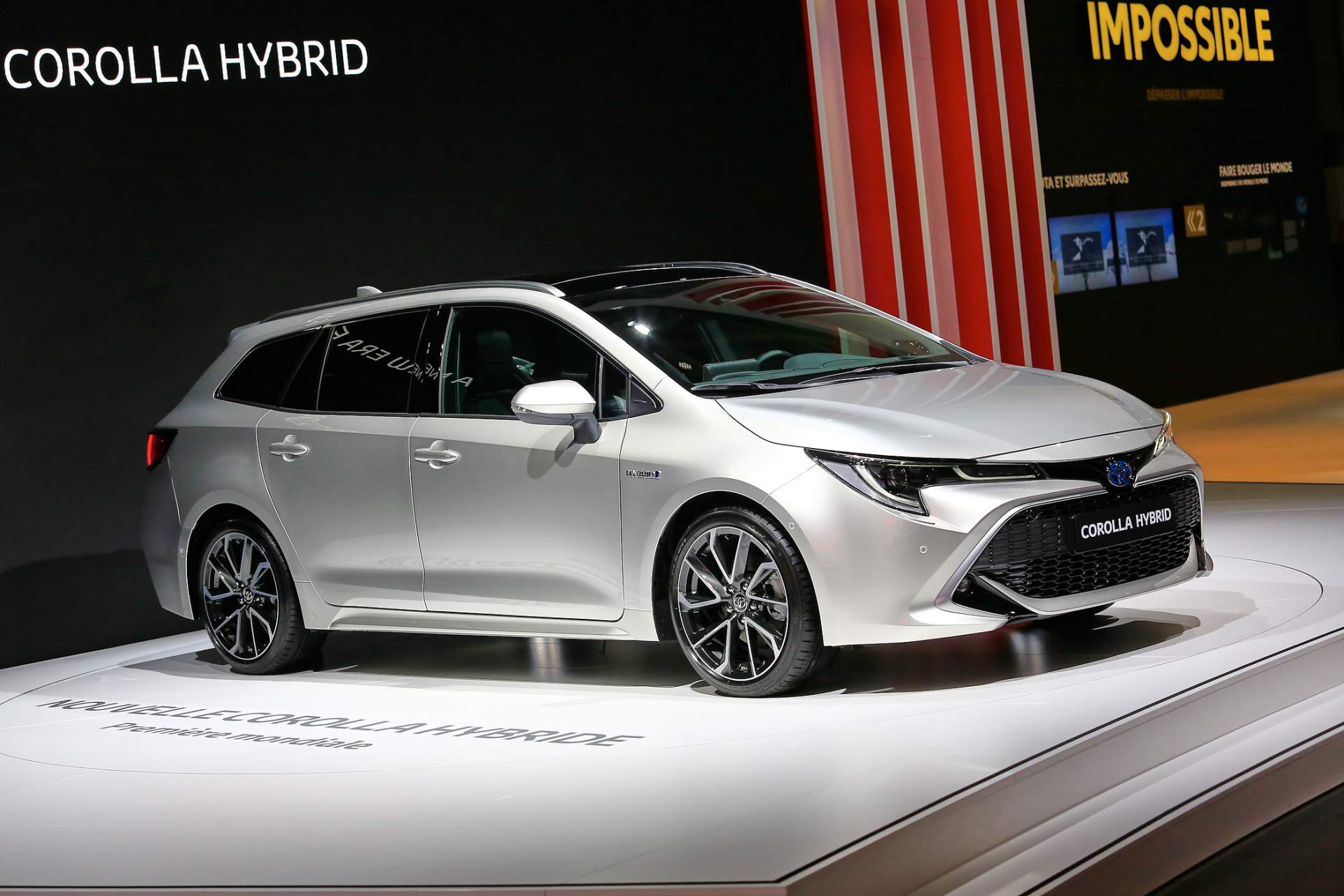 As far as exterior and interior, the new Corolla will share its styling with recently revealed Corolla hatchback as well a Corolla Sports-wagon. We can expect somewhat similar front fascia as can be seen below for the hatchback. We can expect a slight variation but overall the styling will not be different. On side profile, we will see a new glass panel at A-pillar where the side view mirrors are mounted as can be seen on the hatchback. On the rear door, we will see new trapezoidal glass panels unlike a triangular shape, which is currently in use on the Corolla sedan. Both these new window panes at the front and rear door area will automatically increase visibility and openness within the car. Overall the upcoming 2020 Corolla 12th gen will be lower, wider and longer comparing the current generation of Corolla.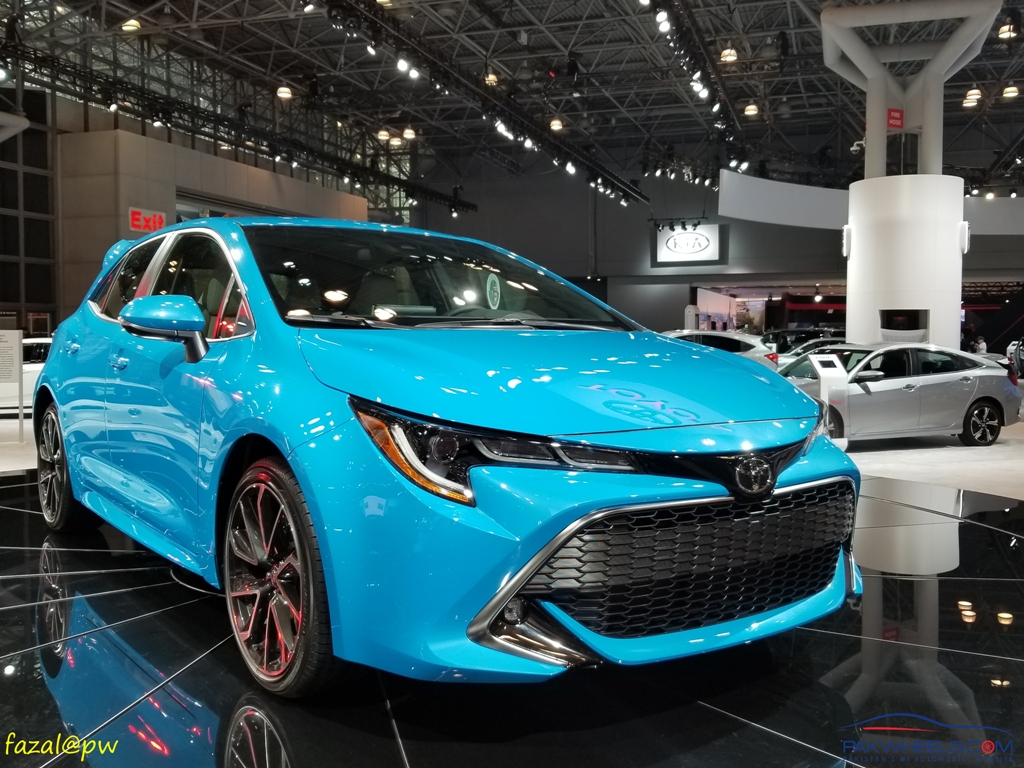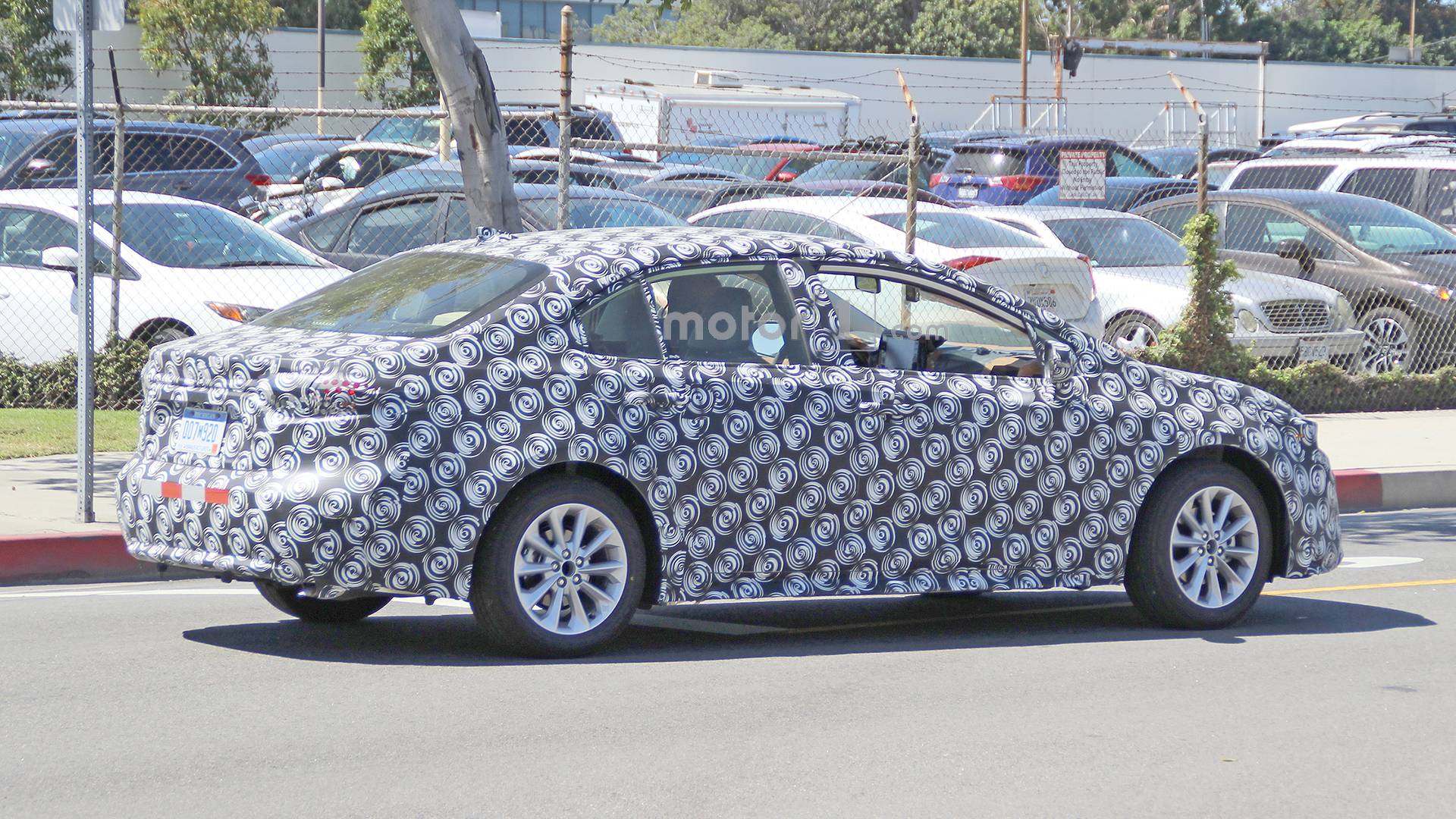 Because Corolla sedan will share its components with the already revealed hatchback and Wagon, we can assume that we might see the almost identical interior as we have seen for the hatchback. In the above-camouflaged image of sedan spotted earlier this year, we can see a floating tablet-style head unit. There is a centrally placed 8″ high definition touchscreen head unit over the AC vents and climate control unit for the hatchback. The new tablet-style head-unit is all new design language across the Toyota model line and can be seen in the new full-size sedan Toyota Avalon as well as the new Rav4 SUV.
We can expect a digital cluster on the higher variant of the Corolla sedan like hatchback as can be seen above but like always a conventional needle-type analogue cluster will be available on the base model of Corolla sedan. Overall the new Corolla will have a completely new interior design unlike the retro looking interior of the current generation which is very boring and bland. Below you can find the interior of the hatchback and expect a similar interior for the sedan.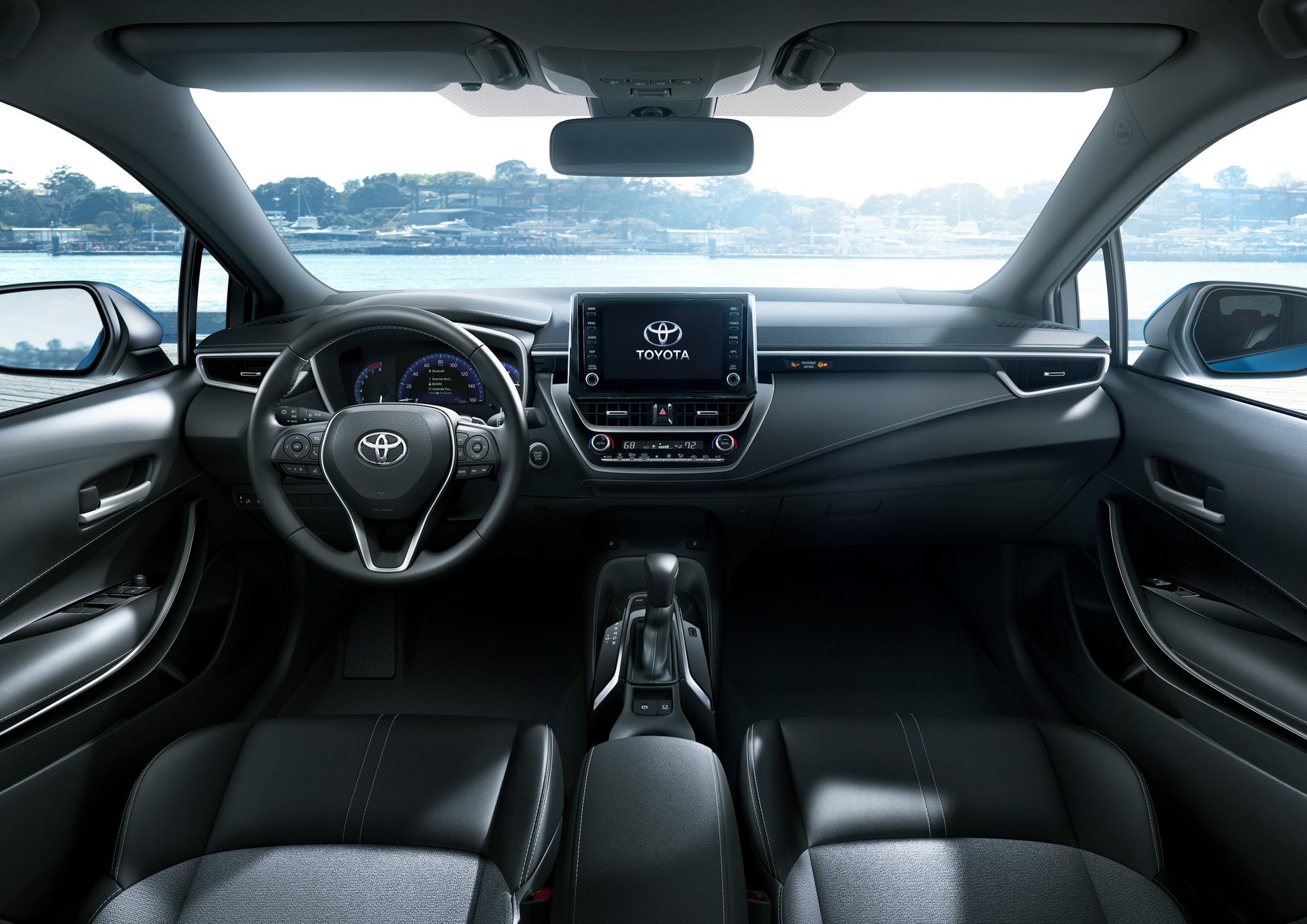 No details are available as of now as far as the engine is concerned. The Corolla hatchback in US market is offered with a standard motor which is 168hp 2.0L naturally aspirated direct injection four-cylinder unit. So new sedan might also be offered with the same for North American region drivetrain. It is expected that the same engine will be provided for China spec vehicle as well. According to Toyota,
Toyota's new Dynamic Force 2.0L Engine adopts high-speed combustion technologies and a variable control system. It also achieves greater thermal efficiency, resulting in high output, due to a reduction in energy loss associated with exhaust and cooling systems, the movement of mechanical parts, and other aspects. As a result, the newly developed 2.0-liter gasoline vehicle and hybrid vehicle engines achieve world-leading thermal efficiencies of 40 percent and 41 percentrespectively . In addition, compared to existing engines, the new engines achieve increased torque at all engine speeds―from low to high rotations―and will comply with expected future exhaust regulations in each country in advance

As for transmission we might see some updates. Toyota has launched a new and improved CVT transmission for the hatchback so we might see a newer version of CVT in the sedan as well. The hatchback is offered with 6-speed manual transmission option also, and probably manual will also make it to the sedan.
Will a 2.0L engine as a base engine will arrive in the ASEAN region as well as Pakistan under the bonnet of new Corolla, is very early to say. As Toyota Corolla is a big seller in our market, we all are very excited and anxious to know what propulsion system will be offered. It is my personal opinion that the Pakistani Corolla most probably will use the same 1.8L engine (2ZR-FE) as in the current Corolla. Pakistani Corolla might kill 1.3L as we have been hearing for some time but keep 1.6L variant. As far as transmission, a conventional manual, as well as CVT, should be expected for a Pakistani version of Corolla sedan as well. Depending upon global markets, the newer Corolla will be offered different engines. Do you think we might see a 2.0L engine in Pakistani Corolla?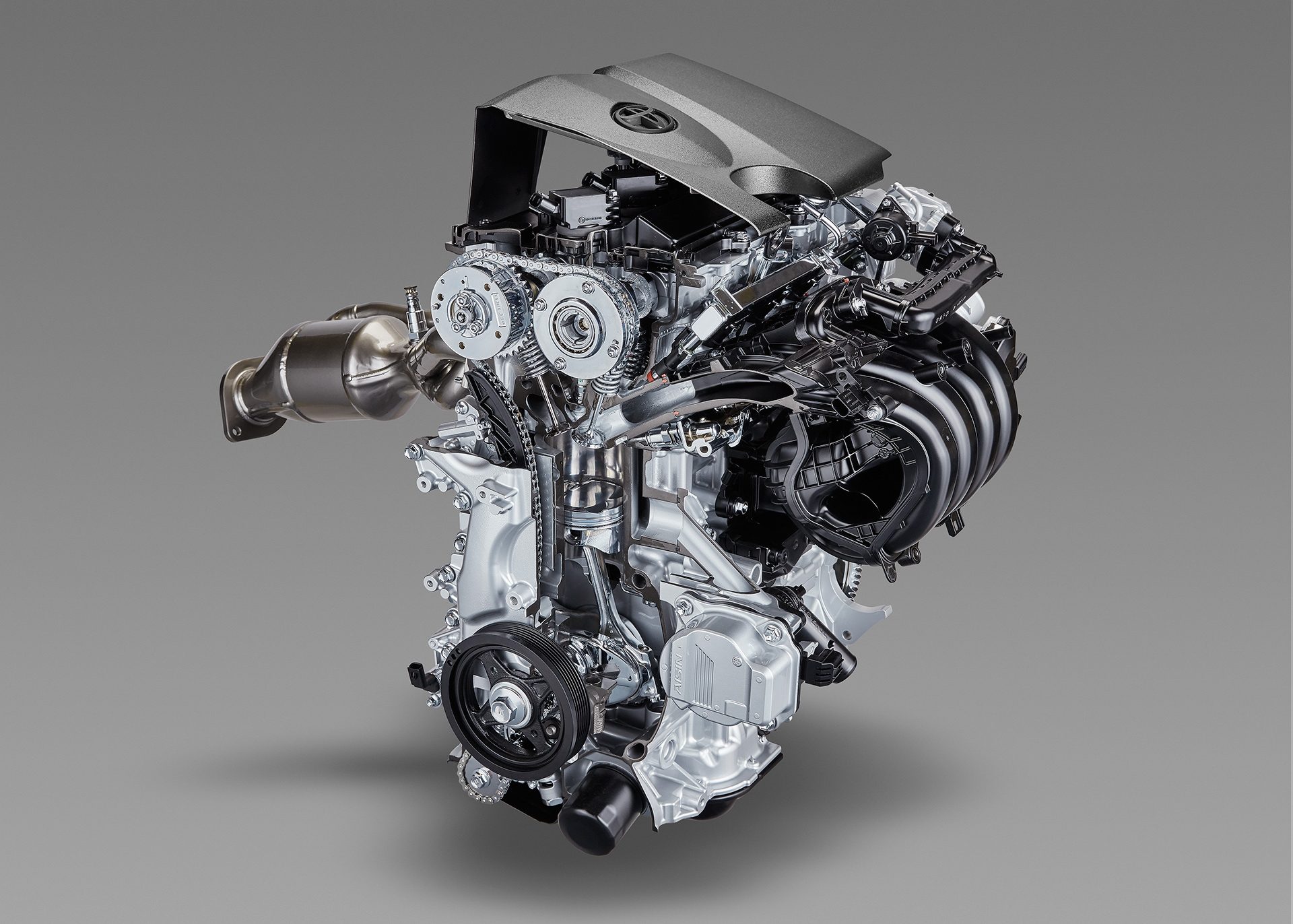 The rival Civic moved to a forced induction/turbocharged option in one of its variants. We don't know if there will be any turbocharged engine option in any market for Corolla sedan, although in Europe 1.2L turbo engine of Toyota CH-R will be offered in Corolla hatchback along with 1.8 and 2.0L hybrids. The wagon also gets a 1.8L and 2.0L hybrids variants. Back in 2016; Ben Schlimme, who is Toyota Technical Center's Executive Program Manager for Powertrain said,
"Toyota's global turbo charging deployment is focused to address each region's specific requirements, taking into account customer preference, fuel consumption, and emissions regulations,"
Toyota has mentioned multiple times in the past during the development of 12th generation Corolla that the next model will be much improved with better interior and exterior as well as driving dynamics. The new Corolla sedan will have much improved, stylish interior with improved materials, trims, and features. We can expect a newer or updates suspension system.
As for safety, in US market even the current Corolla comes equipped with 8 standard airbags as well as active safety system, which includes pedestrian detection, lane departure alert with steering assist, lane tracking assist, blind spot monitor dynamic radar cruise control, so we can expect same or improved features for the next generation Corolla sedan as far as the North American market. Obviously, as always, a Pakistan domestic vehicle will be a lower spec vehicle; both safety as well as features wise when compared with an international variant.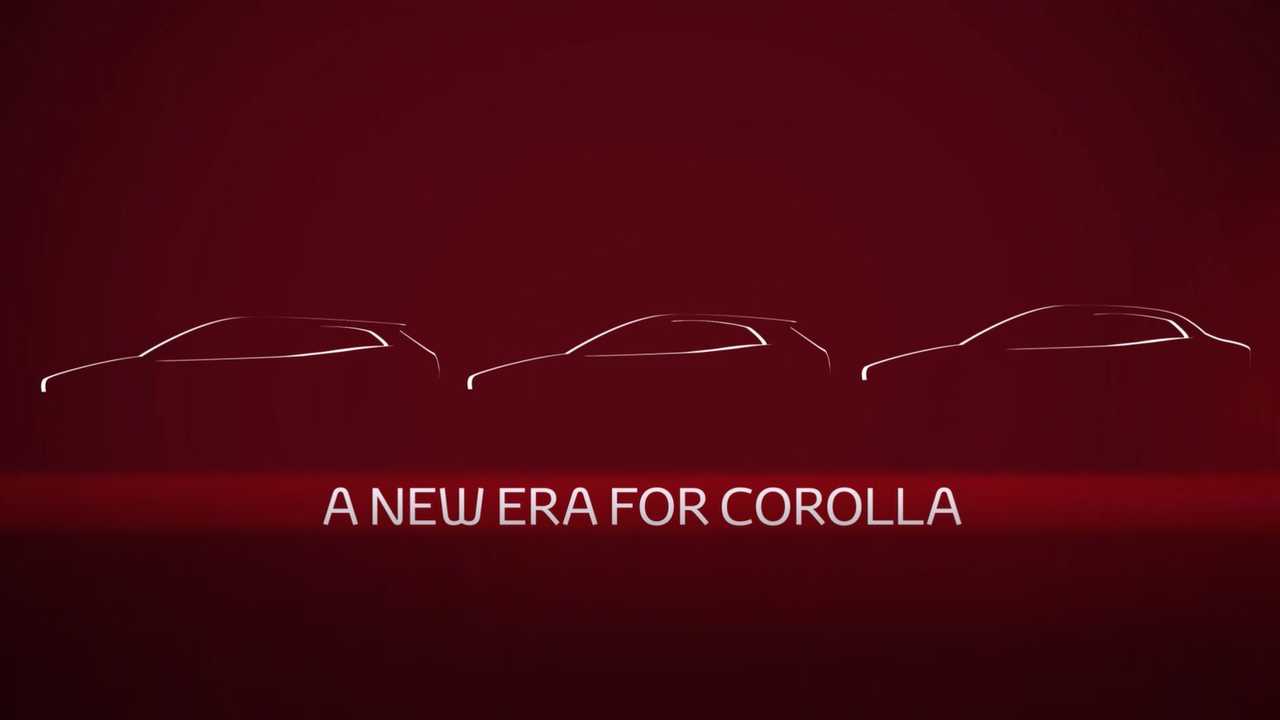 The 12th generation Corolla is developed by designers and engineers from Toyota North American region. The next Corolla is a grave matter for Toyota because although the total global sales of Corolla will be higher than its all-time rival Civic, it lost sales by more than 50,000 which is around 14% units in the North American market compared to Civic, which is Toyota's single biggest market for Corolla. The much refined and appreciated Civic has already set a new benchmark in the compact car segment and Toyota would like to make sure their next generation is better in all aspects comparing its rivals.
The retro looking interior, as well as boring exterior, have made people switch from Corolla to Civic. Even CEO of Toyota North American Region Jim Lentz said,
it will be better looking than the current model. The current model is a little bit tall and not very sleek. The new Corolla will have a lower center of gravity, better ride and handling, lighter weight for better fuel efficiency,
The new Corolla will be for sale in the US around summer of 2019 as the model year 2020. We can expect the release of 12th generation in Pakistan sometime in mid to late 2020. We will update our readers with up to date information on this subject and will share details once the 12th generation Corolla is revealed officially later this week. Meanwhile, join Pakwheels forum for a discussion on this subject here > Pakwheels.com/12thGenerationCorolla
Check Out Toyota Corolla in Pakistan: Toyota Corolla 2019
[Note: The Corolla sedan image in start and end of this article are unofficial computer generated images and do not necessarily represent the actual upcoming Corolla – Renderings by Kleber Silva]