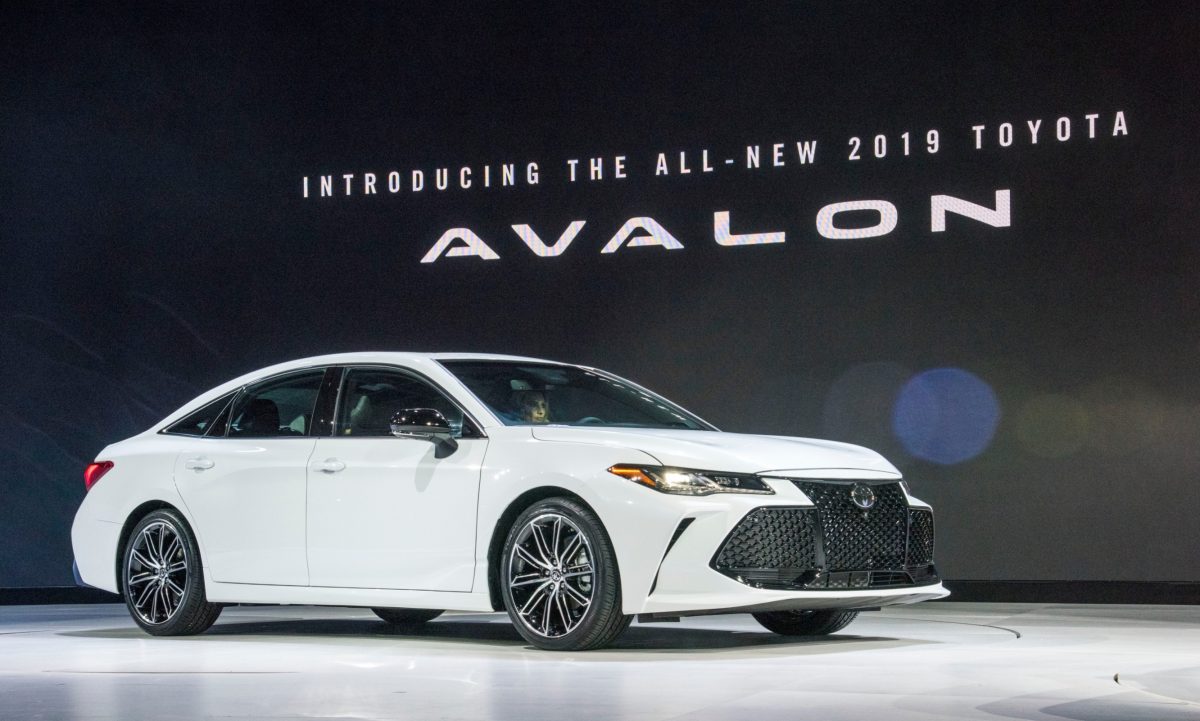 Premium style and luxury – All-new 2019 Toyota Avalon
Avalon is known to be a mythical imaginary island and regarded as a paradise on Earth where everything is perfect and beautiful. Avalon is also the name given by Toyota for its full-size sedan, currently known to people in North and some of the South American states as well as, oil and sand rich countries in the Middle East.
History
Arrived as the first generation back in 1994 and was sold in Japan as well as, Australia besides US market. Although Japan was getting the US assembled vehicle for sale in Japanese domestic market, Toyota assembled it for the Australian market in Australia.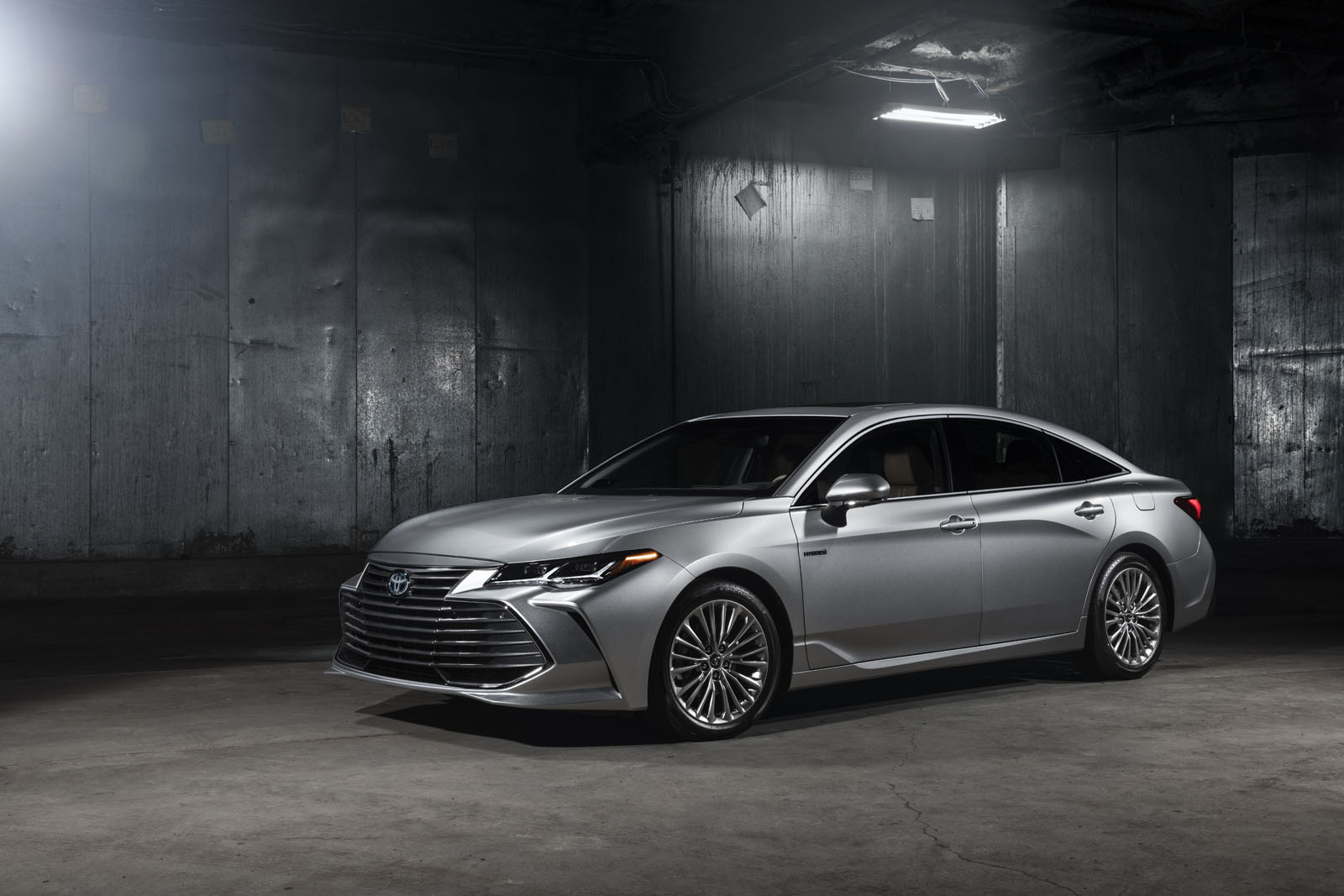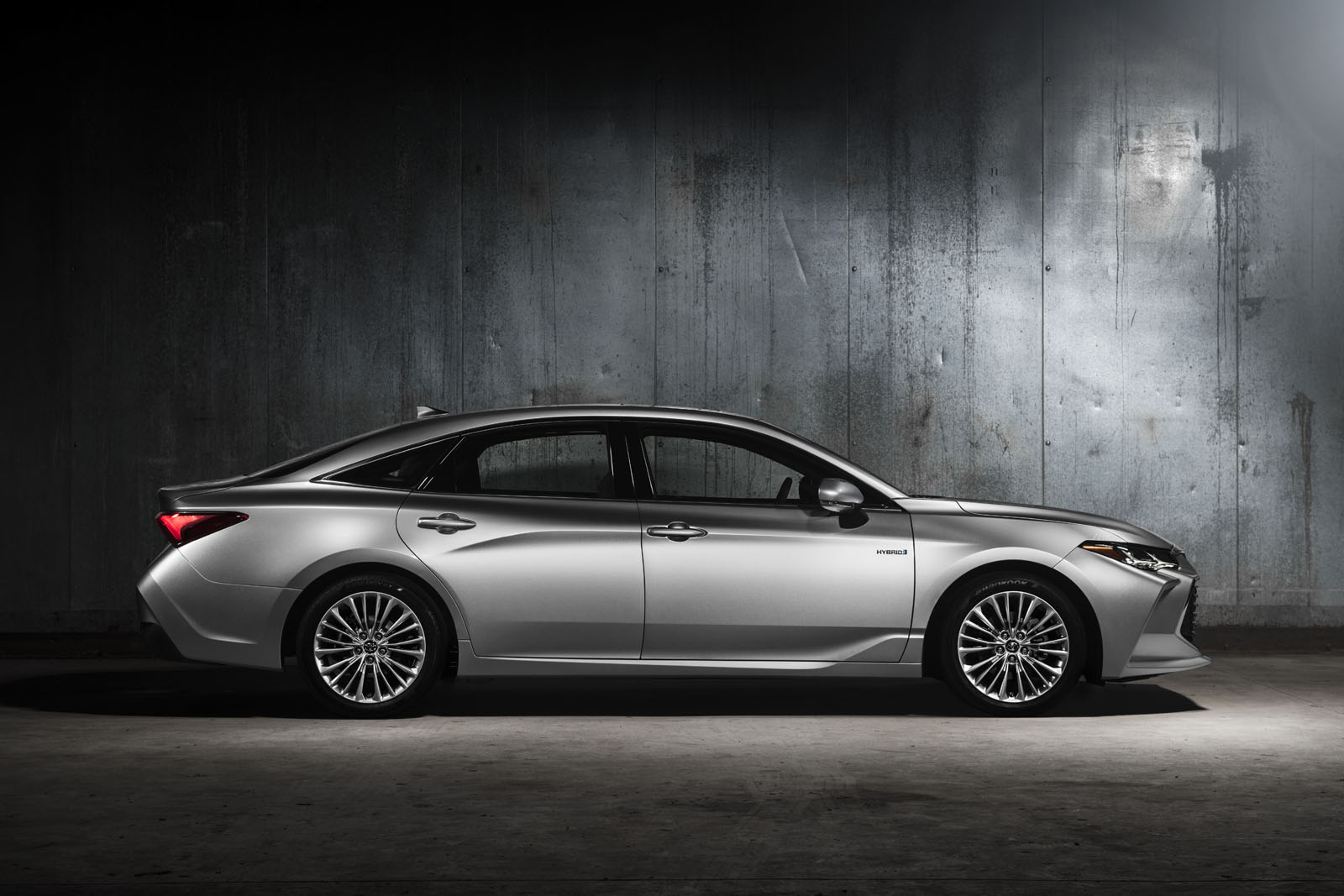 Somewhat around the third generation, Avalon was discontinued in Australia and was replaced by Toyota Aurion which was later then sold in ASEAN market as well, while Toyota's home ground Japan didn't get any direct replacement. Although, Avalon is Toyota flagship model, the car is not available world wide. Toyota has been continuously improving it overtime because of model acceptance as well as the need of full-size sedan in the North American region where it has been exclusively produced for more than 20 years.
2019 Avalon
Recently, Toyota has released the all-new 2019 Avalon, at North American Auto show at Detroit, which was a much needed for quite some time. Statistically, it is the 5th generation in the making while Toyota technically calls it an XX50. While 4th generation which remained in production from 2012 till now is related to and can be called as derivative of Camry sedan as well as Lexus ES, the 5th generation is all new ground up, inside out. It's wider, longer and lower on the outside while more roomier inside. The new Avalon is now on Toyota's global flexible platform knows as TNGA "Toyota New Global Architecture". Avalon is 100% designed, conceived, engineered at Toyota US North American design centre in Michigan. According to Toyota, they kept two keywords throughout the design of the new Avalon; "Authenticity" and "Exhilaration " and we can say that the final product in shape of production model approves it.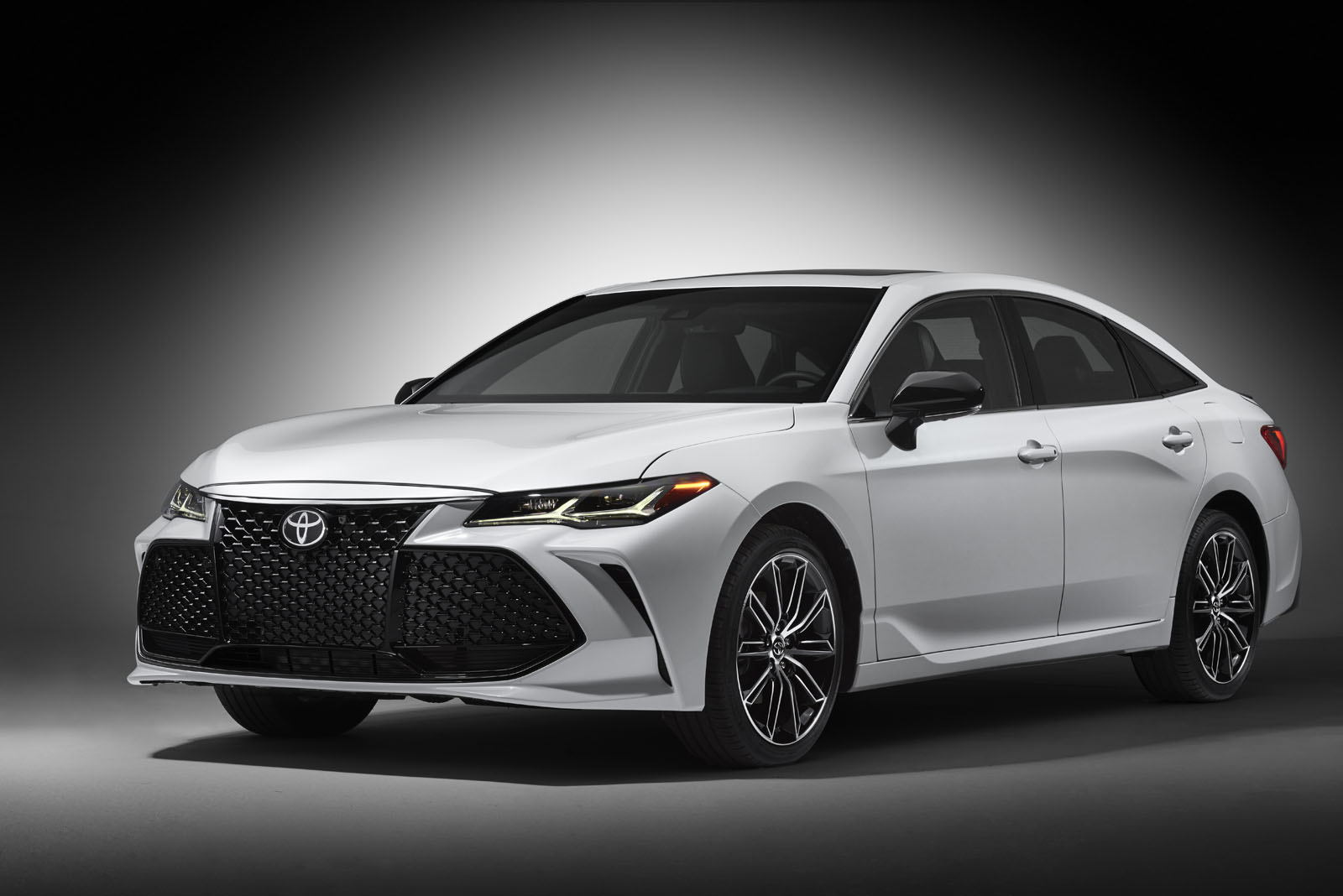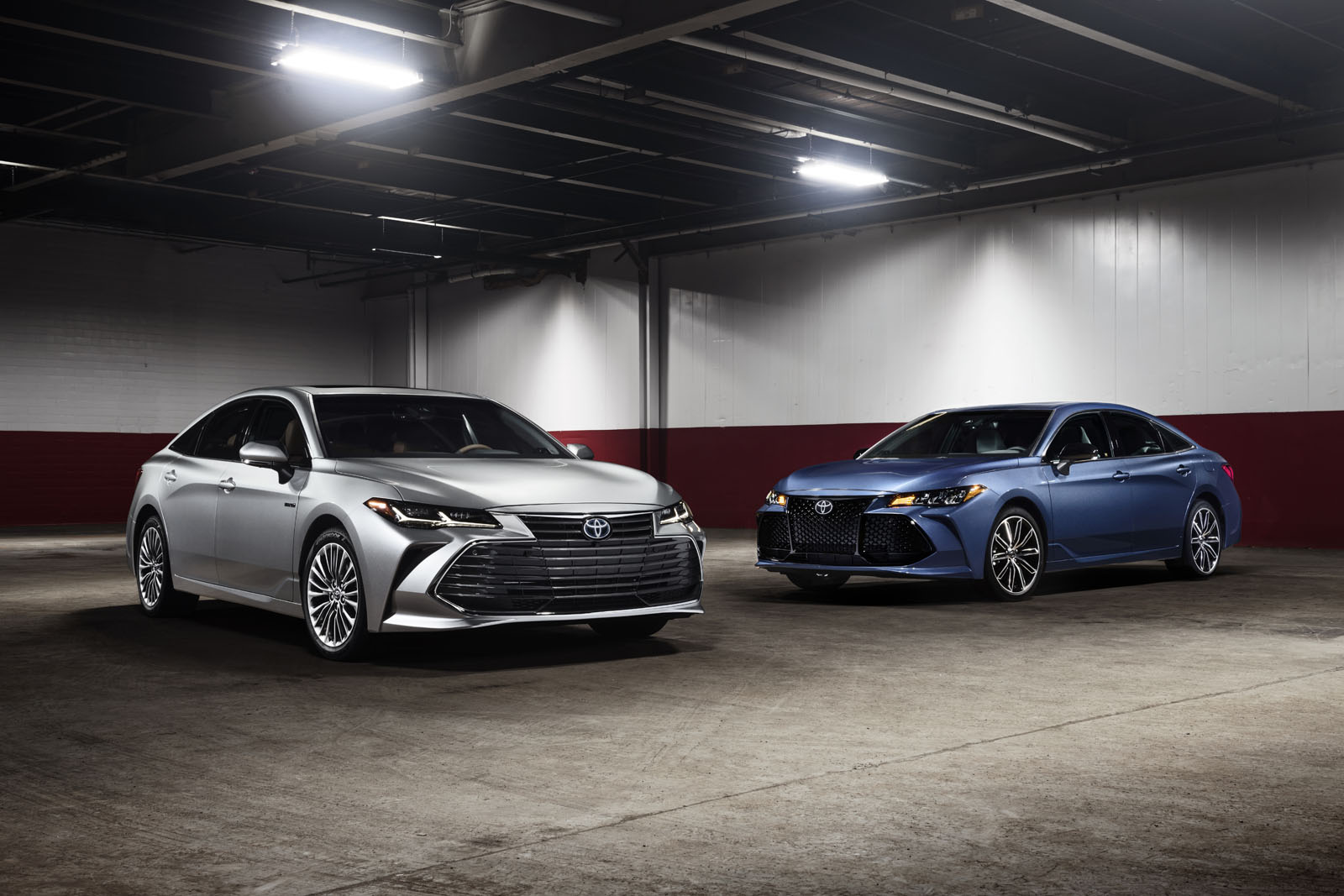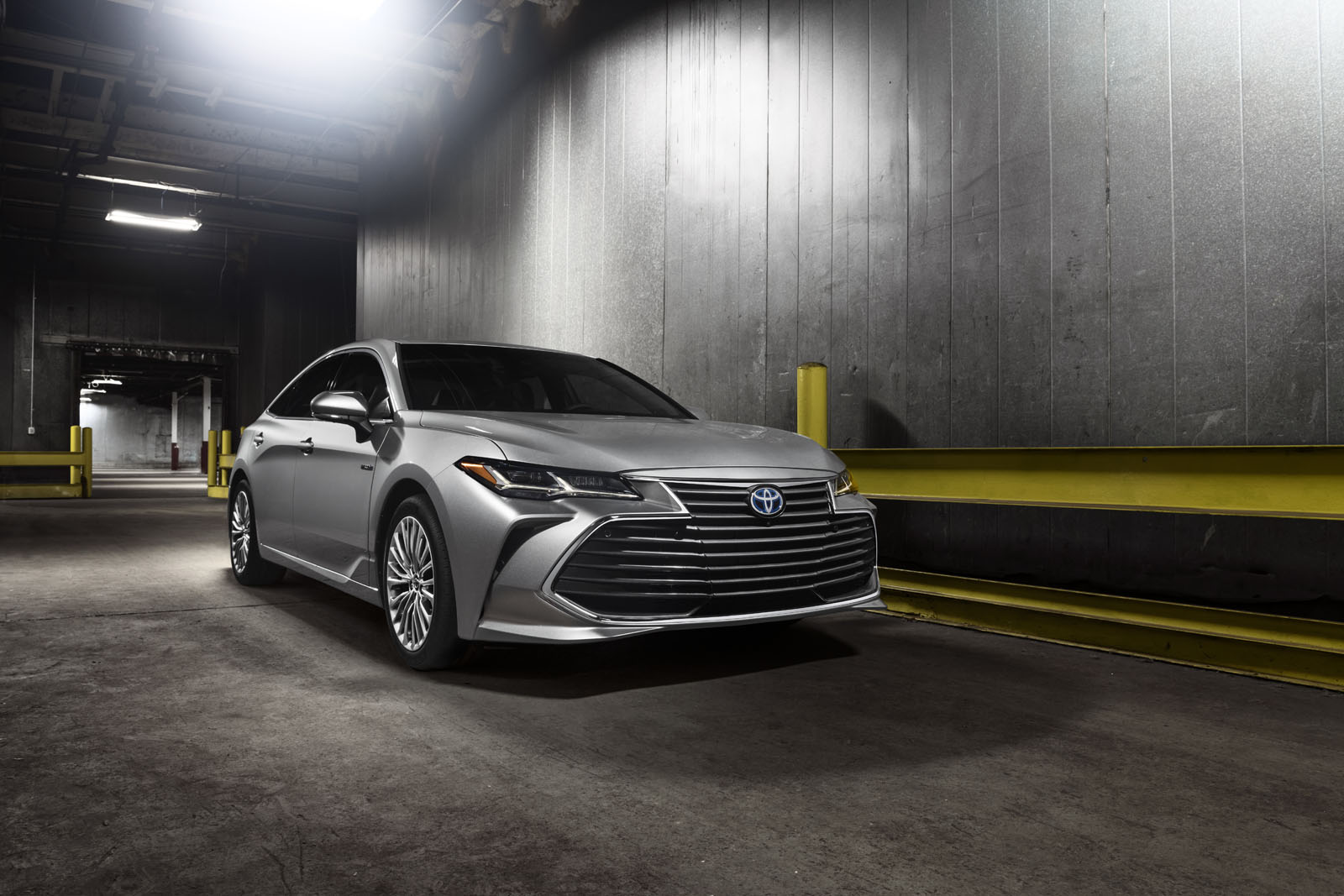 Toyota has always kept Avalon styling to have its own identity, and although previous generations were too boring and not attractive, the new Avalon is a completely different story on the exterior as well as interior, in spite of the fact that on outside its designs mimics somewhat the recently released 8th generation Camry. The Avalon exterior can also be related to the current generations of Lexus models especially on the front with spindle grille. The body of Avalon is now more aerodynamic, sporty and addition side skirts and ground effects give it genuine looks of a sports sedan. Addition of newly designed LED headlight and full width LED tail lights gives the car a premium and modern look.
Interior
On the interior, everything is a new and complete departure from the previous generation. Despite the fact that on the measuring scale the new Avalon is slightly trimmed comparing the outgoing model, the rear legroom is increased by massive 7 inches. The Avalon uses high strength steel elements especially at A and B pillar, which are now smaller in width than the previous generation resulting from an interior with an open feel and much better visibility all around. The interior is now much quieter, and ride quality has been improved. Avalon will come standard with active noise cancelling system. Avalon interior uses high-quality material all around like any premium German sedan or similar to its cousins from Lexus. Soft-touch materials on doors, dashboard and other locations are used with the high quality fit and finish. Toyota has engaged Yamaha for the interior and sourced high-quality wood and aluminium trim pieces from them.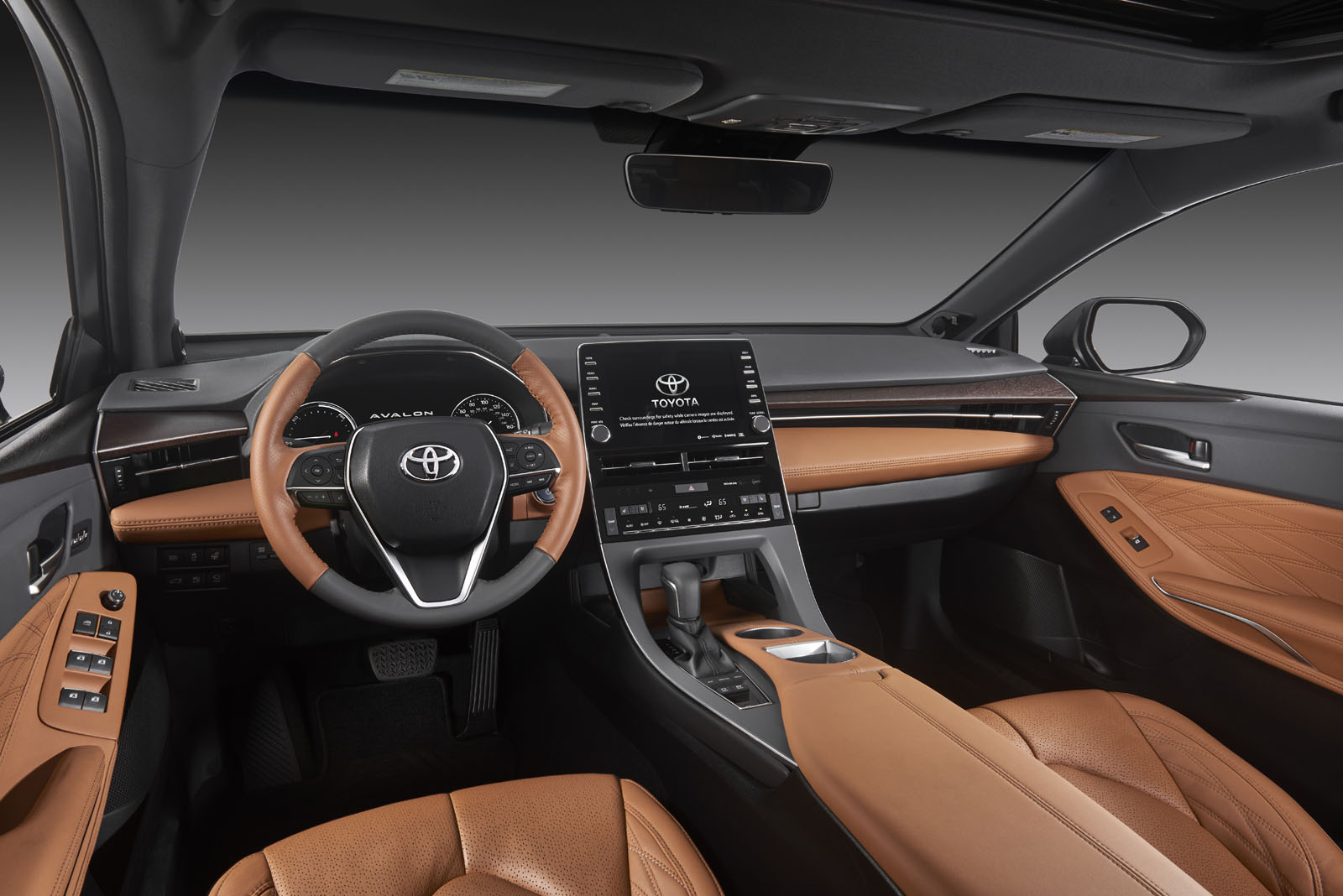 Simple dashboard design with high definition 9″ touch screen head-unit with the capability of apple car-play and android auto is standard while for the first time Toyota has integrated the system with Amazon Alexa, which is like a personal assistant and can perform various functions on verbal actions. Avalon also features smartwatch connectivity so you an lock, unlock, remote start your car. A new leather trimmed three-spoke multi functional steering wheel has been provided with beautiful 7-inch multi Information display "MID" cluster in the background which is capable of displaying various vehicle statistics, navigation, and various vehicle settings. A 10″ high definition heads-up display is also available so that driver can keep eyes on the road.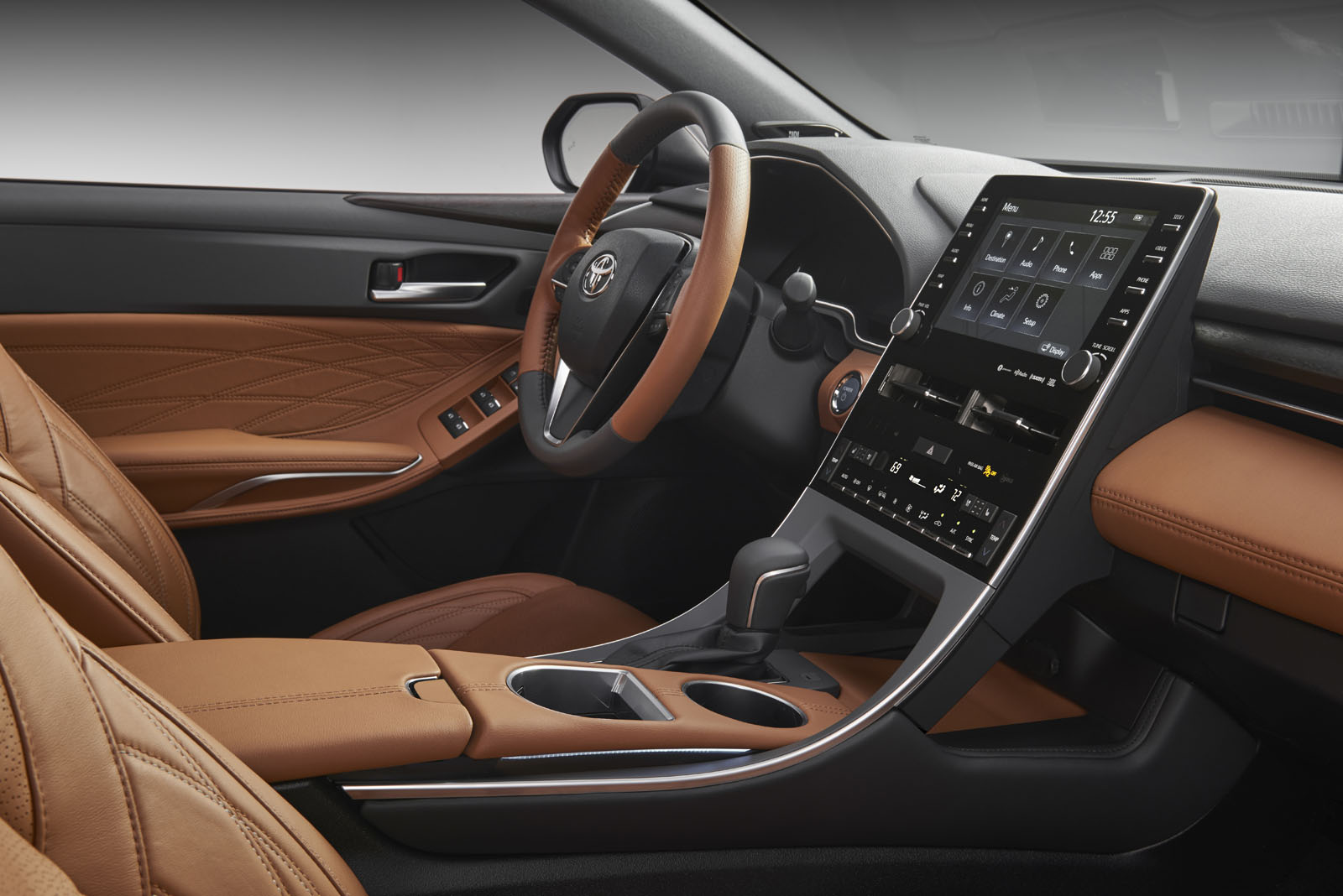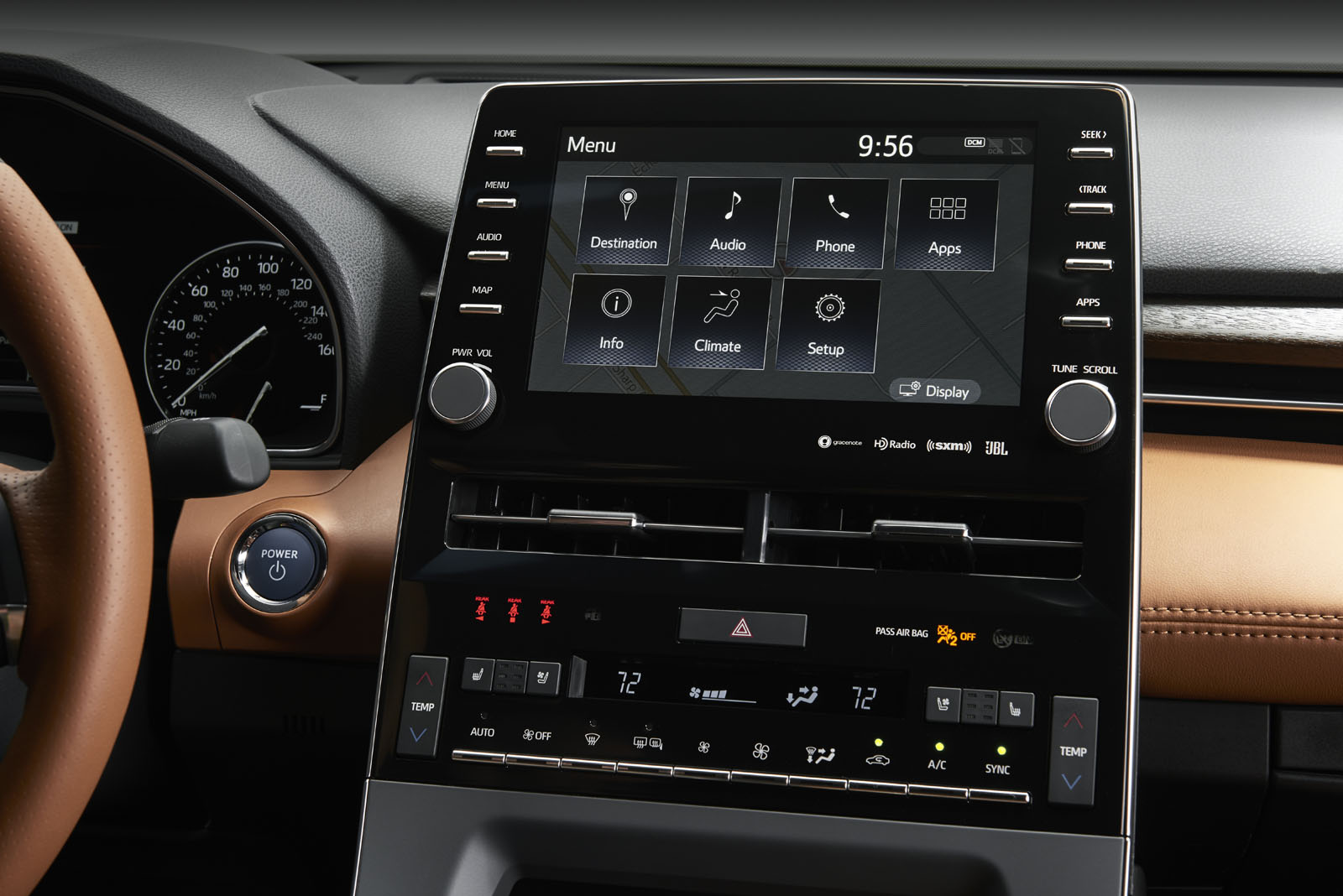 On the entertainment front, one will not leave disappointed. Toyota has equipped the Avalon with 14 speakers 1200 watts, 7.1 channel JBL premium audio system on fully loaded variant. Dual zone climate control and ambient lighting are also available. On safety front, Avalon can be called as best in class as far as standard safety both active and passive. Avalon comes with ten standard airbags as well as Vehicle Stability Control, Traction Control, Electronic Brake-force Distribution, Brake Assist, Anti-lock Braking System, and Smart Stop Technology. Beside that Toyota P-Sense which is Toyota's active safety technology is also standard. This includes Pre-Collision System with Pedestrian Detection, Dynamic Radar Cruise Control, Lane Departure Alert with Steering Assist, Automatic high beam, Blind Spot monitoring, Rear cross traffic alert with Intelligent Clearance Sonar which applies brakes automatically if it detects danger/ obstruction in the rear while reversing. Overall the Avalon interior is premium, technologically advanced and functional and can be declared as best in class.
Engine
Now let's talk about the propulsion system. Although everything is all new on the exterior and interior, there is nothing much new under the hood. The new Avalon is offered in two engine options, and both are front wheel drive, and there is no option for All Wheel Drive. Essentially both engines are identical to what is offered in the outgoing model or also available in the all-new Camry.
There will be all-time Toyota famous 2GR-FKS engine which is a 3.5-liter V6 while the other option is a 2.5L inline 4 Hybrid  with two electric motors. This is the same engine which can found under the bonnet of the Camry recently released by Indus for Pakistani market. The V6 comes equipped a new eight speed automatic while Hybrid is equipped with a CVT. There are no details on power outputs as of now, but the outgoing model with V6 is producing 268Hp while the Hybrid variant is rated at 200hp. Interestingly the same V6 engine produces 301Hp in the new Camry while Hybrid is a 206hp. According to Toyota, they have made improvements to the engine as well provision of new transmission in the V6, which may bump the power output up. The actual power figures will be known later.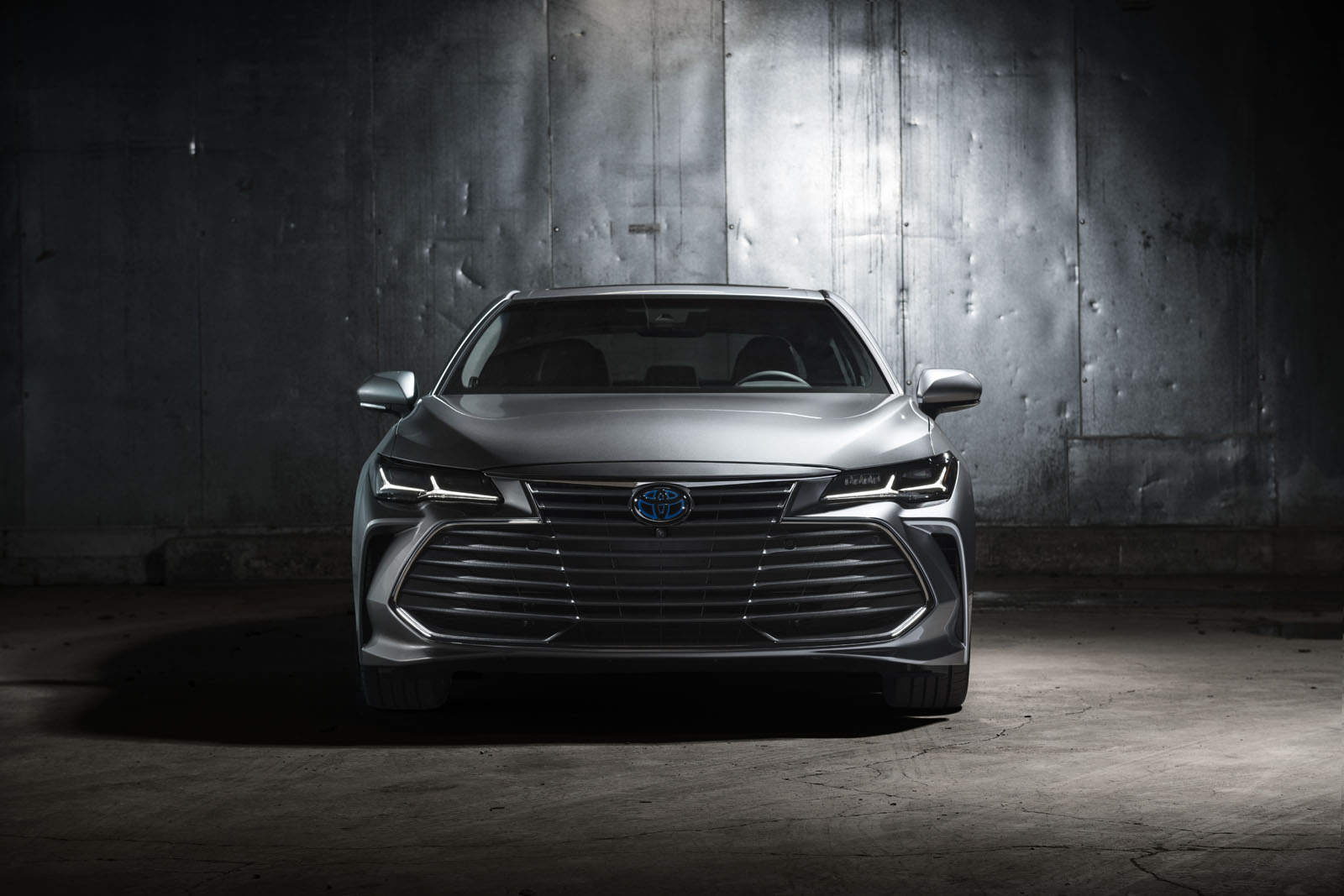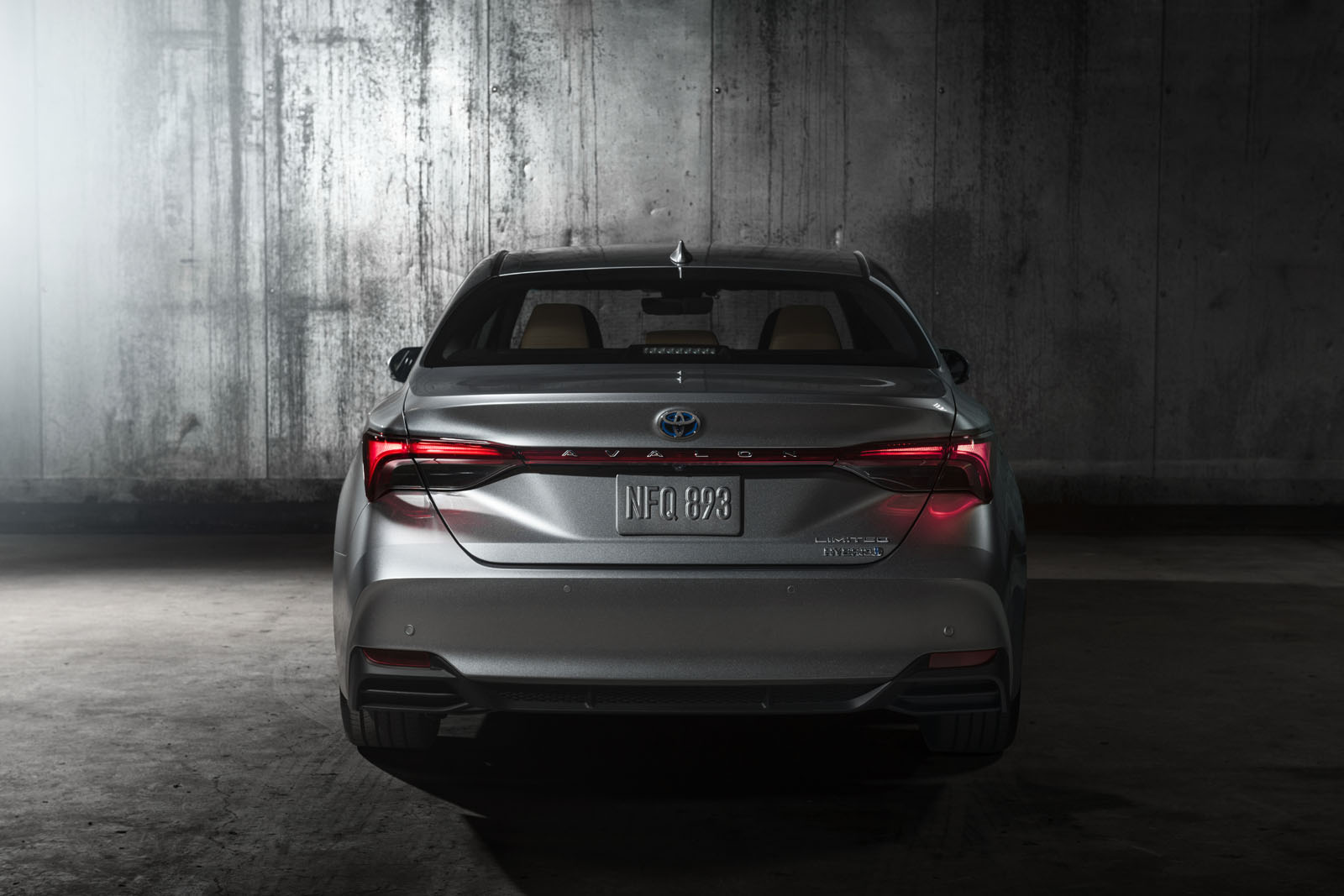 Suspension
Beside engine, Avalon is now equipped with adaptive damping as far as suspension. This s a first for any Toyota model. There are dynamic shock absorbers on all four corners with independent wheel control which are equipped with G sensors which are continuously scanning road conditions and sends data to ECU which in return readjust the shocks absorber, and everything happens in less than 20 milliseconds. Beside that the driver can change driving modes by the push of a button which changes, steering response, transmission shift points as well as suspension settings, throttle control as engine sound. Avalon will come with 17″ wheels on the base model while 19″ with aluminium alloy wheels will also be available.
In the past, Avalon was always taken as a choice of pensioners or old aged customers, but the arrival of this newer generation will probably completely changed this observation. In a nutshell, the new Avalon is a new bench mark in full-size sedan segment, with its new design, refinement, technology and luxurious interior and can be called as best Avalon ever.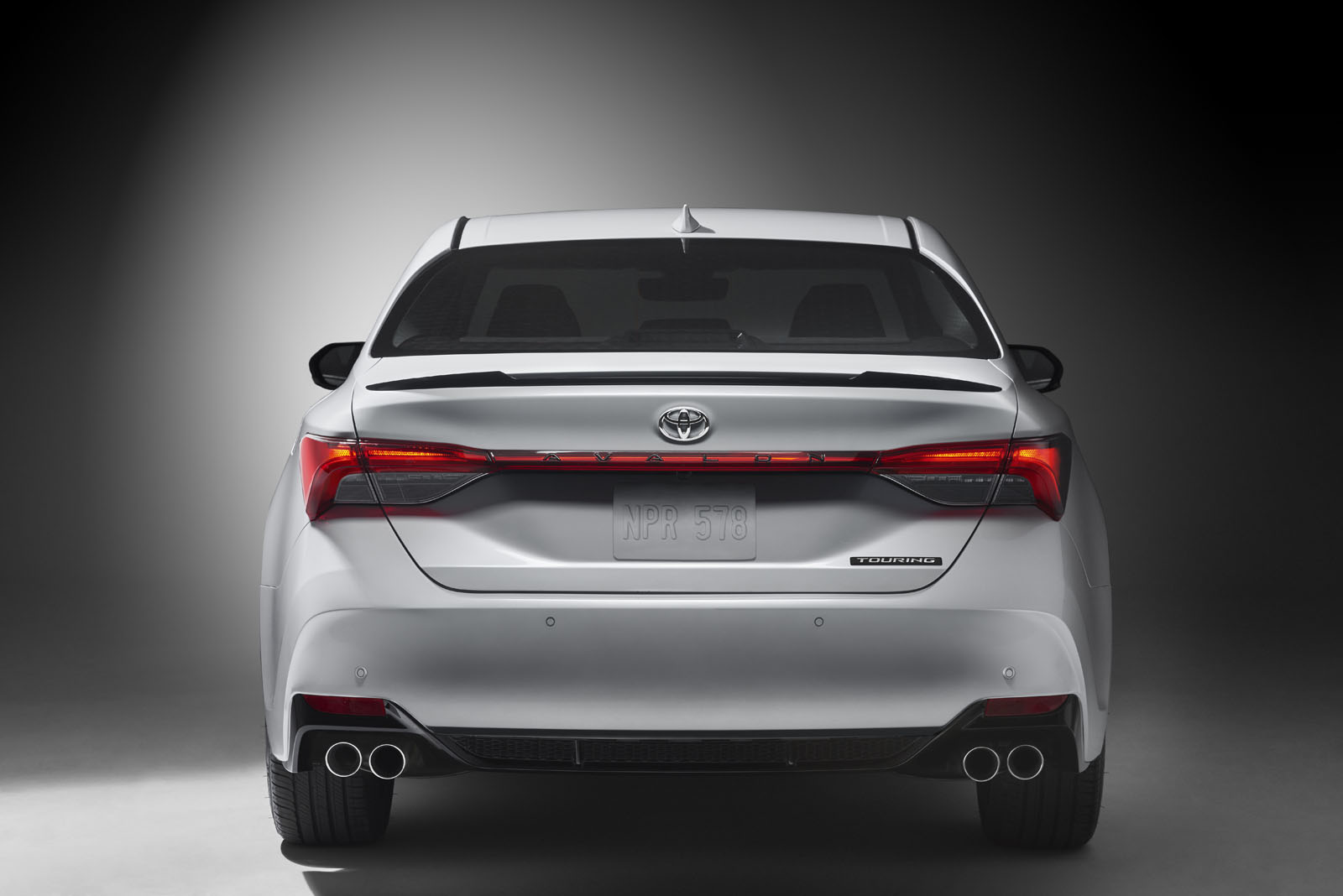 Despite all these facts, Avalon still carries a Toyota badge and for shoppers who are looking into the premium car would still go for German luxury brands or for that matter Toyota's own Lexus ES. Avalon has always been called as " poor man's Lexus", but the arrival of the new Avalon might change this statement to some extent. There is no announcement as far as pricing, but it is believed that it would be almost identical to the the outgoing model which has a base price of little over $33, 000 while a fully loaded petrol variant is near $40,000. Avalon will be for sale to the US by May of this year.
Manufacturing
Avalon will be manufactured at Toyota Motor Manufacturing, Kentucky (TMMK) in Georgetown, USA and will be exported to the Middle East and South American markets. As Avalon is the car for a very specific market, availability for Pakistani market has a very slim chance. Although anyone visiting the Middle East or living there must check out the new Avalon when it reaches dealerships.
So, what do you think about Avalon, isn't it a perfect, beautiful paradise on wheels?