Toyota had a pretty big week when it comes to unveiling new cars. Just a few days ago it unveiled the brand new Toyota Corolla Hatchback that brought a brand new design language to the range, and now they've gone and done the same with one of their best selling SUV's – the Toyota RAV4. Introduced in 1994, the Toyota RAV4 has been a monumental success for Toyota in terms of sales figures, just take a look at their strong second-hand values in the US market and you can tell this isn't an SUV Toyota is going to stop making on anytime soon. With most modern SUV's going for an outlandish design in order to distinguish them from their competitors Toyota has now joined that race with the brand new 2019 fifth generation Toyota RAV4.
Also Read: 2019 Toyota Corolla hatchback revealed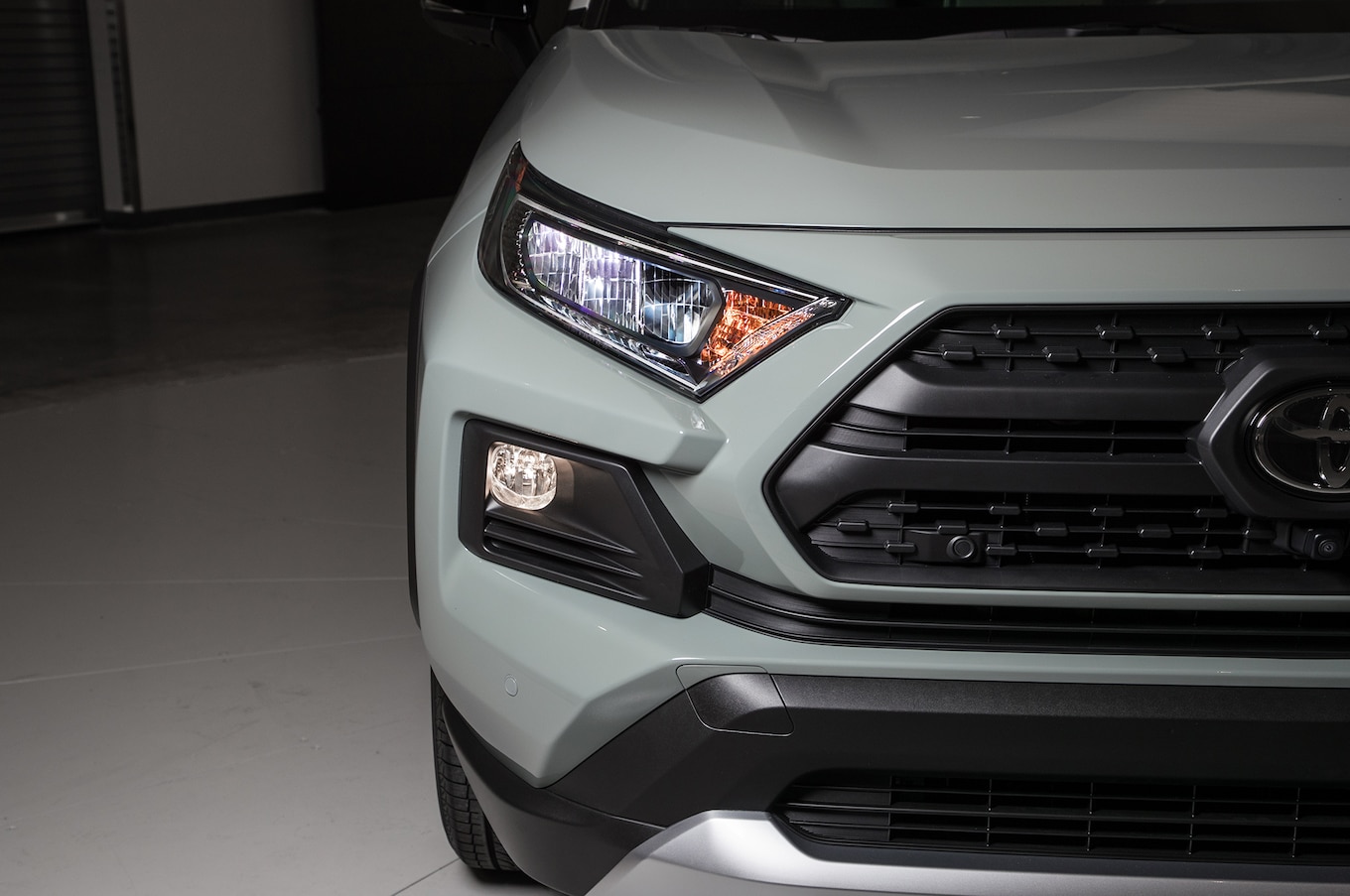 The fifth-gen RAV4 is a lot sportier and aggressive than the outgoing model. We get a new butch front end that looks like it drew most of its inspiration from the Toyota Tundra with a large imposing hexagonal front grille embossed with a large Toyota Logo, new sharp angular headlights with integrated daytime running lights are also present. Around the rear, we also get a new pair of rear taillights that are very Lexus like in their design, in addition to this there is new roof spoiler, a large rear bumper with black and silver contrasting trim pieces as well as a new dual exhaust setup. The new RAV4 looks like the sort of vehicle you would get if you combined the front end of a Toyota Tundra and the rear body shape of a Lexus LX SUV. Toyota said they would no longer produce boring looking cars and they seem to be living up to their promises.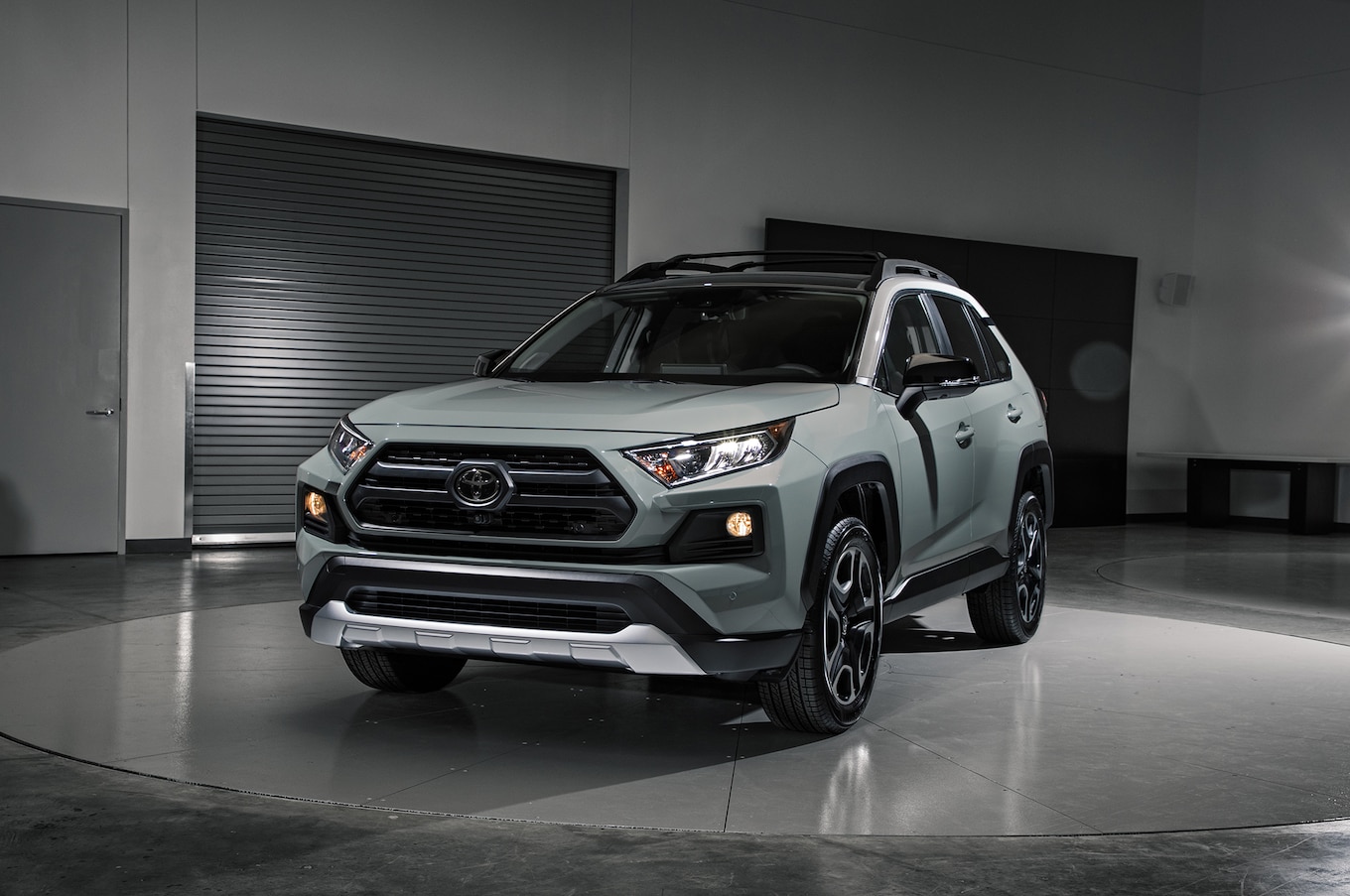 The new RAV4 is no longer based on Toyota's C-platform upon which cars like the C-HR and the Prius are based but instead; it is now based on the K-platform upon which the Camry is also based on. This adds 1.2 inches to the wheelbase, but because with the new model the wheels have been pushed to the corners it now measures in at a total of 2.6 inches shorter than the previous model. We're sure this new platform choice comes with a multitude of improvements but what we're most interested in is that now it can have 19-inch wheels from the factory on the top trim level. Under the hood we get a new 2.5 liter inline-4, and with the hybrid variant their is a brand new electric motors and CVT gearbox as well, power figures haven't been revealed yet but expect them to be around 203 hp and 184 lb-ft of torque for the non hybrid variant and 176 hp and 163 lb-ft for the Hybrid.
Moving to the interior a 7.0-inch infotainment screen comes as standard, but that can be upgraded to an 8.0 inch unit on the higher end variants, a wireless charging pad for your phone comes as standard in addition to 5 USB charging ports two in the rear and three in the front. Standard now is Apple CarPlay but no Android Auto support yet, strange how a Lamborghini Aventador has Android Auto as standard yet Toyota has still not managed to bring it to any of their cars due to a current feud with Google over third-party app sharing. The interior materials have also been updated with new soft-touch materials and surfaces that not only look slightly better but feel more premium. The RAV4 can be equipped with Toyota Safety Sense 2.0 that adds automatic emergency braking with nighttime pedestrian and daytime cyclist detection, plus lane-assist with Lane Tracing Assist, which keeps the vehicle centred as opposed to pinging from side to side. Another feature feeds information about signs, such as speed limits, to the driver display.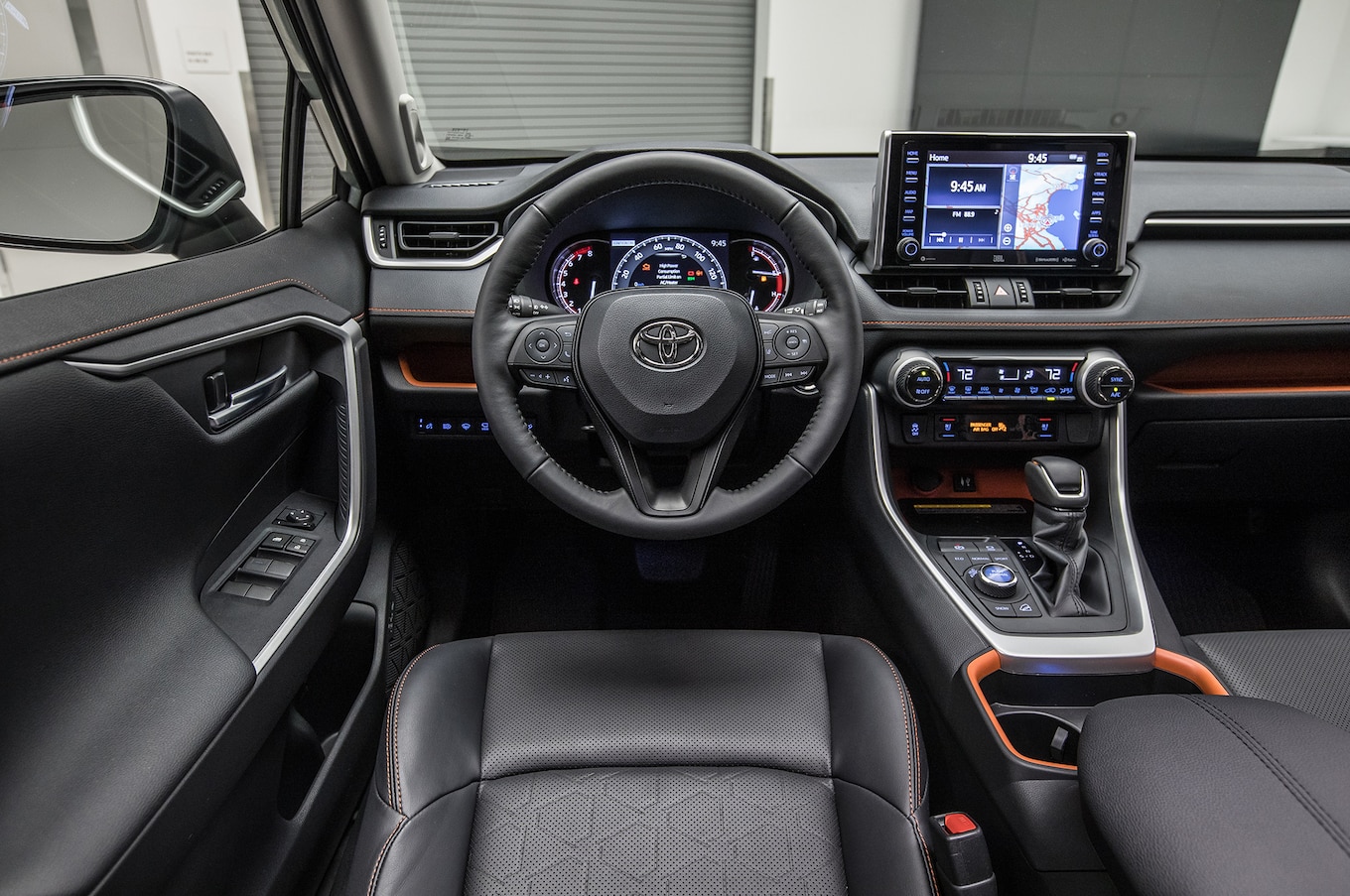 The RAV4 is expected to go on sale by the end of this year with an expected price tag of around US$25,500 (around PKR 3 million).