While the New York Auto Show may be a few months away, Toyota has taken to reveal the 2019 Toyota Corolla hatchback (America) a week before, and there are some pretty significant changes with this version that isn't just limited to a brand new design.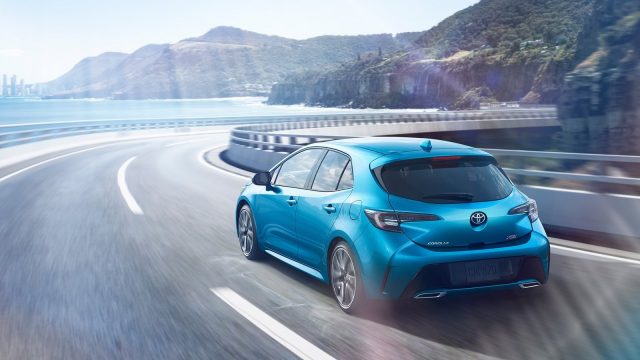 Starting off with the exterior, for the 2019 revision, we get a brand new design language that is much more aggressive than Toyota's of past. Toyota itself describes it as a "Shooting Robust" design language. In the front we get a new pair of sharp sleek headlights with an aggressive and sporty design with daytime running lights, a large front air intake that helps give the front fascia a meaner and more aggressive look; something that's not been done to appeal to millennials. Around the rear, the red taillights follow the same sporty design language as the headlights in front; with an equally aggressive rear bumper. If you didn't know that this was a standard Corolla, you'd be forgiven for thinking that it was actually a hot hatchback. You even get twin exhausts pipe that most probably are just there for show and serve no actual purpose to add a certain bit of the "X-factor" that we all look for in cars.
Under the hood, we also get a brand new four-cylinder with yet-to-be-disclosed horsepower. This lighter engine comes paired either with a  paddle-shifter CVT or a six-speed iMT (intelligent manual transmission ) that even has automatic rev-matching. Toyota Safety Sense 2.o (TSS 2.0) will come standard on the Corolla Hatchback, an active safety tech suite that comes with a pedestrian-detecting pre-collision system, Lane Departure Alert, and Lane Tracing Assist.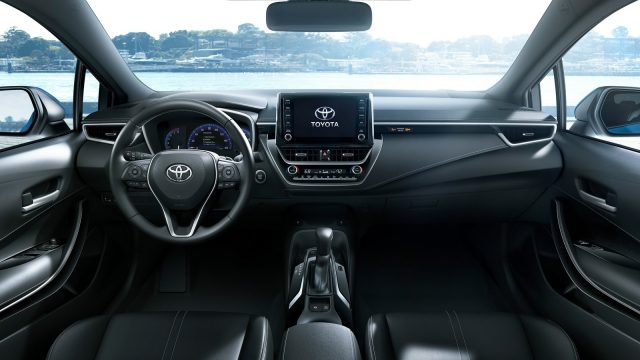 The interior also gets a bit of a redesign with an aggressive design language that matches the characteristics we see on the exterior. You get an 8.0-inch touchscreen that comes with Apple car play and Amazon Alexa integration as standard, the Entune 3.0 suite that can also give weather and traffic updates, and a generally more minimalist design approach as well this time around with fewer buttons and cleaner lines. The 2019 Toyota Corolla Hatchback is expected to be fully revealed at this year's New York Auto Show that is just under a week away. And by looking at this variant, we can get an idea of what to expect with the brand new generation Corolla that is expected to be released with the next 1-2 years in Pakistan.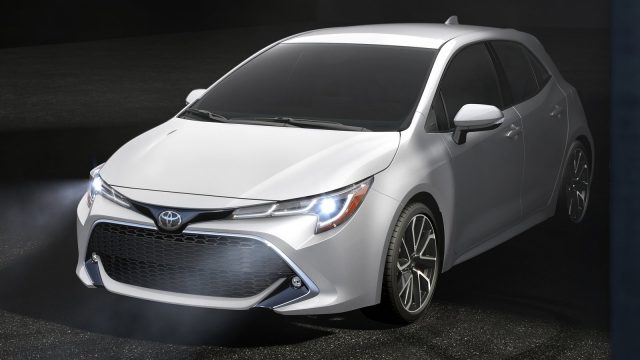 Check Out: Toyota Corolla 2019 in Pakistan