In terms of road infrastructure here in Pakistan, our country lacks behind by a huge margin. Our over-all road infrastructure is not well developed except a few roads, including Karakoram highway, Makran Highway, Motorways M1-M14 (not all are operational/completed) and many more. Motorways are one of the best roads in Pakistan linking multiple cities and provide safe and secure driving environment.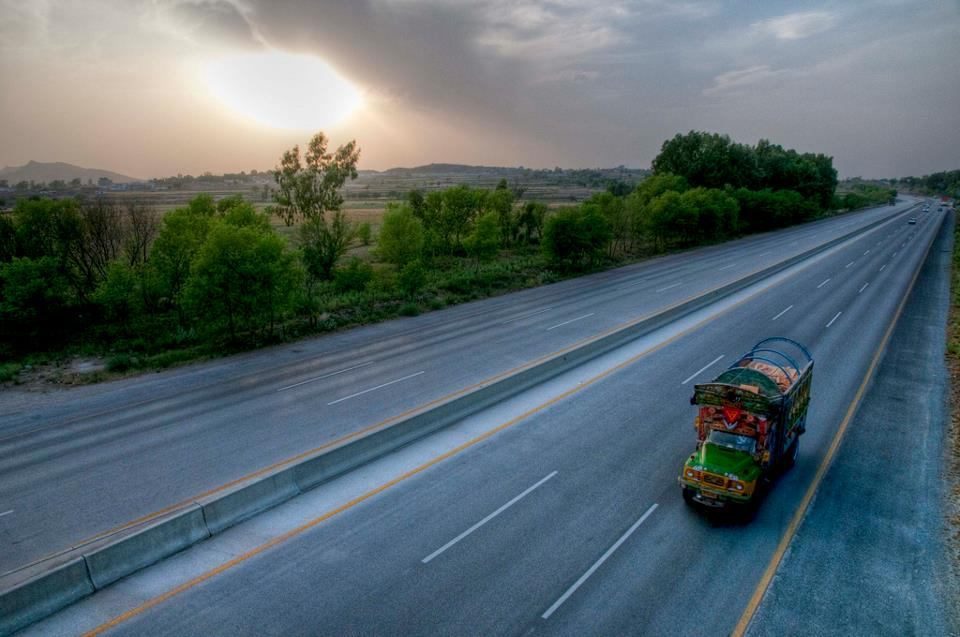 Over the past few years there have been many projects by the motorway authority to help facilitate people like E-Tag, speed cameras, proper motorway patrolling, separate motorway license, a radio channel, a 24/7 helpline and much more. Their latest project is the introduction of M-Tag.
Also Read: Bikers might be allowed to travel on motorways in near future
So, what is M-Tag?
Regular motorway users already know about E-Tag facility that provided ease to frequent users of motorways. Separate E-Tag lanes were introduced and an RFID sticker was issued which was detected at the toll booth and the lane was opened for the cars. Previously E-tag was controlled by Nadra.
Now, E-Tag has been discontinued and replaced by the new M-Tag and will now be compulsory for the entry of any commercial vehicle on the motorways effective from 31st March 2018. We reached out to FWO and M-Tag and we were told that for now this only applies to commercial vehicles but at the later stages, privately owned vehicles will also be asked to get the m-tags.
Like e-tag, m-tag is a pre-paid RFID chip that is read by the scanners installed at the toll booths. The scanner reads the balance you have loaded in your m-tag and the location of the entry, and when you take an exit, the scanner on that booth deducts the appropriate amount.