SUV's are on the exponential rise in terms of popularity, ten years ago manufacturers such as Lamborghini that you thought would sell their soul before making an SUV are now eager to get their models out onto the road to cash in on the boom. So naturally, with the market booming to such a degree there is a race on to see who can make the most expensive SUV on the planet. Companies like Range Rover and Rolls Royce can put their models to bed because that mantle was recently taken up by the Karlmann King. An SUV that comes in at an eye-watering price of US$ 1.9 million.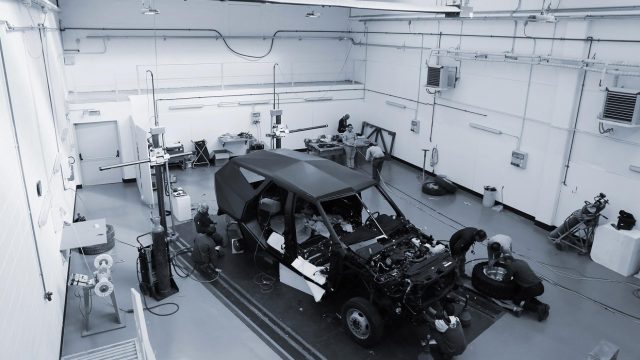 The Karlmann King is a 4.5 tonne SUV or 6.6 tonnes if you option the bulletproof exterior that was designed by a Chinese company called IAT and is manufactured in Europe by a team of extremely skilled engineers. The King is based on the underpinnings of a Ford F-550 truck, yes you read that right the most expensive SUV is based on a US-made commercial vehicle. Karlmann claims that around 1800 people were involved in the design of this beast that looks like it came straight out of Blade Runner movie. The company describe the King as "an unprecedented visual feast".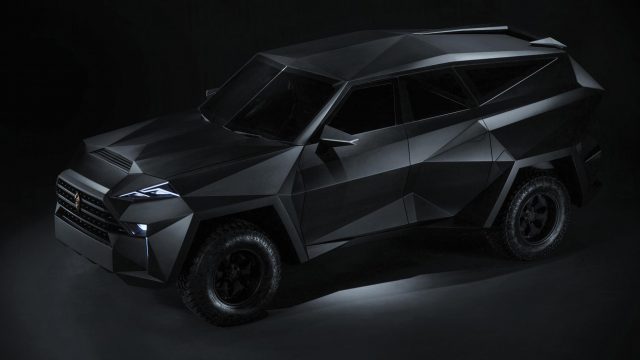 Pictured here is the most luxurious variant with just two rear seats that are the most opulent reclining leather chairs you've ever seen, and you can get them upholstered in a variety of colour finishes, along with high-quality leather and wood trim throughout the interior. If that wasn't enough, there's also ambient neon mood lighting and starlight headlining. Each seat has individual air conditioning; there's electric tables, a fridge, a coffee machine, satellite television, and a PlayStation 4.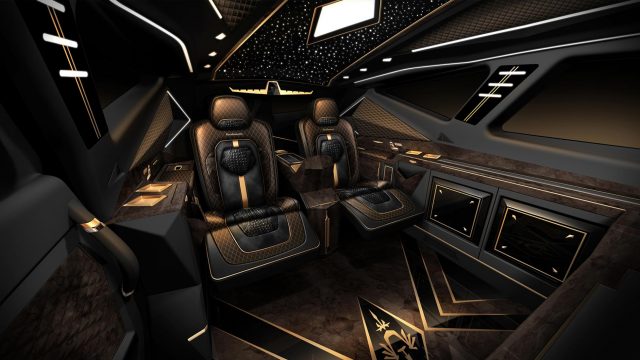 Under the hood of the king you find the same 6.8-litre Triton V10 petrol engine that is sourced from a Ford F-550, but instead of the 288bhp it produces in the F-550 it delivers 395hp in the King. This goes through a six-speed automatic that sends power to all four wheels. But despite this, the King is limited to the max speed of 87mph and expect 0-100kph to take more than 20 seconds. So far the powertrain seems to be the only major flaw in an otherwise perfect snob mobile for the 1%. Karlmann only plans to build around nine examples of the King.