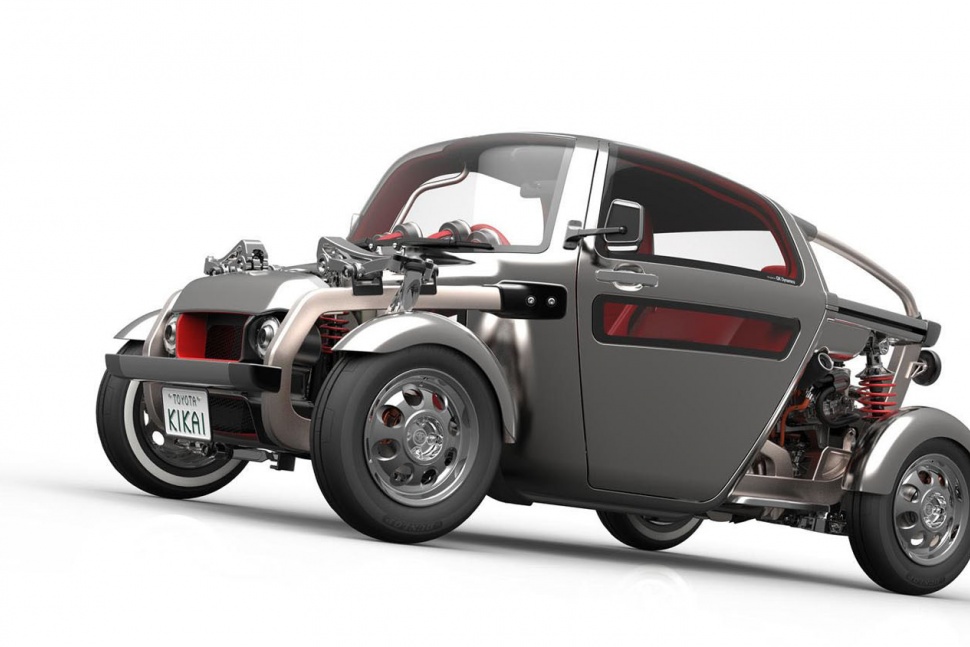 Toyota Unveils Bizarre Kikai Concept Car
It looks like car manufacturers are going to the 44th 2015 Tokyo Motor Show with their arsenal fully stacked. Japanese car manufacturers in particular have been constantly unveiling concept cars that are going to be showcased at the Tokyo Motor show and each one is instantly more bizarre and outlandish than the last one. Though Toyota's might have just trumped them all with their latest unveiling, the Kikai Concept car, which honestly looks like no car we've ever seen before. The general shape looks to be quite reminiscent to the shape found on dune buggy's but the rest of the design looks to be blend of retro styling coupled together with modern technology.
The Japanese word "Kikai"  means a lot of things in English. Words like chance, machine, opportunity, outrageous and bunch of other come up when you put it through Japanese to English translation. That should give you a hint of what the car is all about.
RELATED: Suzuki Concept Cars Ready For The 44th Tokyo Motor Show
The main goal of the Kikai is to bring out and showcase the aspects of a car which are usually hidden deep underneath the bodywork. Which is why on this concept car you can truly admire the engineering that goes into a car as everything from the engine to the exhaust pipes, fuel tank and suspension setup are on display outside the car.
"It takes the machinery, normally hidden beneath the body, and makes an open display of its beauty" said Toyota
The interior of the Kakai is also just as interesting as the exterior. It features a triangular three seat arrangement with the driver sitting upfront and center exactly like you would find in a Mclaren F1.  Four separate freestanding gauges sprout out of the virtually buttomless dashboard that replace the usual instrument cluster found on most cars. The interior may take a simplistic approach but there's no denying that it's astonishingly good looking as well.
Also Read: Honda Is Bringing Three Different Concept Bikes At The Tokyo Motor Show
Toyota has not yet revealed what is going to power this quirky little concept car. Rumors says that it will be powered by a gasoline-electric hybrid drivetrain that's built around a four-cylinder engine located right behind the passenger's compartment.
The Kikai will almost certainly never see the daylight of production but the fact that Toyota went through the trouble of developing it just for the sake of showing off the truly complex engineering that goes into every car is something all petrolheads can admire.