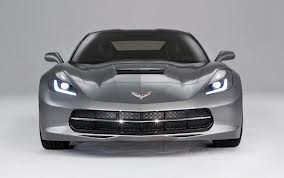 2014 Chevrolet Corvette revealed – the Stingray is back
We have always loved Corvette, because of how simple they are made. Some plastic, metal and a engine mated with a manual gearbox which then powers the rear wheels. This is how a Corvette operates and to beat the likes computer heroics, like GT-R, Porsche, Ferrari, etc etc, you'd have to learn how to drive in order to do that. The car itself have the necessary engineering to beat them but only if you, yourself want to. No computer would come to your aid.
With such go-kart like engineering, and being America's favorite sports car, naturally, the world was waiting like impatiently and many leaks and renderings popped out on the internet. Now though, the real thing has been revealed at the Detroit Auto Show.
450 horsepower comes from the all new 6.2-liter Gen V LT1 V8 which is mated with an all new 7-forward speed manual gearbox and a 6-speed automatic is there too.