This time, we have something different for our readers. We have compiled a list of odd cars in Pakistan which are slightly rare but a good package overall. And by odd, I mean out of market cars; basically the opposite of mass-market cars like Corolla and City. For the people who are after a used car under a limited budget, and like to have something different than the rest of the crowd, they would want to have a look at this list before you make the final decision.
Also Read: 7 hatchbacks under 7 lakh on PakWheels
Nissan Sunny is considered as the entry level sedan from around the world with a starting price of 12-14 lakh depending on the market. Unfortunately, it's not officially available in Pakistan anymore. Fortunately, many old models are still seen on roads today, which you might want to consider buying. It was available in both the EX 1.3 as well as the EX Saloon 1.6 variants. Prices range from 8 to 10 lakh for the model year 2006 and above for the both 1.3L EX Saloon and EX Saloon 1.6. If you are not willing to spend that much money then there are also cheaper Sunny cars abundantly available in this category that are either the 1990 model or the 2000 model. The post-2000 EX Saloon Sunny cars are relatively less in number. The ones you manage to find can cost around 6.5 lakh, which is a good deal for an imported 1300cc car. Nissan Sunny is quite spacious and has a decent sized boot. The feature list is also very good for the price as it comes with power steering, power locks, and power windows. The 1.3L unit in this car is said to return a fuel average of around 14-15km/l. So you can have some decent long journies in this car. Keep in mind that the parts availability is low, which is the only considerable downside of buying this car.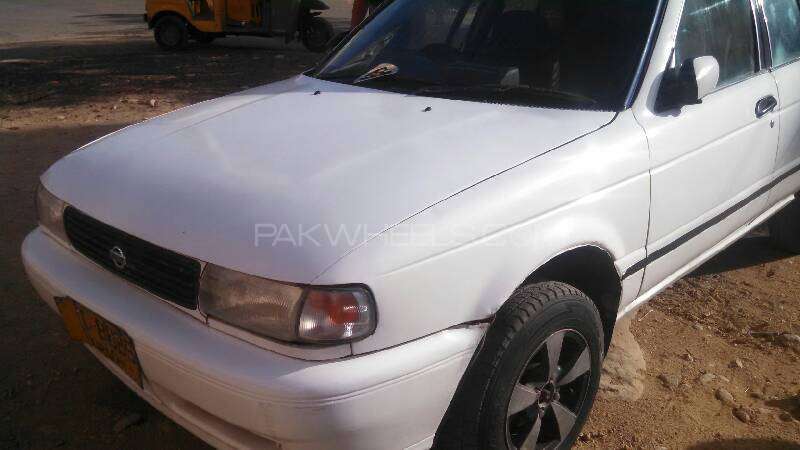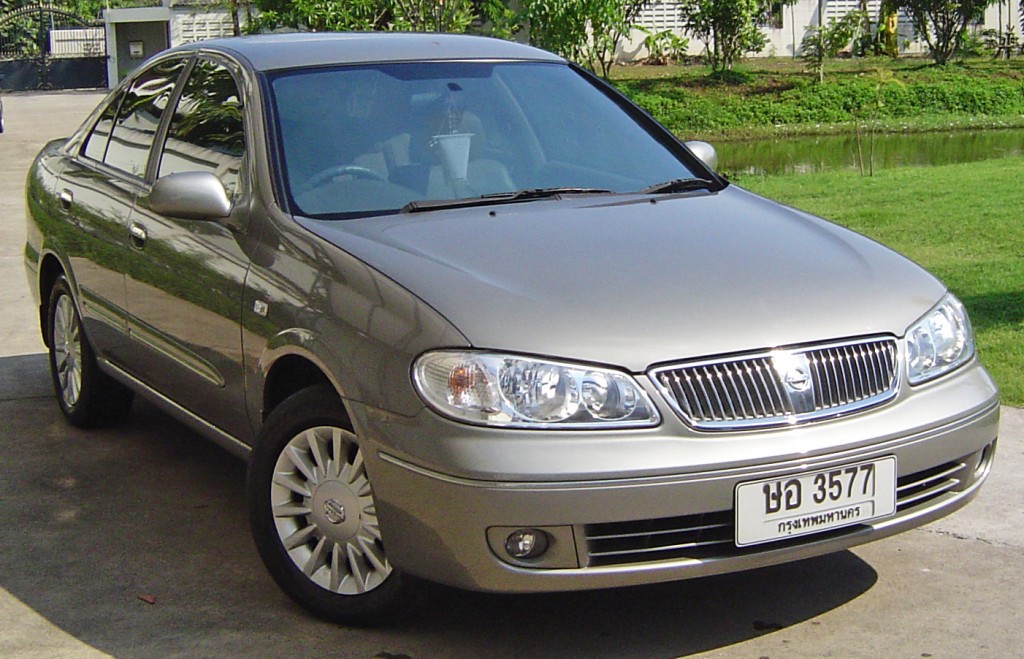 Mainly known as Kia Shuma, Dewan Farooque Motors launched this car as Kia Spectra in 2001. The Dewan Group wanted to penetrate into the Pakistani sedan market with the help of this car, however, it didn't go exactly as planned because soon the company defaulted. There were very few customers for this car, and the company also didn't manage to deliver booked units in time. Fortunately, that is all past, and few used Kia Spectras are up for sale at prices as low as 3 Lakh. The car was only available with a 1.5-liter engine, and Kia along with Hyundai was the first to launch a car with a factory-fitted CNG kit at the time. The 1500cc engine made 86 horsepower. The car had a fairly modern design relative to its time of launch. You can easily buy a decent looking used Kia Spectra from anywhere between 4 to 6 lakh. Despite being discontinued, parts are not hard to find.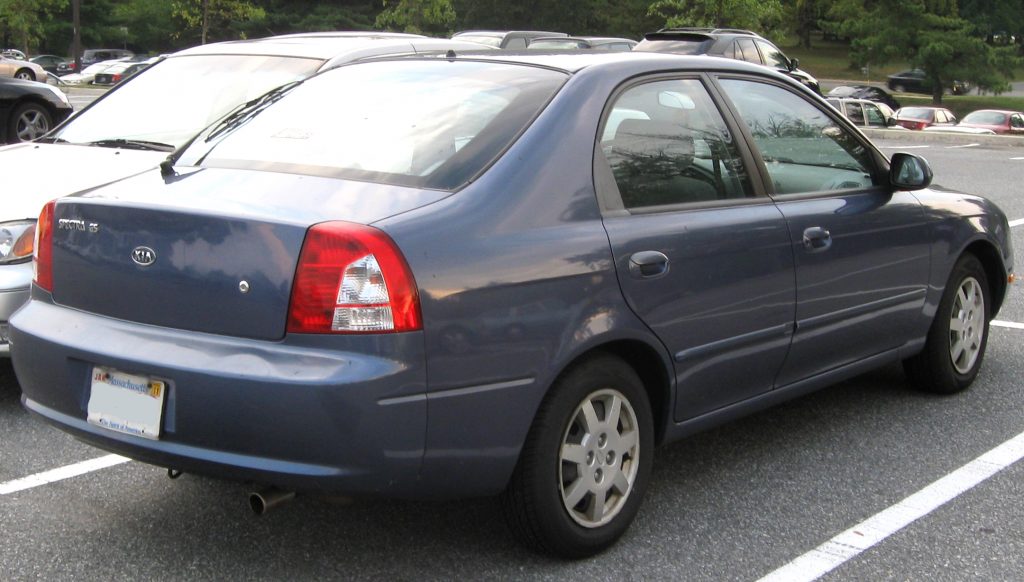 Suzuki Liana failed miserably during its production in Pakistan, but that doesn't mean it was necessarily a bad car at all. And if you have followed my previous blogs then by now you might already know that it's personally my favorite due to the recent price drop. You can get some epic deals on Suzuki Liana. If you are looking for budget sedans and don't want to spend too much but still want something good, then this is the right car. Also known as the Suzuki Aerio in other markets, Liana was the direct competitor to the Honda City and Corolla Gli/Xli. It had a 1300cc (1330cc for later models) and a 1600cc with both manual or automatic transmission. Suzuki Pakistan also offered Liana in some variants including RXi, LXi, Eminent and Sports edition. You can easily buy a Liana RXi/LXi today for as low as 5 lakh, which has power steering, power windows, and ABS too. But spend 6.5-7 lakh rupees, and you will have mint condition top of the line car (Liana Eminent) with features like reverse camera, Infotainment system, ABS, and power steering. Some units also come with a factory fitted CNG kit which was quite advanced for its time.
RELATED: Suzuki Mehran for Sale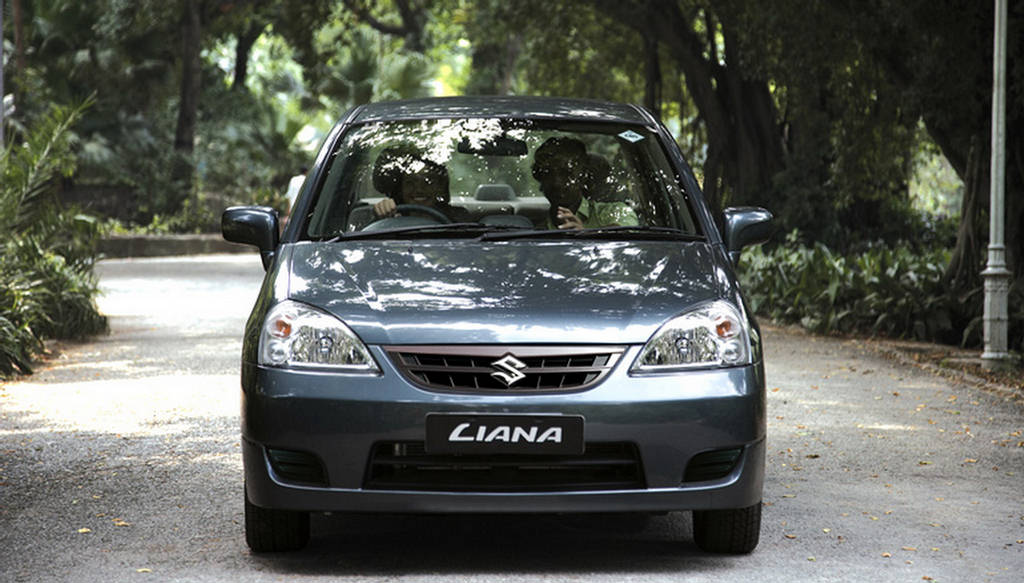 Though Belta has been discontinued for the Japanese market and Toyota has replaced it with a 1.33L Toyota Axio for nearly the same price. It's still being sold as Toyota Vios in various other markets including Indonesia and Thailand. Belta is designed for the people who like the Vitz but don't want a hatchback. So this is what Toyota did and gave Toyota Vitz a boot and named it Belta. The car gained huge popularity in Pakistan due to its spacious interior, low running cost and most important of all a low price. This makes it a perfect choice for families for long drives and day to day use. Belta mainly has two engine options; one is a 1.0L which is same as the one used in Vitz, while the other is a 1.3L unit, which I suggest you should buy. Since the car has a relatively big body, the 1.0L is underpowered, and with five people onboard the cars can struggle even on straight roads so do keep that in mind before buying. You can easily buy the 1.3L unit around PKR 10 lakh.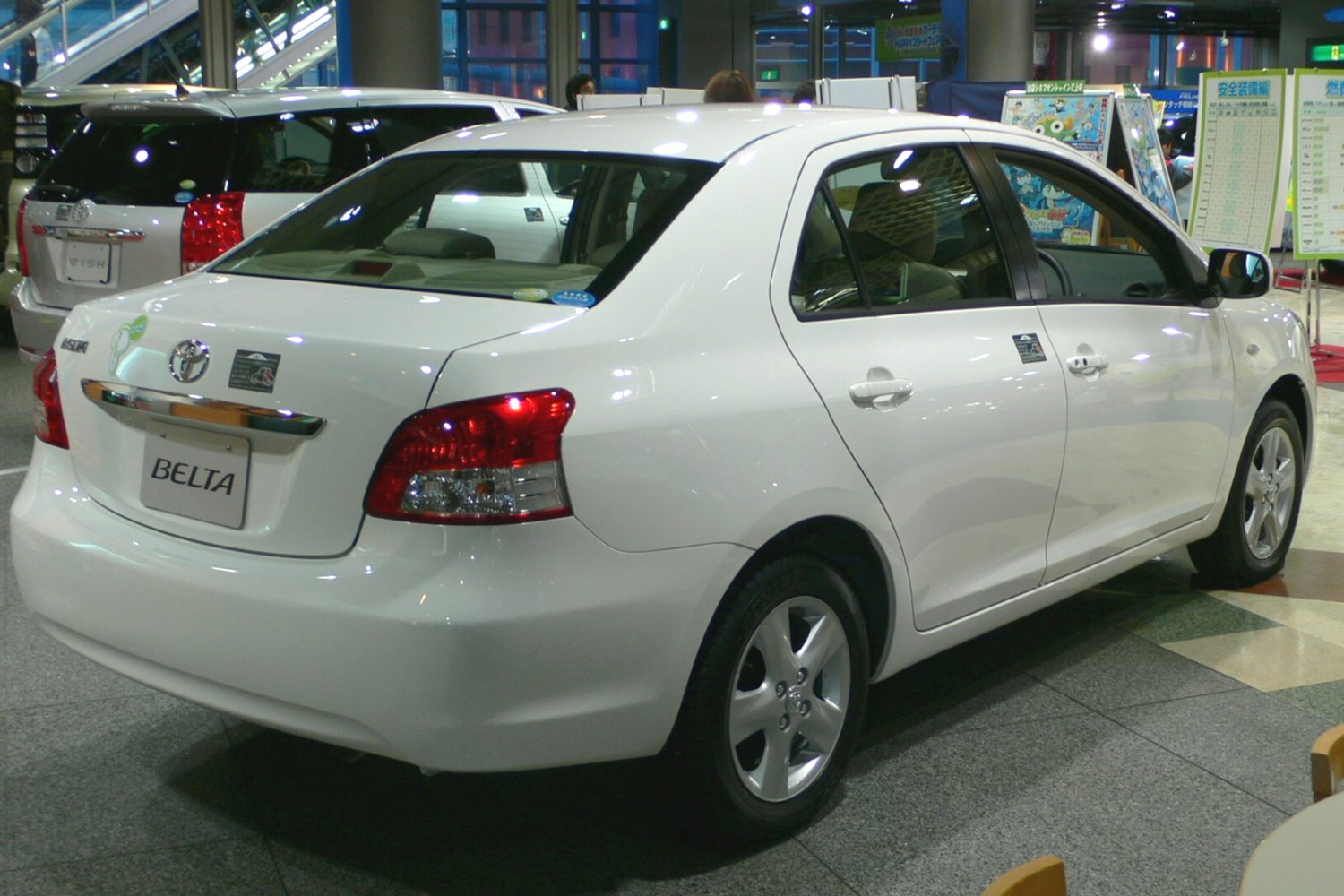 When I say Lancer, don't mistake it for the performance-oriented Lancer Evo. The one I am talking about is the more economical and budget-friendly version and gained a huge popularity in Pakistan. This car was launched back in 2005 and is in great demand from car buyers looking for a sleek and powerful car. Unlike the Kia Spectra, the Mitsubishi Lancer is available in a much more sensible engine configuration.  Those sensible engine options are a 1.3L unit or a 1.6L unit. There are multiple variants in this car such as a GLX 1.3L manual, GLX 1.3L Automatic, GLX 1.6 Manual and GLX 1.6 Auto and GLX SR. In older models, you can easily find the 1500cc engine as well. It makes sense since anyone looking for good fuel economy figures will want the 1300cc engine while the rest will go with the 1500cc engine. With that aside, Lancer was also a fully loaded car considering its era with features such as power windows, power mirrors, ABS, power steering. It can easily carry 5 people despite its sleek body design. Expect to pay PKR 7-9 lakhs for a Lancer.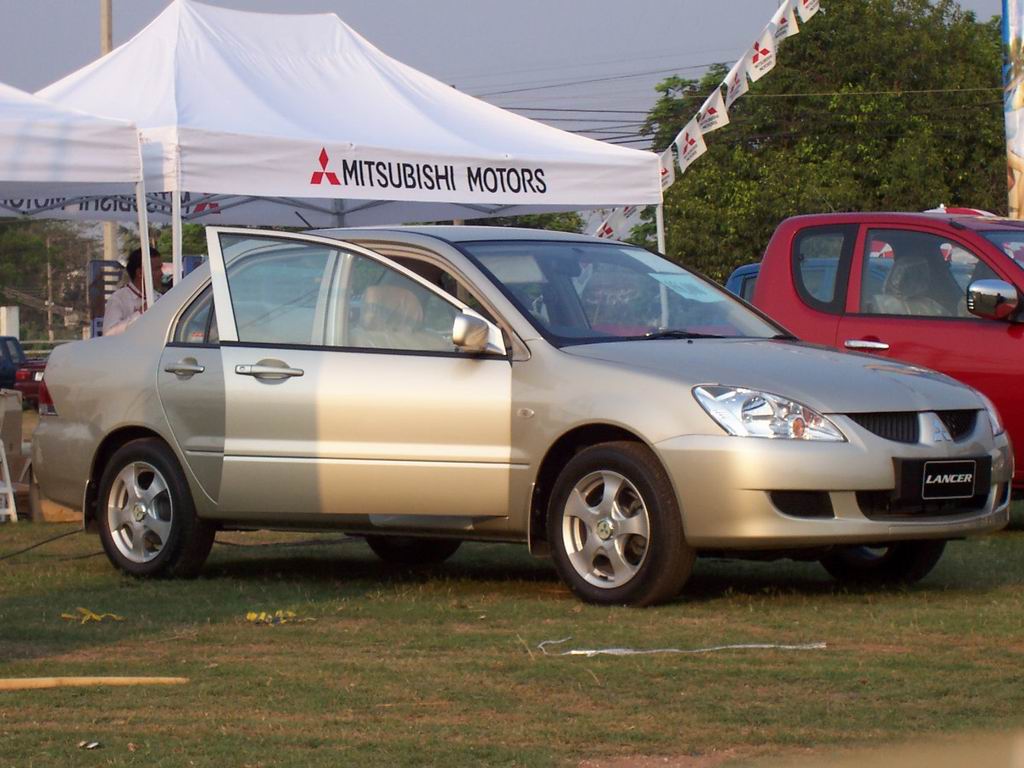 Nissan Note is a Mini MPV from Japan which started its life back in 2004. The Note is spacious, feature packed and adequately a powered family MPV. Speaking of power, Nissan mainly comes in Pakistan with a 1.5L engine capable of 109HP, which is 2 horsepower more than its primary competition the Toyota Fielder X in Pakistan. Also, the car is more spacious than most of its rivals and the boot is large enough to easily accommodate luggage of a family of 5 people. Since these cars don't cost much so you can use them for your family trips very often. Expect to pay 9.5-10 lakhs for a decent unit.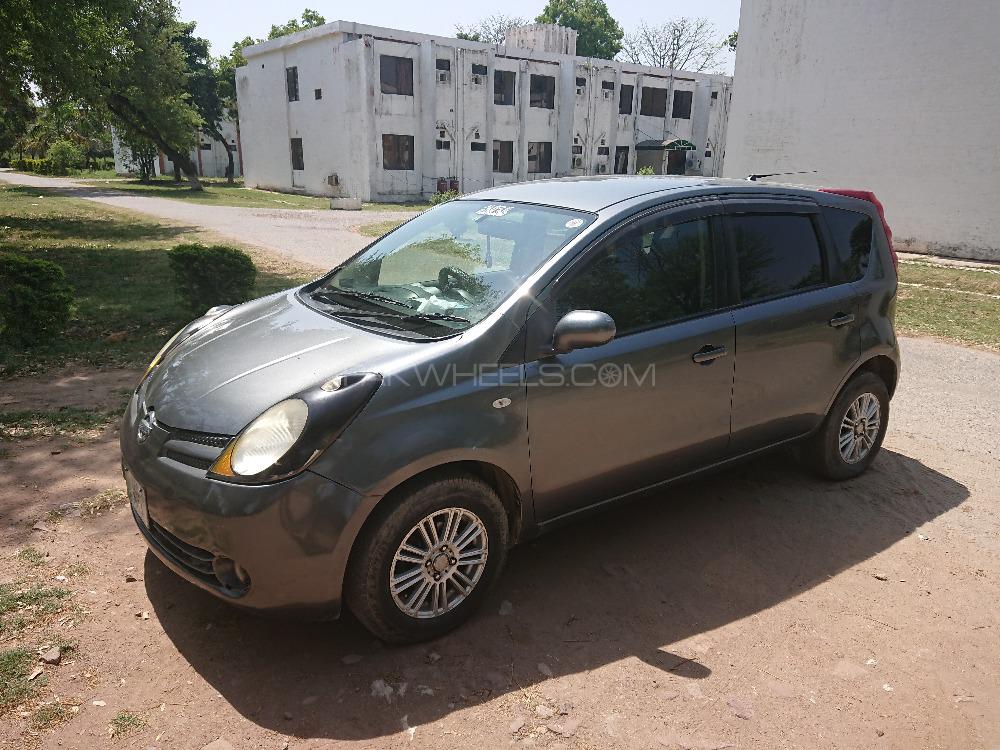 Accord CF3 is the sixth generation of Honda Accord and its a pretty decent looking car for its era. Manufactured from 1997 to 2002 mainly in the US, Europe, Japan, and China, only a handful of these Japanese units made it to Pakistan and are now being sold at a very reasonable price from around 7 to 10 lakh, depending on the condition and registration number. Personally, I love this car, and the design appears very appealing at first glance. It has slim headlights and tail lights that give this accord a very distinctive look from Accords of today. The variants you can buy include a 1800cc version or a 2000cc version both with an automatic. While there was also a 2.4L engine, but sadly not many of these were imported. Even the 1.8L and 2.0L are quite rare in Pakistan. Now since its a rare car then you would have to face a couple of problems of parts availability because in case you run into a big problem you would have to get them shipped from another country (extreme cases). But these cars are already very reliable so don't expect too much of a problem. If you can easily get over the small problems like these then what you have is a very stylish car which can easily carry five passengers. It also posses an absolutely massive trunk for luggage. Even the base 1.8L engine has 139HP which is another plus point for the CF3.