During the mid of November in 2017, Lamborghini decided to give an ultra-limited edition of the Lamborghini Huracan to none other than Pope Francis. The supercar was offered to the pope during a ceremony at the Vatican which was attended by company executives.
RELATED: Pope gets a brand new Lamborghini Huracan
Soon after, the Catholic News Agency reported that the Huracan gifted to the Pope by Lamborghini was the seventh version of the model; it was the base-tier version. It was also reported that the supercar would be auctioned at RM Sotheby's on 12th of May, 2018. According to the orders from the Holy See, the proceeds of the auction were to be distributed to three major charitable causes: helping victims of human trafficking, restoring destroyed villages on the Nineveh Plain in Iraq, and encouraging missionary work in Africa.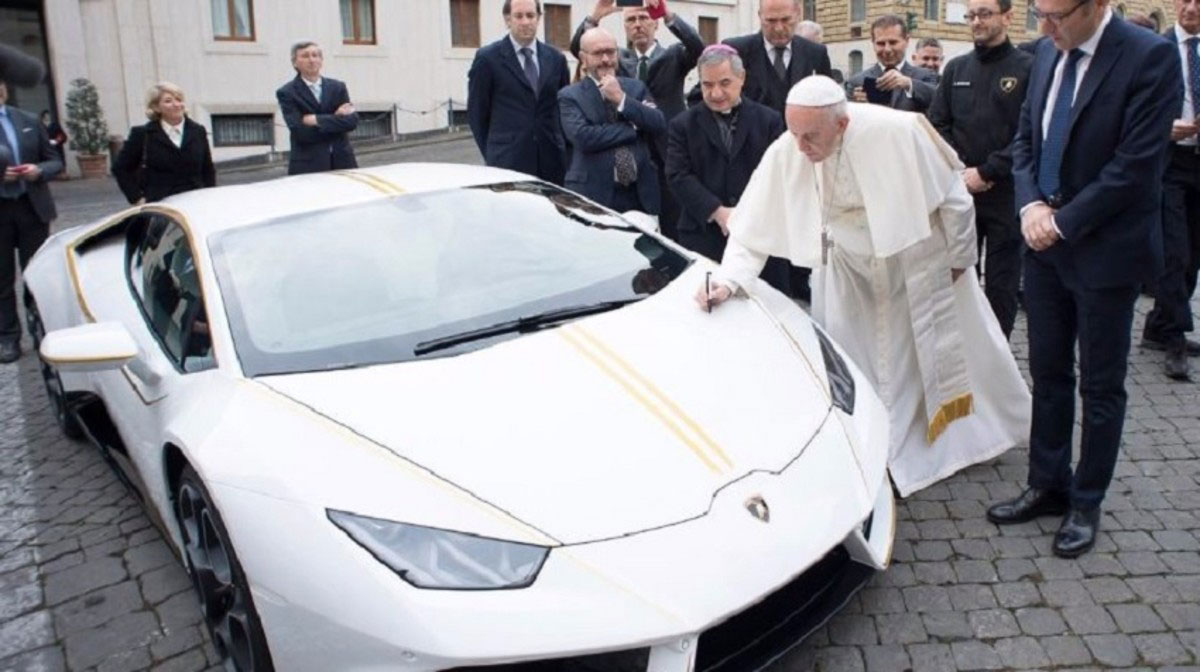 The successor to the Gallardo was done in Monocerus white with Tiberio yellow stripes on key areas signifying the unique owner of this RWD Lamborghini Huracan. The supercar was blessed and autographed by the pontiff; Lamborghini's Chairman and CEO Stefano Domenicali, along with a few board members and two employees who had worked on the car were present.
Sure enough, the white and golden Lamborghini Huracan was sold in an auction held at RM Sotheby's this past week. The auction of the entry-level but unique Huracan held at RM Sotheby's raised 715,000 Euros. Based on the current exchange rates, the amount is equivalent to approximately $857,000.
When you consider it, $850,000 is a huge and unnecessary price for an entry-level Lamborghini Huracan which costs no more than about $200,000. But then again, we also have to take into account the fact that not all Lamborghini Huracan cars come with such a prestigious previous owner. Another significant point to keep in mind is the fact that this Lamborghini Huracan was being sold solely to financially support some of the major charitable causes in the eyes of the Pope and the Holy See.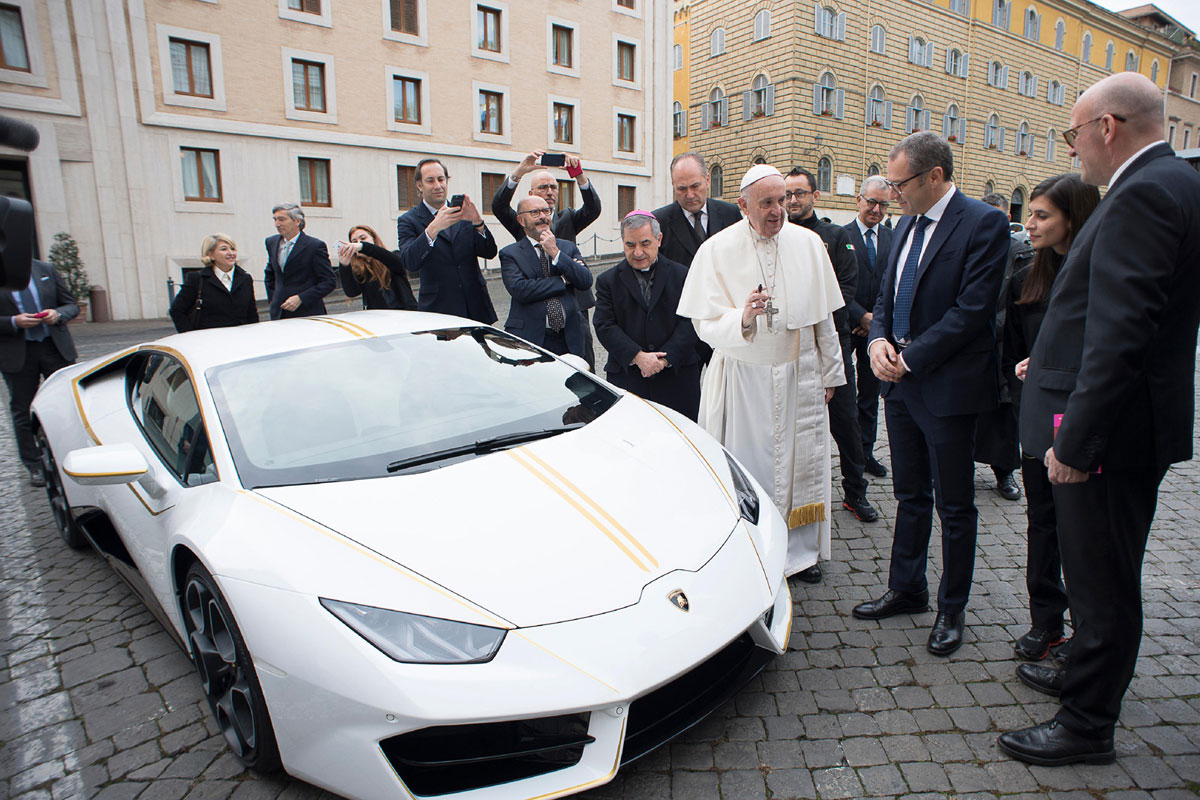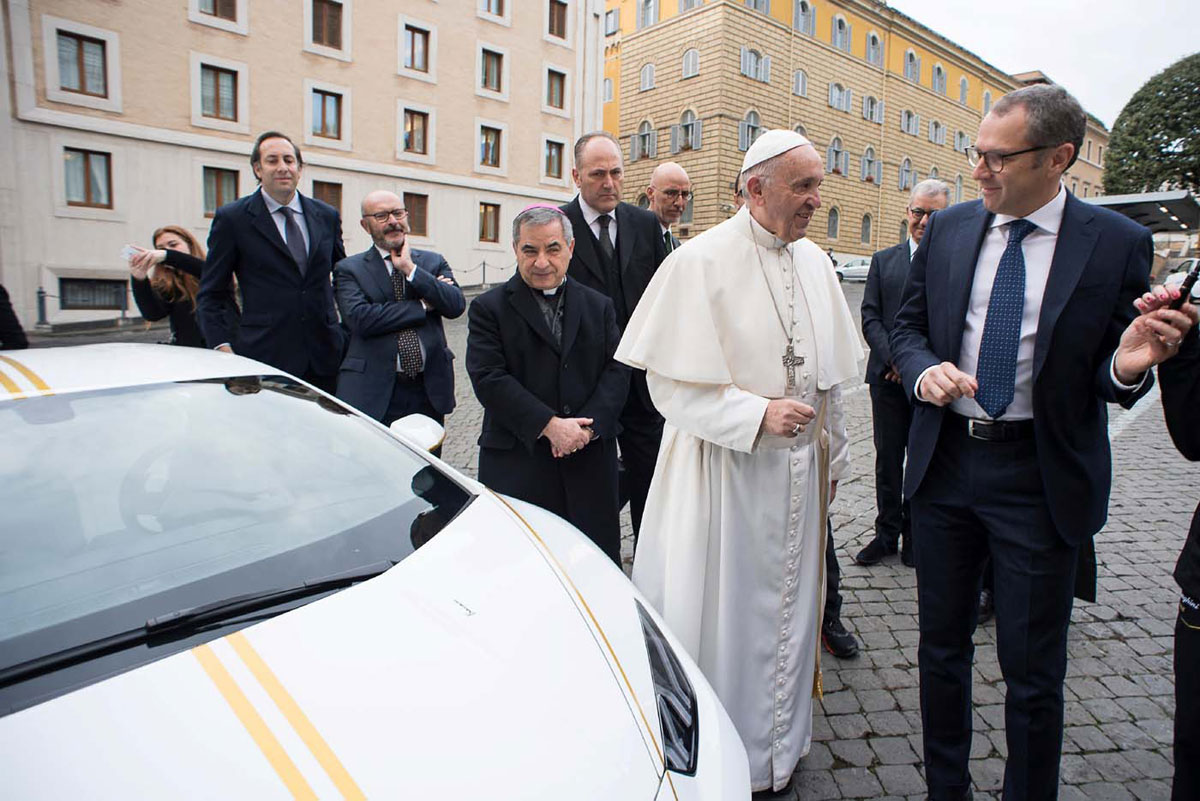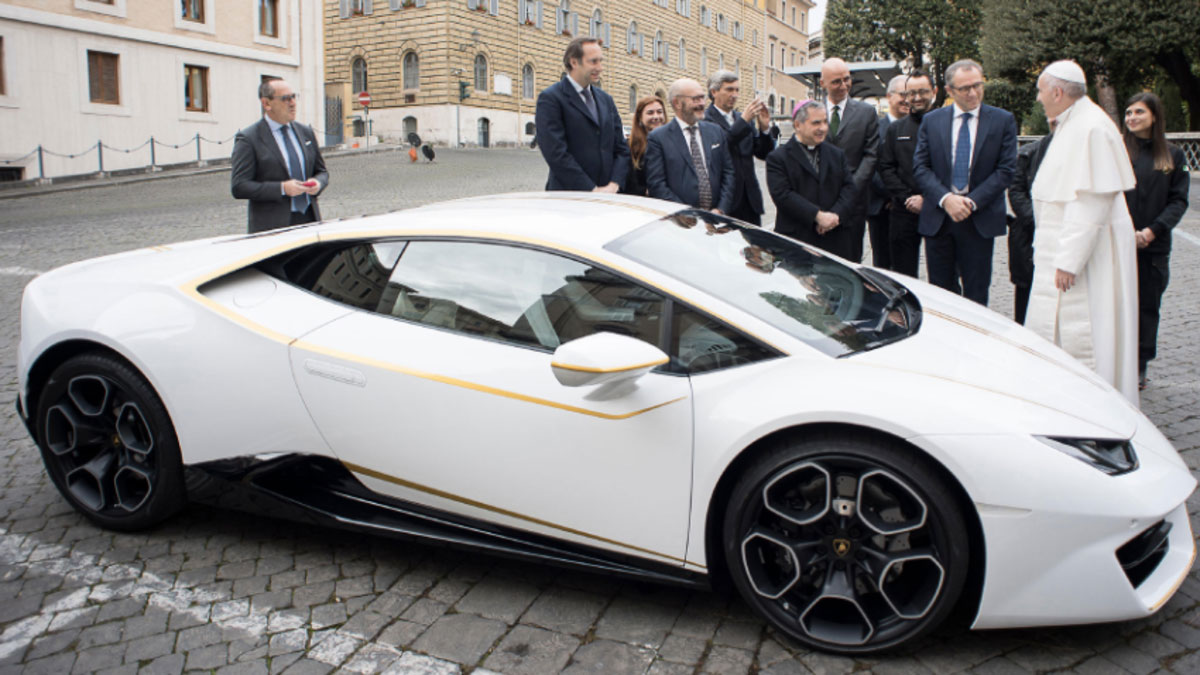 $850,000 is a pretty huge amount, and even if divided equally, this amount will surely make a very sizeable difference in the above mentioned three charitable causes. Not every day does a Lamborghini Huracan get gifted, not every day does a $200,000 sell for $850,000 and not every day does $850,000 get donated to charity.
Moreover, during his visit to the USA, Pope had been driven around in Fiat 500L, which was later sold at an auction for $82,000. Its official price at that time was mere $21,000.