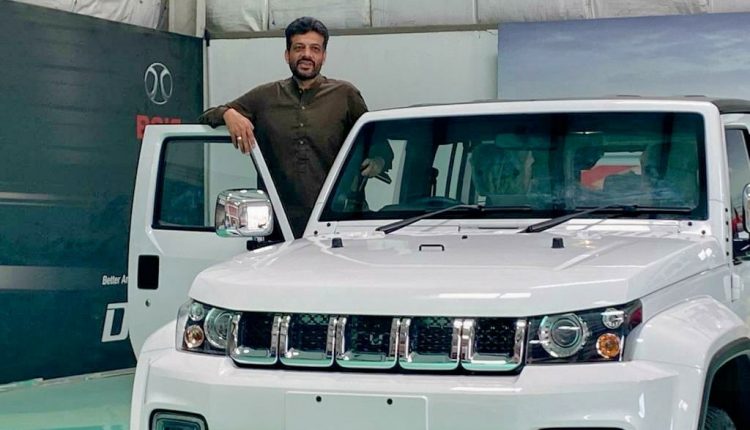 BAIC BJ40 Plus (Local Copy of Jeep Wrangler) Is Here!
It has become old news that Sazgar Engineering has partnered with China's car brand BAIC to bring their cars to Pakistan. The latest news is that one of the BAIC cars, BAIC BJ40 Plus, is finally here. Sazgar has locally assembled the first CKD unit of this off-roader jeep and displayed it in an event. Rumour has it that the commercial mass production of this BAIC jeep will start by October. 
BAIC has taken inspiration from Jeep Wrangler, a world-famous off-road vehicle. Styling-wise, BAIC BJ40 Plus is a complete copy of Wrangler. Inside, things look a lot more modern and comfortable. Here's more on BAIC BJ40 Plus, the king of off-road vehicles in Pakistan.
Engine
BAIC BJ40 Plus comes in both diesel and petrol engines. Both are 2.0L turbo engines that produce 218 hp and 270 Nm of torque. The petrol engine is mated with a 6-speed automatic Sazgar plans to release the petrol version first and then introduce the diesel one in the second phase of the car's launch.
Drive
This jeep offers an equally smooth and comfortable drive experience as any SUV in Pakistan, if not better.
Exterior
The front of this SUV looks very chic, especially the fog lamps. You can remove its doors, roof, and fold windscreen, just like a Wrangler. From the back, the roofless look of this car is quite aggressive. The brake lights at the rear also have a unique and rather stunning look. This off-roader is perfect for people who like to hunt.
Interior
The modern and tech-savvy interior of the BJ40 Plus is its best selling point. BAIC has engineered this car with the exterior of a rugged off-roader jeep and the interior of a super comfortable SUV. 
The instrument cluster has a very modern look and comes with two themes. There is 11-inch infotainment floating touchscreen that can also be operated with the central console. All five passengers can adjust the reclining seats to their comfort, sit back in the car, and enjoy a cozy ride. There is ample space in the back for luggage storage.
First Look Review