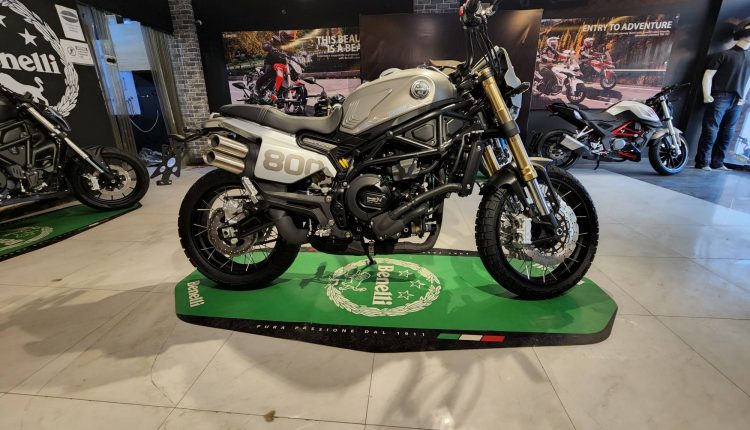 Benelli Leoncino 800 – The First Walkaround
Today we are here with review of the all-new Benelli Leoncino 800. This review talked about the variants, price, warranty, specs, and features. 
Variants
The new Benelli Leoncino 800 comes in two variants, and Pakistan is the only Asian country where the Benelli Leoncino 800 Trail variant has been introduced. Pertinently, it is the only bike in the 800cc segment made by Benelli.
Colors
It comes in three colors – grey, forest green, and brown. However, in Pakistan, only grey and forest green are available.
Engine
The Benelli Leoncino is equipped with a 752cc dual cylinder DOHC engine. Its DOHC engine is Euro V compliant and performs better than the SOHC engine. Its exhaust comes with EFI technology and oxygen sensors which further improve the engine's performance.
Tyres
The Leoncino 800 comes with unique tires specially made for trail biking. These high-quality tires have been manufactured by Pirelli and are great for off-roading. The front tire measures 120*70, and the rear tire measures 170*60. Meanwhile, both front and rear wheels are spoke wheels which are more durable than alloy wheels and improve the off-roading experience.
Fuel Capacity and Braking System
The bike comes with a fuel capacity of 15 liters. It is equipped with dual-channel ABS technology with a 4 piston and dual disc brake system in the front and a single-piston, single brake system in the rear. 
Features
The Leoncino 800 comes with a uniquely shaped key that introduces you to a modern and huge-sized instrument display. The fully digital TFT instrument cluster gives the bike a premium look. It shows all the necessary information, including the speedometer, gear indicator, heat gauge, clock, fuel gauge, RP meter engine light, and fuel light. The display also allows you to choose a theme of your choice.
The bike handles are adorned with the ignition button, display navigation buttons, beam adjustment buttons, dimmer button, hazard switch, and two extra buttons where you can add accessories of your own choice.
Moreover, the seat is comfortable and welcoming, designed specifically for rough and long offroading experiences.
Price and Warranty
You can buy this Benelli Leoncino 800 for PKR 2,550,000 on booking and PKR 2,600,000 on a cash basis. Furthermore, it comes with a warranty of 1 year or 12,000 km, whichever comes first.
The Benelli Leoncino 800 is a premium line of bikes by Benelli, which is evident from this bike's features.
Watch Video