How many times do we see young men misbehaving on Pakistani roads on their striped and modified bikes? Endangering not only themselves, but general populace as well. Since today is 6th of September (Defence Day of Pakistan), I thought to write something on this issue. Because this disregard of traffic rules has started to occur on every other public holiday (14th August, Eid's etc.). And each year, despite strong efforts of law enforcement agencies, this trend has kept increasing, which begets the question on this attitude.
I believe the problem lies with the lack of facilities, which should be aimed to cater to the automotive and racing spirits of the country's youth. Because after all, Pakistan's youth formulates a very big chunk of the country's population and the thrill of speed will always remain a very attractive avenue.
So being an automotive enthusiast, I decided to pen some of my personal findings when it comes to modifying a motorbike, followed by my own opinions on this situation.
So without further ado, let's go ahead and have a look at what these modifications actually are.
Modifications: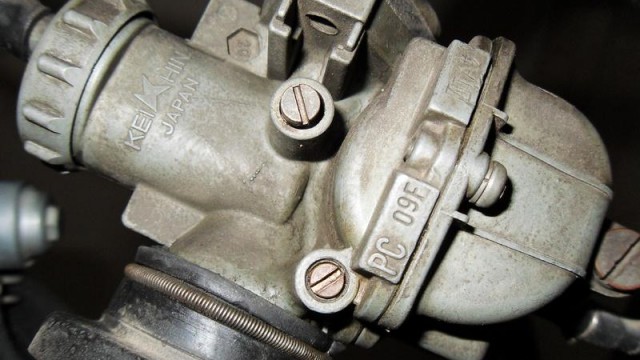 The most basic modification people usually do to keep their bikes stock is to just increase the flow of petrol from their stock carburetor.
From here on, the modification in the bike's gets a little too spare-part friendly, because most of these modifications end up in changing a lot of parts.
The basic checklist includes:
Increasing the piston size
Adding a bigger carburetor
Adding a bigger exhaust
But, on my visit to McLeod Road (Lahore) and after questioning several motorbike mechanics, I found out that to ensure high performance at all speeds, one has to go for engine modifications, which means:
A bigger block [124 in CD70's Case]
A bigger engine weight
A bigger cylinder
A bigger engine Head
A bigger piston (124/150/200/250)
Changing the gear set (to accommodate bigger engine)
A bigger carburetor
Changing the Sprockets (Front & Back)
And if you are willing to drain more cash, you can change these parts too: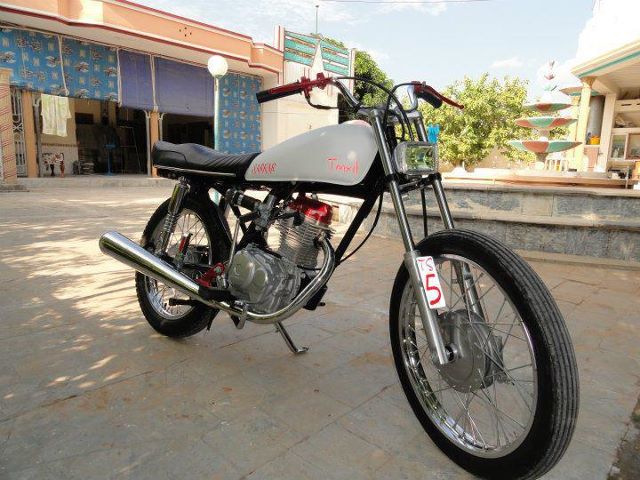 With every modification to the engine, the labor and overall cost increases. And this cost is without any inclusion of body work (or lack thereof)
Opinion:
I believe that indulging in the modifications of motorbikes or any other automobiles is beneficial and a productive activity, because it requires ingenuity and creativity to come up with a working model. The problem lies with the lack of any notable facility, where Pakistanis can employ these crafts.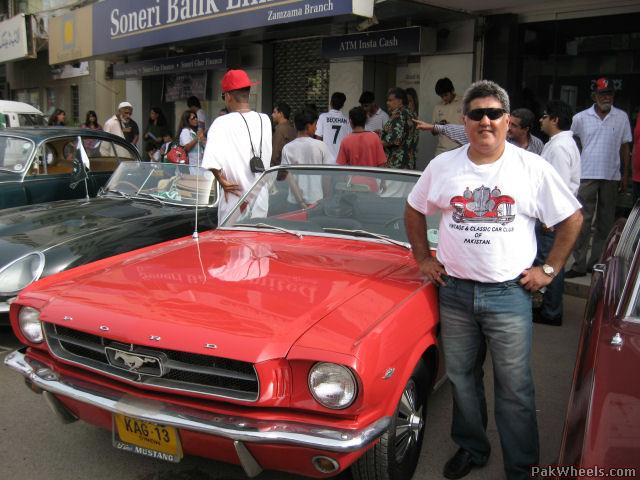 While talking lately to PakWheels.com on the future of auto-enthusiasts in Pakistan; Mr. Mohsin Ikram, President and the founder of VCCCP (Vintage and Classic Car Club of Pakistan) said:
"Pakistan has a lot of potential, which is primarily due to two reasons. #1 is due to the country's youth formulating a huge chunk of Pakistani population, and the second is the level of interest. Furthermore, there is also the issue of land, as we are aware of the fact that land is very expensive. So I believe, if the Government doesn't support this activity then there is little possibility of it ever being successful. And then there is the fact that people have been organizing auto-shows without putting a lot of money. So yes, people are putting in a lot of efforts and InshAllah, it will yield something positive"
The lack of any support from the Govt. to properly channelize this avenue is a little heart breaking. Because each year hundreds of people die or get injured due to this carelessness. I am not fully blaming the Govt. neither am I fully supporting this "Modify More and Drive Reckless" mentality. I am just an auto-enthusiast, who wants to see this sport (Racing) thriving in Pakistan legally and safely.
What do you think should be done, in order to spread the awareness of safe pursuit for any automobile related activity?