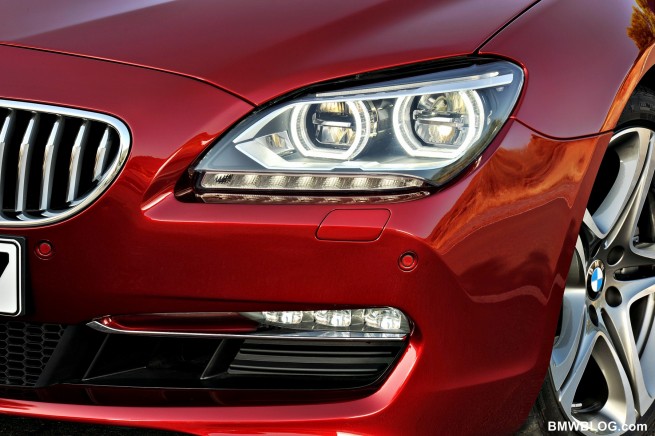 BMW's interesting innovations in vehicle lights is very appropriate for Pakistani ergonomics
Audi is no doubt the market leader in LED headlights, which is the future as well but at present they are used for appearance and the major work is done by the headlamps we all know off however, driving at night sometimes become very stressful for the driver especially if you're in Pakistan.
Obviously BMW didn't have Pakistani ergonomics in mind while designing these new technological innovations to help the driver at tackling the hardest problems at night driving. So BMW has announced a series of projects aimed to make the lives for the BMW and other driver easy.
The most interesting out of these projects is the glare-free high beam. Sounds fantastic but nothing too fancy on tech if you're wondering because what the system does is detect oncoming cars from as far as 1 KM through sensors installed in the headlights and turns off the high-beam automatically and switches it back on once the oncoming car has passed by. The system is not just recording the signature of headlights of the oncoming cars but it also records the signature of backlights of the car infront and toggle between high and low beam, whichever suits the driving condition best and also doesn't blind the driver infront.
Apart from the fact that this system should be installed on every car and bike as well in Pakistan because these days, CD 70s also have installed HIDs on their bikes which can blind anyone oncoming, infact this system should be legislated forbidding any car or bike as being  not fit for the road if the system is not installed.
The other slightly less useful project is the Dynamic Light Spot used to pinpoint and illuminate human and animal hazards on a dark road, but the most useful one is the so-called glare-free high beam.
According to BMW through the test it conducted, concludes that the driver through this system is able to take better and longer advantage of the high beam mostly because there is no manual shifting anymore.
You can read the rest of the projects announced by BMW in Dynamic Spot Light here.