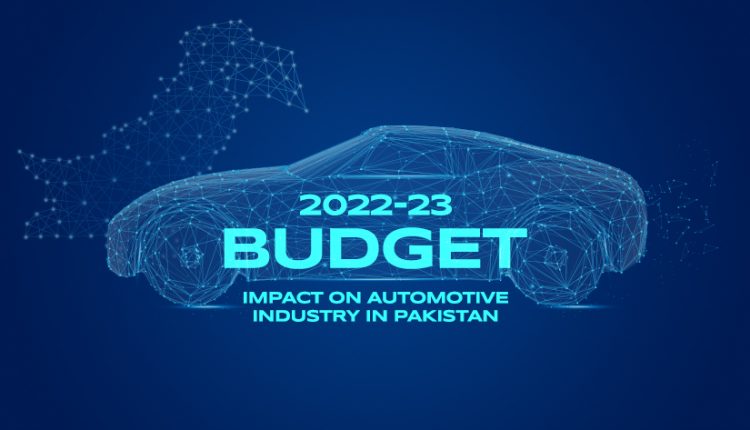 Budget 2022-23 – Advance Tax on Cars to be Increased
The government today presented the fiscal budget 2022-23. Finance Minister Miftah Ismail shared the details in the National Assembly. For auto industry, the government announced following steps and policies.
Advance Tax on Cars
During his speech, the finance minister said that to transfer tax burden on priviliedged class, the government has decided to increase Advance Tax on cars above 1600cc engine. As per the speech document, the advance tax on Electric Vehicles (EVs) would be increased to 2% of car's total price.
Lastly, the tax for non-filers would be increased to 200% from current 100%. However, the market experts believe that the number of non-filer consumers is very low in Pakistan and it may not make much impact.
What is Advance Tax?
The advance tax also known as Withholding tax, which is deducted at time of purchase of the car. And it is only applicable on locally assembled cars not imported ones. Furthermore, you can adjust in your tax returns in instalments.
Current Advance Tax on Cars Above 1600cc
Here is the current advance tax on cars above 1600cc in Pakistan:
It is pertinent to mention that government has only proposed these taxes. The lawmakers will discuss it in National Assembly and Senate and then the new budget will be passed. The proposed advance tax will impact the cars by Honda, Toyota (except Grande), Changan, and Suzuki. While, Hyundai cars would be the most affected cars because Elantra, Tucson and Sonata are all above 1600cc.
Ban on CBU Imports
Last month, the government imposed a complete ban on import of completely built units (CBU) cars. The ban was issued under the SRO598. Only commercial vehicles import will be allowed. No more luxury or passenger vehicles to enter the country's borders. 
What do you think about this announcement? Will it impact the common masses? Please share your thoughts in the comments.