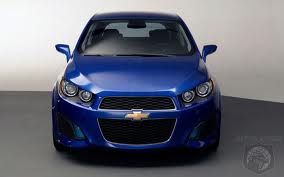 Evo X's copy gets 5-star Euro NCAP rating
The best copy you can ever get of a Mitsubishi Lancer Evolution X is not made by the Chinese but infact, it is the Chevrolet Aveo 5-door-hatchback. And it encompasses such a remarkable quality that has gained the Aveo maximum number of points during the Euro NCAP tests.
Euro NCAP has published test results for a batch of new cars, among them is the new Chevrolet Aveo five-door hatchback, which managed to score the maximum amount of points. Just about every new car manages to get this rating, yet the Aveo managed to shine in just about every category.
The crash tested vehicle obtained 35 points (95 percent) for adult occupant protection, 43 points (87 percent) for child occupants, 19 points (54 percent) for pedestrian and 7 points (93 percent) for the safety assist section.
Although the car shined most of all in the Safety Assist aspect, electronic stability control (ESC) is standard equipment across the Aveo range as well, and met Euro NCAP's test requirements. What's more, the driver, front passenger and rear seats are all covered by a standard-fit seatelt reminder. A warning is given if the vehicle speed exceeds a limit set by the driver, a system that was also well received by Euro NCAP.
The dealer for Chevrolet vehicles in Pakistan, Nexus Automotive, its website does not specify the availability of Aveo five-door-hatchback but it does have the Aveo sedan in their range of cars available for Pakistan at a rather unbelievable price, Rs. 1,469,000 (A/T without ABS and Airbag).