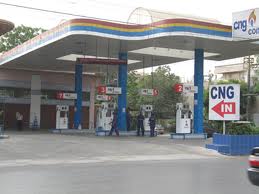 Government proposes to set CNG price at 80% parity of petrol in the new policy
It has been very clear since the very beginning about government's intention on CNG as it struggles to break Pakistan out of the energy crisis. While the depleting reserves of natural gas is a problem, but when deciding the policy to how to curb the usage of natural gas, a viable alternative must've been made readily available to consumers.
OGRA then decided to make it's move and atleast bring down the price of LPG and slashed it by 50 rupees in urban areas while a 90 rupees cut was made for hilly/rural areas. The new price was thus set at Rs125.16.
However, OGRA failed miserably to make sellers and importers follow the new price as it didn't even cover costs. LPG association cancelled orders which could've satisfied the demand of the winter season, now, it will only import LPG shipments whose Letter of Credit have already been opened.
Today, new policy guideline has been presented infront of the cabinet, where the petroleum ministry suggested enhancing the rate of Gas Infrastructure Development Cess (GIDC) to link the price of CNG with petrol while a new 'policy guideline' for the CNG sector is also proposed in favor of a complete ban on the use of CNG in private vehicles, restricting it only to public transport in order to encourage the use of cheap and clean transport fuel.
The petroleum ministry also proposed giving CNG station dealers margins of the rate Oil Marketing Companies (OMCs) and petroleum dealers use for the sale of petrol and diesel.
In the new pricing formula submitted to the petroleum ministry, Ogra had recommended value addition cost of Rs5.46 per kg and operational cost of Rs7.90 per kg.
The U.S. has once again stepped to bail out Pakistan from it's energy crisis. The United States will provide $2.1 million to the UK-based company, QED, for extending the consultancy to Pakistan on the project to import liquefied natural gas (LNG), he said.
Pakistan didn't even prepare itself for another alternative to be offered to consumers and began it's plan to wipe out the entire CNG sector.
Dr Hussain said that Pakistan will import one billion cubic feet LNG per day. The US has also agreed to help explore shale gas in Pakistan, as it has best expertise in exploring the gas.