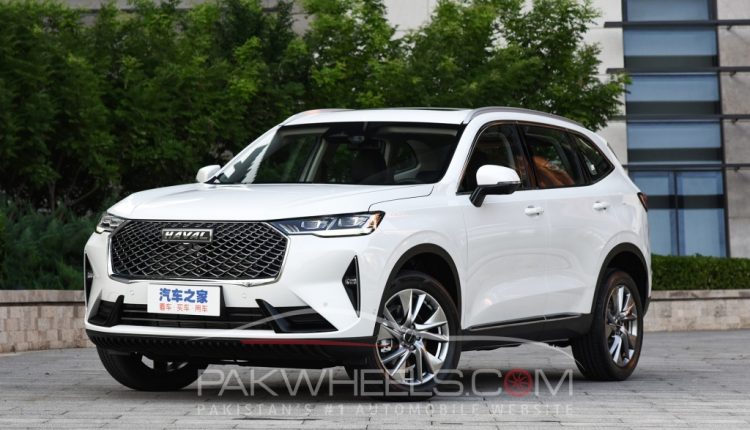 Haval Pakistan Closes Bookings For Jolion & H6 SUVs
It's been only a week since Haval SUVs have hit the market, and we are still in awe of their beauty. Haval Pakistan has already closed the bookings for both its cars, Haval Jolion and Haval H6. The company posted an official statement on its social media handles to break the news.
Haval has smartly calculated the demand and supply of its SUVs in the Pakistani market. Just like MG, Haval is only selling a limited number of imported CBU units of Jolion and H6. Turns out, those limited units have already been booked within a week. Hence, the company is not taking any more bookings and focusing on the timely delivery of already booked units. What a gentleman move, we have to say! 
Official Statement by Haval Pakistan
As per the official statement issued on Monday, Haval has closed the bookings for Jolion and H6 SUVs. First, the company has thanked the Pakistanis for their interest in Haval. Second, they have mentioned the reason for closing the bookings of their SUVs, which is the global semiconductor chip shortage. Third, they have promised to reopen the bookings shortly without mentioning any dates. Fourth, they have advised the customers to steer clear of any unauthorized dealers.
A Recap of Haval
Haval is a sub-brand of China's Great Wall Motors (GWM). A few months ago, the car manufacturer entered the Pakistani market in partnership with Pakistan's Sazgar Engineering Works Limited (SEWL). Under the partnership agreement, SEWL holds the right to manufacture, market, and sell Haval products in the local market.
SEWL has introduced two Haval SUVs, Haval Jolion and Haval H6, in a soft launch. Both SUVs are beyond the expectations of Pakistani buyers. The company is only selling imported CBU units and trying its best to dodge the bullets of supply issues and late deliveries. We hope that it all works out for Haval Pakistan.
Learn more about the official specs and features of Haval Jolion and Haval H6, and share your first impressions in the comments.