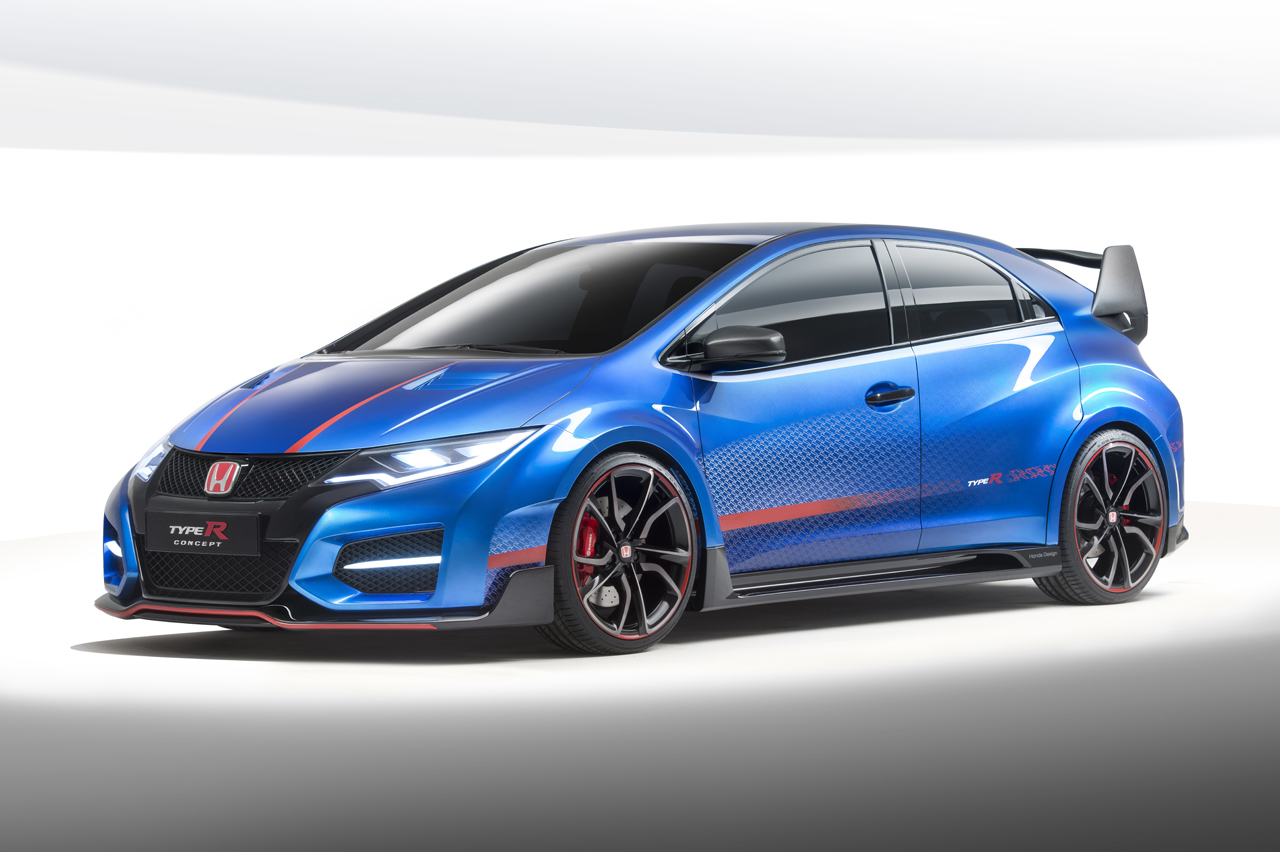 Honda reveals a new Civic Type R concept ahead of Paris Auto Show
Honda Civic Type R will be revealed at the Paris Auto Show, and to keep the enthusiasts interested in the Civic Type R, Honda keeps on unveiling more concepts to keep all the enthusiasts interested.
The new Civic Type R concept looks almost exactly like the first concept; the same aggressive aero body kit, quad exhausts, big wheels, however, the new thing is the color of Superman blue. Basically the appearance is new.
Engine is the same 2 liter turbo which revs to 7,000 RPM and produces 276 HP to be sent to the wheels through a six-speed manual transmission. Adaptive dampers and a "steer axis" system promise to keep the power under control, while a push of the +R button tightens up the suspension, steering and torque mapping.
Honda says, infact promises that the Type R will beat all the Type R's that have come before it which includes; Accord, Integra, previous Civic and even the legendary NSX.