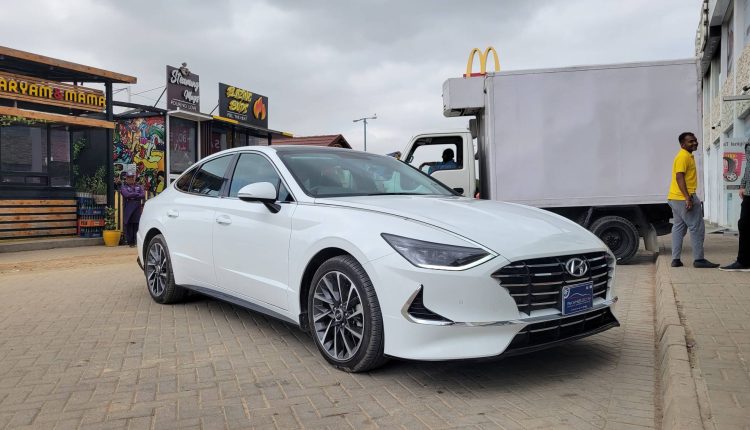 Hyundai had increased car prices just last week in lieu of the 25% GST applied by the government. Now, Hyundai has come up with a new price hike without citing any major reason.
Here are all the new prices.
New Hyundai Car Prices
Here are the new prices of Hyundai cars.
Elantra New Prices
The prices for all the variants of the Hyundai Elantra have been increased.
The price of Elantra 1.6 increased from Rs. 6,199,000 to Rs. 6,599,000. Meaning the car's price observed a jump of Rs. 400,000.
Similarly, the price of Elantra 2.0 got hiked from Rs. 6,730,000 to a whopping Rs. 7,130,000, highlighting an increase of Rs. 400,000.
Sonata New Prices
Hyundai Sonata 2.0L now costs Rs. 10,329,000 instead of Rs. 9,679,000. Its price is up by Rs. 650,000.
Moreover, the price of Sonata 2.5L is increased from Rs. 10,530,000 to Rs. 11,280,000. Meaning the price is up by Rs. 750,000.
Tucson New Prices
Hyundai Tucson FWD used to cost Rs. 8,030,000, but after the price jump of Rs. 200,000, it has now reached Rs. 8,230,000.
Meanwhile, Tucson AWD saw a price hike of Rs. 200,000, going from Rs. 8,659,000 to Rs. 8,859,000.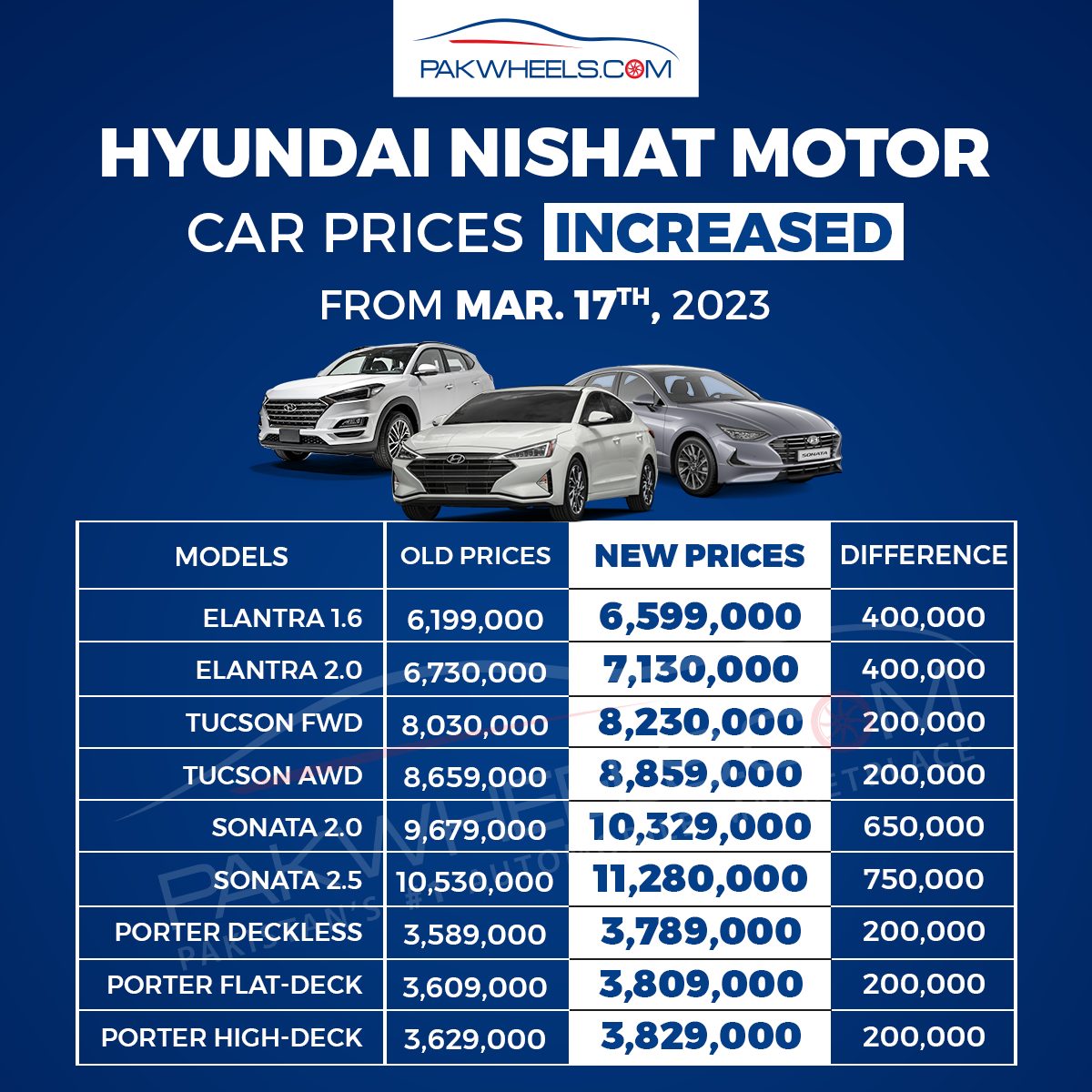 What do you think about this new hike in Hyundai Car Prices? Please share your thoughts in the comments section.