The Infiniti Prototype 9 just flashed on my twitter feed, and boy was I intrigued. The beautiful slanted lines, the open wheels, the silver color, all hinting towards reminiscence of the golden days of open wheel racing and its heydays. There's a thing about single-seater, open-wheeled, cigar-shaped road warriors that just takes a man's brainwaves to atomic levels. It's hard to explain, but after learning about this car I felt that it was compulsory to dive deep into the literary stockpile and carefully craft flamboyant locations in its praise.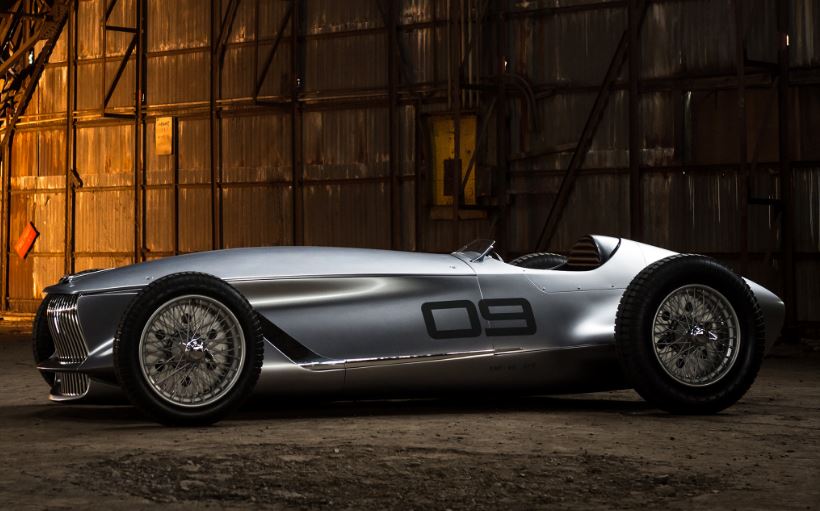 As I learned more about it, the intrigue became admiration. How it started as a marketing thing and how it evolved into a fully functional prototype is commendable. The engineers did a great job to handcraft its aluminum body and the way they fused Infiniti's design constants into the shape of a 30's race is incredible. The end-result is no doubt, stunning. All it needs is a howling v12 hybrid under the bonnet churning out 600bhp. Right?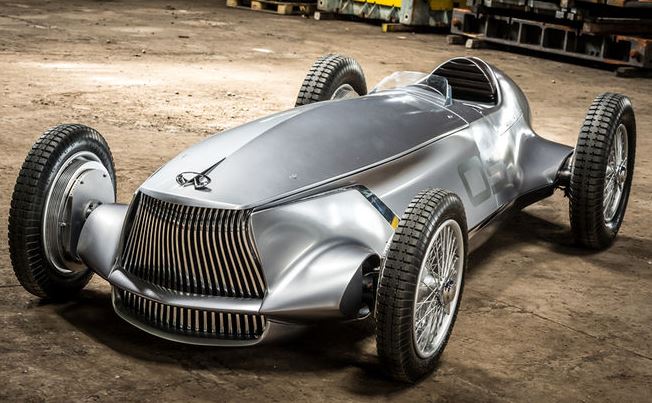 See, upon seeing a beauty, petrol-heads like to imagine themselves behind the steering wheel, driving along a coastal highway with only the sounds of the engine, the wind and the occasional smashing of the waves. It is this dream that has been driving auto-enthusiasts for generations to complete the circle of life. We just don't study, work-hard or confront difficult challenges in order to be able to drive a Tesla from our garage to our office parking lots. We strive to live the dream, the imagination of which is incomplete, imperfect and completely absurd without an internal-combustion-engine.
The great thing about this amalgamation of old and new; where you a 148 BHP electric motor powered by a 30kWh lithium-ion battery to drive the car, you get a body panel that has been hand beaten to form the desired shape. The car sits on old school style leaf-springs and believe it or not, has solid axles. It is basically a 1940's electric car.
Prototype 9 can do 0-100km/h in 5.5 seconds and has a top speed of 170km/h.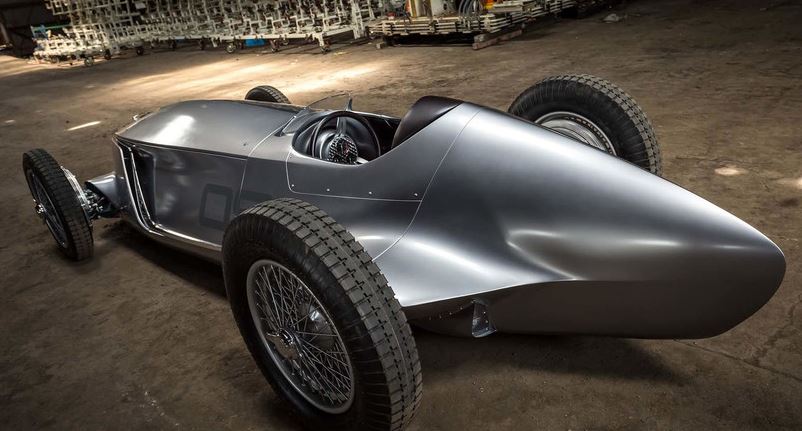 So when I learned that Infiniti/Nissan have loaded the Prototype 9 with some batteries and motors, I felt like I'd been taken on a cruise trip to an island made of lithium and plastic. It is like playing 'Stairway to Heaven' on a piano. It is like seeing the modern-day Wasim Akram with a prosthetic left arm. Why do modern designers feel compelled to wreak havoc on the idols of a yesteryear is beyond me.
I don't mind saving the world by cutting down on emissions. I am all for electric cars, not because they are marvels of engineering but because they have become unwanted necessities, a necessary evil that we have to live with for the rest of our lives.
However, on our way to electric oblivion, let us not demolish the fame, soul, and honor of legends of a better era.