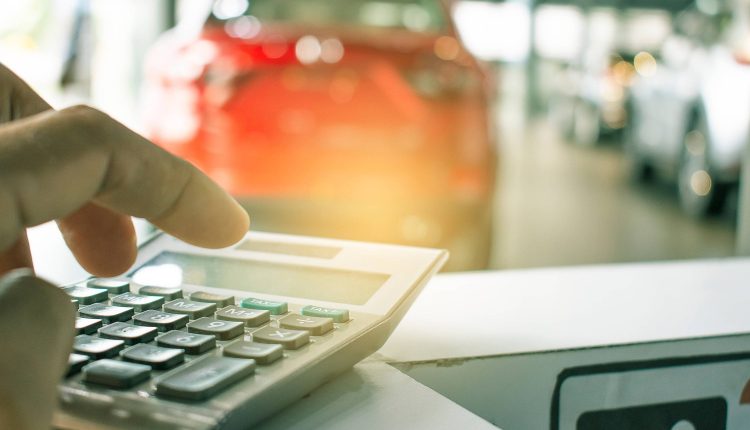 Mini-Budget – FED on Imported Cars Also Increased
And we are with another news, not a good one though, the government has also increased Federal Excise Duty (FED) on CBUs/imported cars. Earlier, the ruling party increased the FED on locally assembled cars under the new mini-budget. The detail of revised FED on imported cars has been given in a circular of Federal Board of Revenue (FBR), dated January 20th, 2022.
New FED on Imported Cars
According to the document, following are the FED rates on imported cars.
No change on cars with engine capacity up to 1000cc, meaning it stays at 2.5%.
The duty on cars with engine capacity of 1001cc to 1799cc will be now 10% compared to previous 5%.
New duty on cars with engine capacity of 1800cc to 3000cc is 30% against 25%.
Lastly, the duty on cars above 3000cc will be 40% against the 30%.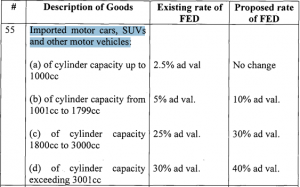 In short, the FED has been increased 5% to 10% on all engine categories. This means the prices of CBU/imported cars like MG HS, Haval Jolion, and Haval H6 will go up. The new FED comes days after Economic Coordination Committee (ECC) of the cabinet approved massive Regulatory Duty (RD) hikes on CBU units of Electric Vehicles (EVs), Hybrid Vehicles and cars with spark/compression ignition engines (conventional engines).
Regulatory Duty on CBUs
The government increased RD on the CBUs as follows: 
RD on conventional engine cars over 850cc but not more than 1,800cc increased from 15% to 50%.
RD on all CBU hybrids, with an engine capacity of over 1,500cc but not more than 1,800cc, increased from 15% to 50%, 
Imposition of 10% RD on EVs with battery packs of over 50kWh. However, commercial trucks and buses are not included in it.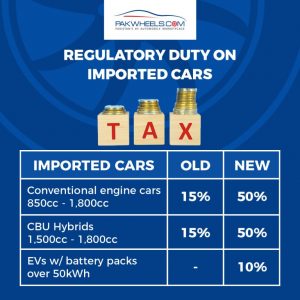 After the implications of revised FEDs, Pak Suzuki and Toyota have already increased their prices, while others will follow the suit.
What is your opinion about these new FEDs on imported cars? Share your thoughts in the comments section.