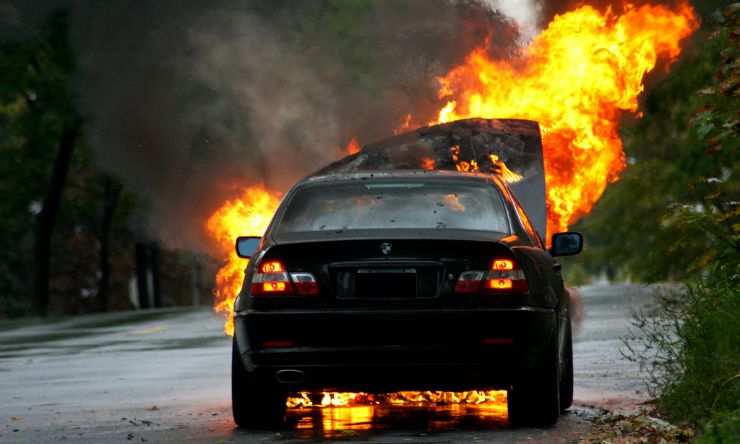 Due to the mysterious fire within the grounds of the Hassanabdal Police station in Rawalpindi, about dozens of cars are burned down.
The actual reason for this incident is yet to be found out, however, for now, the officials at the police station claimed that the reason for this incident is likely to be the " extremely hot and dry weather" of the city. They claimed that bushes near the station caught the fire which later on spread to the 20 motorcycles and 7 cars which completely burned and turned the vehicle into ash inside the station.
It took several hours to control the fire. For this purpose, the help from emergency service 1122 and fire brigade was taken who immediately arrive at the station.
Captain (retd) Ahsan Tufail, the Regional Police Officer (RPO) upon learning this unfortunate incident has directed the DPO Attock to carry out a complete investigation regarding this incident and to submit its preliminary report so that any such unfortunate incidents be avoided in future.
Last year, a similar incident occurred at a cargo ship at Karachi Port Trust (KPT) where the fire had burnt dozens of cars.  The fire had started at a cargo ship which was moored ar a berth at the Karachi Port Trust (KPT). The cars were being imported from Dubai and thus the loss was huge.
That's it from our side, drop your thoughts in the comments section below. Keep browsing PakWheels.com to know all the automotive related news. Keep Motoring!