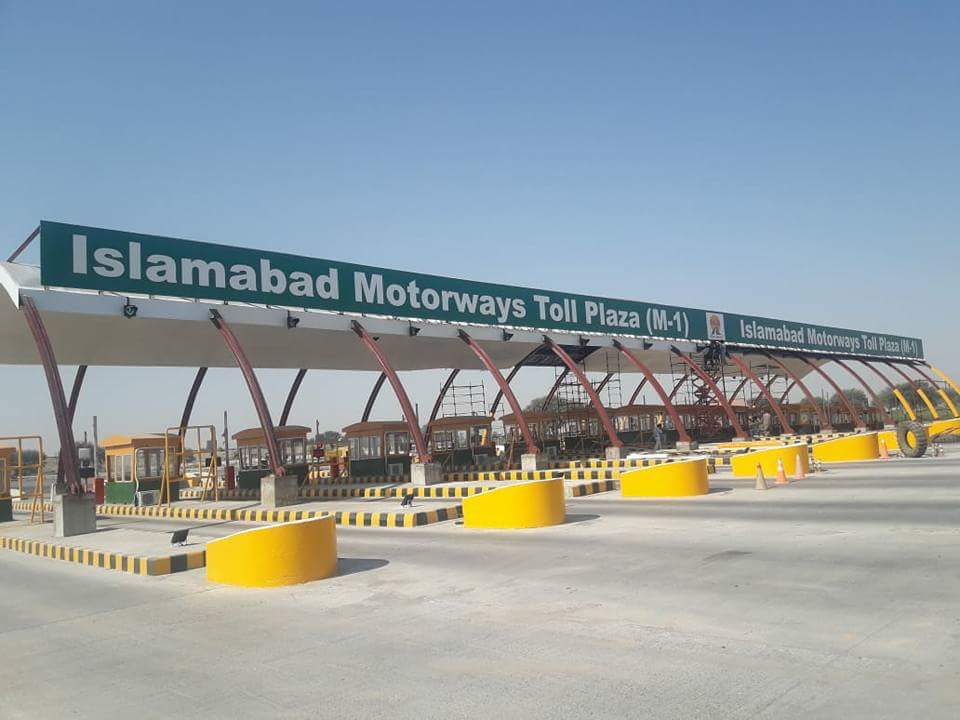 In a bid to improve the facilities and enhance the road user interaction, National Highway Authority (NHA) is upgrading toll plazas and facilities at service areas on both motorways and highways of the country.
Ever since Murad Saeed has taken over the charge of Minister of State for Communications, NHA is proactive in improving the infrastructure of its motorways and highways. The present government has the vision to improve the road structure including the facilities provided as it turns out to be the first interaction point of users with the National Highway Authority (NHA). The department is also carrying forward the vision and making necessary arrangements for the provision of facilities to the road users.
According to an official of NHA, 21 toll plazas have been upgraded with the modern facilities however, the remaining would be entirely upgraded by the end of December 2018. Fire extinguishers, in case of an emergency, have been provided to all the toll plazas. Furthermore, the authority is keen to maintain the cleanliness of toll plazas and the surrounding areas. To add to the beautification, appropriate lighting arrangements have been made, accompanied by various paintings on toll plazas. The "Clean and Green Pakistan" campaign has been observed and more plantations are underway to make the environment better. The interaction with the road users is ensured in the form of placing a complaint and suggestion box at each toll booth.
The service areas have also been equipped with clean drinking water, electric coolers, play area for kids, and improved toilet facilities for the ones travelling on the Motorway. The service areas on Motorway (M-1) that were lacking the basic facilities have been upgraded. Halka service area on this route has been upgraded with a filling station, tuck shops and luxury toilets to facilitate the commuters just like the other major service areas like Bhera. Similarly, the Rashakai service area has been upgraded with a new restaurant, construction of a mosque, tuck shop, public toilets, and a filling station.
NHA is looking forward to providing the best possible facilities to the commuters on either side of the motorways and highways to enhance the user experience. The up gradation of toll plazas and rest areas will prove to be a great step towards the development of the road infrastructures of Pakistan.
What do you think about this recent development in the road network of Pakistan? Let us know in the comments section below.