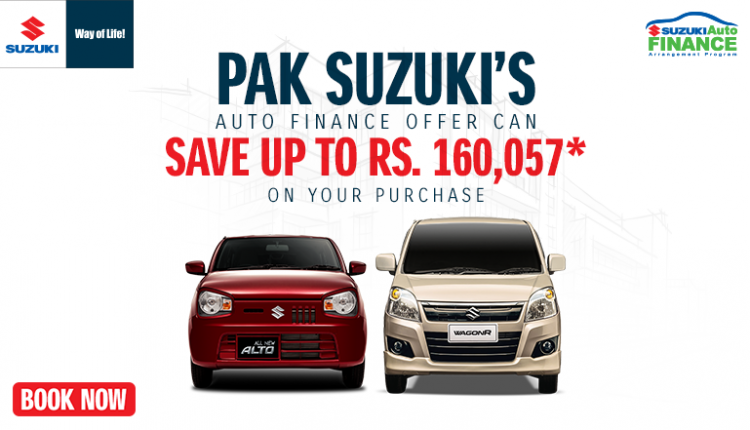 Pak Suzuki Makes Car Financing Easy 
Let's begin in simple words, you can buy a car in a few ways, but two of them are more prominent, either pay the whole amount of the car or lease it out. Presently, as specialized and troublesome as it might sound, car financing through a bank is a simple and suited method of owning a vehicle. This module has been demonstrated to be more fitting and helpful for the customer.
The car financing module makes the way toward purchasing a vehicle more moderate and available; you don't need to stress over saving up a major sum to buy your dream car or the one you need. With car financing, you can basically acquire the amount of the vehicle, purchase the vehicle and afterwards ultimately take care of it in an intermittently organized timeline that your accommodation would set.
How Suzuki's Offer Different? 
But how is Pak Suzuki's offer different? What new do they offer? This is the inquiry, ought to stir up in his/her mind. So, to pull in an ever-increasing number of individuals to this better approach of financing a car, aside from giving a car financing module, Pak Suzuki has put in certain offers and arrangements.
So, if you get your car financed by Pak Suzuki, you will save up to Rs. 160,057* in terms of
I) Free registration
ii) Free maintenance
iii) Special mark-up rates up to KIBOR +3%
iv) Special car insurance rates up to 1.99%
v) Preferred delivery of your vehicle in the chosen model
The entirety of this accompanies one more added advantage, which is the smooth execution of Suzuki auto financing plan. All that requires to be done, Pak Suzuki will do it for you. Consider it a one-stop arrangement window to get your vehicle financed.
For additional information, visit your closest authorized dealership or log on to www.suzukipakistan.com
Terms and Conditions: 
*The fffer valid only on Alto AGS and WagonR VXL
 *The offer is valid for a limited time. 
For immediate booking, Click here