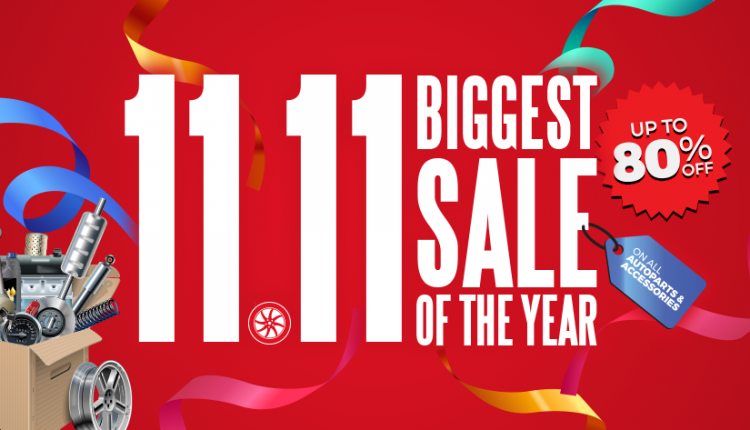 PakWheels 11 11 Sale Offering Up to 80% Discount
PakWheels 11 11 Sale is on now and you can get all kind of products and accessories to treat your car. These products will help you clean, shine, and run your car smoothly. We are offering the discount up to 70% on our products.
Car Engine Degreaser 
This product will help you car engine in running smoothly, removing all unnecessary particles in it. The previous price of this degreaser was Rs. 654 but now you can buy it in only Rs. 199, meaning it has 70% off on it.
 Pressure Garden Hose 
This hose will help you clean and wash your car in detail. At home, you can easily remove all the dust and mud from the exterior of your car very easily. The old price of this hose was Rs. 1,900 but you can buy it in only Rs. 1,700 meaning it has a discount of 5%.

Pressure Washer 
The Pioneer Pressure Washer is a blessing for every car owner. You can give your car a professional wash without any issue and hassle. This washer will clean every nook and corner of your vehicle very quickly and smoothly. After a discount of 3%, you can buy it in Rs. 17,499 against old Rs. 17,998.
We have a huge offer for this pressure washer, buy one, then we will hold a lucky draw and if you win that draw, we will pay the whole price back to you. Isn't it great? Yes, it is.

Portable Table & Chair 
This product is excellent for travelling. Imagine you are going on a trip with your friends or family, you like a spot in mountains and want to sit there or have a meal there, just pull this portable table and chair out and enjoy the moment. The last price of this product was Rs. 15,000 but after a discount of 40%, you can get it in only Rs. 8,999.

Car Care Bundle 
This is a complete beauty set for you car, with this car care bundle including All Purpose Wheel, Waterless Car Wash and Spotless Car Wash, will make your car squeaky clean inside and out. After a discount of 26%, you can get it in only Rs. 1,599 against previous Rs. 2,149.

Streak Free Glass Cleaner 
Clean glass of your car is essential for a smooth drive and feel good experience. This cleaner will make the glass of your car's windows and screens clean, removing every dust particle and finger prints on it. After a discount of 30%, you can buy it in only Rs. 349 compared to old rate of Rs. 500.

Waterless Car Wash 
Saving water is a must especially in today's world where climate is deteriorating quickly and saving water is one of the major means to slow it down. This Waterless Car Wash will help you clean your car without wasting a single drop of water. We are offering 29% off on it, taking its price to Rs. 499 from Rs. 700.

All Purpose Cleaner & Spotless Car Wash 
This duo will make sure that your car is shining like a glass, both exterior and interior. You can clean the bonnet, doors, seats, dashboard etc. with them. We are offering a 24% discount on this bundle and you can get it in only Rs. 1,099 from Rs. 1,450.

Spotless Car Wash 
If you don't want to buy the bundle, you can buy this Spotless Car Wash to ensure a spotless car. After a 17% discount, the price of this product has come down to Rs. 499 from previous Rs. 599. So, hurry and buy this affordable yet extremely efficient car wash.
All Purpose Cleaner 
The All Purpose Cleaner is a must product to have, if you own a bike or a car. Just buy it in only Rs. 699 compared to old price of Rs. 849 as we are offering 18% off on it. So, don't miss this chance and buy this All Purpose Cleaner for your vehicle.