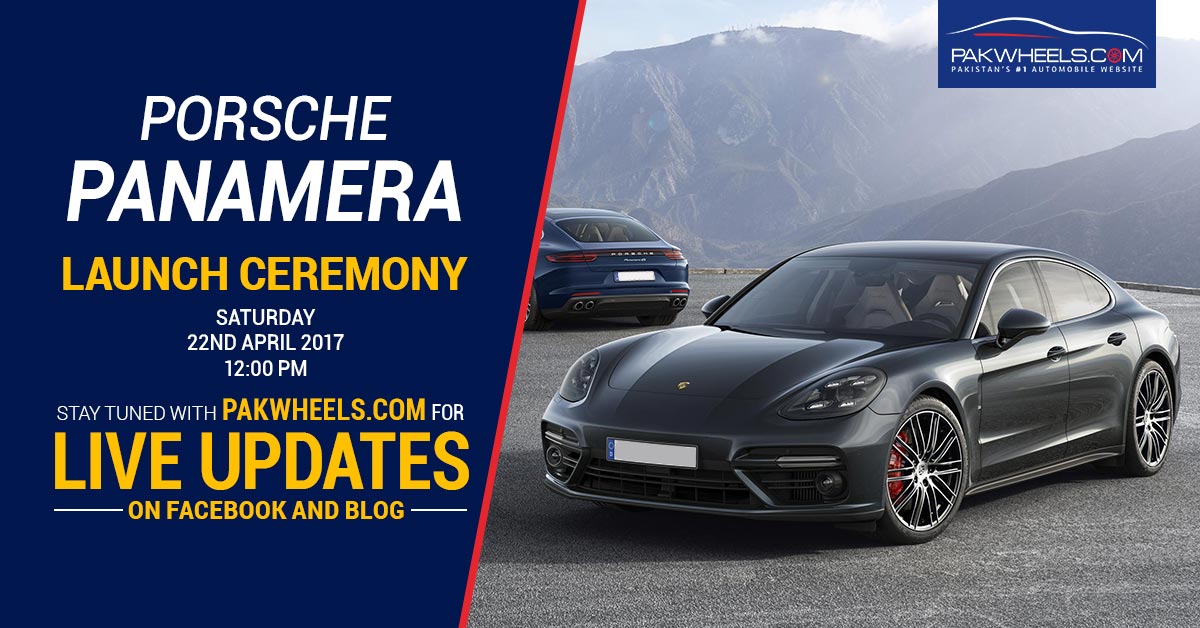 The Vendeur d' auto premium; Porsche Pakistan will be launching the new lineup of Panamera on 22 April 2017. The company deals exclusively in Porsche vehicles and provides both, after sales and maintenance services. Though Porsche Pakistan has yet to divulge any information on what car(s) it is going to launch in Pakistan, we here at PakWheels will be bringing you live updates of its launch event, which is scheduled to take place in Lahore.
Montage:
Porsche is a premium German automobile manufacturer specializing in high-end performance cars, SUV' and luxury sedans. The company is owned by the Volkswagen Group and it' current product lineup includes 911, Boxter/Cayman, Panamera, Cayenne, and Macan.
The car in question, Porsche Panamera is a front engined, four-door luxury sedan with two and all-wheel drive systems. The car was unveiled in 2009 at Shanghai Auto Show and went into production immediately afterward. Moreover, the second generation of this car was introduced in 2016 at a special event in Berlin. Codenamed 971, this newer generation is 35mm longer, 5mm taller, 5mm wider and features a 30mm longer wheelbase than its previous generation. Globally, Porsche Panamera is being offered in twelve variants, with hybrid trims to be launched in 2018.
Stay tuned with PakWheels as we will be bringing you live updates and coverage of this launch event!