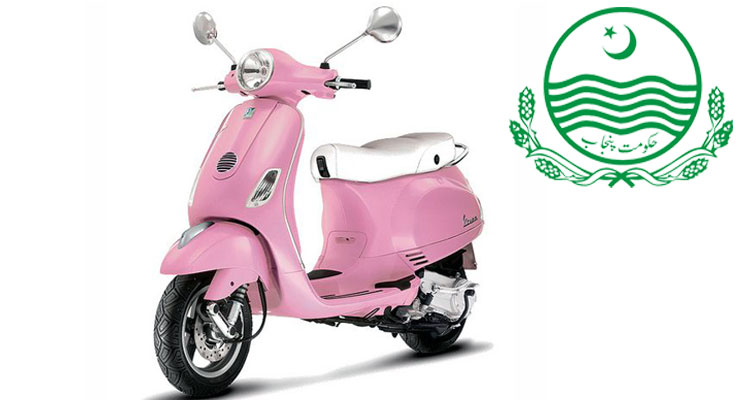 The Government of Punjab has taken a new initiative to empower Pakistani females by introducing a scheme of Pink Scooties. The draft for recommendations has been prepared and sources are reporting that the Chief Minister of Punjab, Shahbaz Sharif will be inaugurating this scheme on the celebrations of Women's Day on 8th March, 2017.
As per the recommendations, females earning a minimum wage of 15-20 thousand rupees and aging between 18-40 will be eligible to submit their documents for this scheme. Additionally, CNIC, driving license and domicile have been declared as the mandatory. In terms of security, these scooties will be fitted with a tracker to protect them from hijacking.
The government is planning to give 3000 scooties in the first phase of this scheme. A senior political leader from the ruling party remarked that female students -from other provinces- studying in Punjab will also be able to apply for this scheme.
"We've organised training camps in five different districts of Punjab. More than 2500 females have successfully completed this training, while a total of 650 out of these females have successfully updated and acquired their licenses." remarked Mr. Ahmad Salman Sufi, Advisor Special Monitoring Unit.