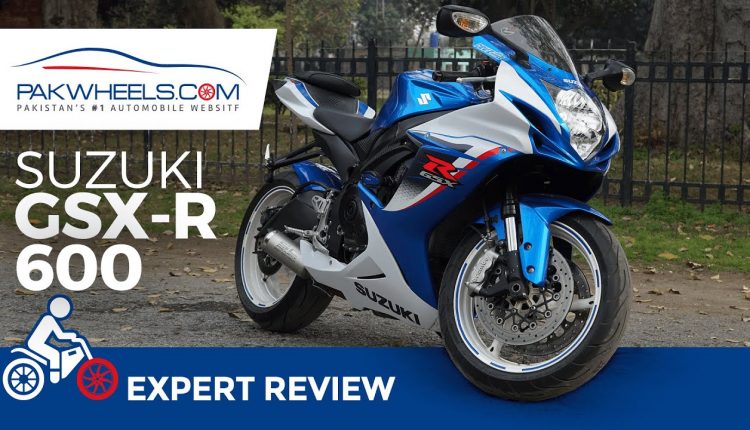 Suzuki GSX R600 2013 – An Expert Review
Today, we are here with an expert review of the Suzuki GSX R600, 2013 model. The under-review bike is the 2016 import and 5th generation. The Suzuki started producing 600cc bikes in 1992, while this 5th Generation was launched in 2019. The company manufactured this bike for both roads and tracks.
Engine: 
The bike has a 600cc in-line 4-cylinder engine, which produces 128hp and 68NM torque. Furthermore, the company claims, the bike reaches 0-60 in 2.5 seconds.
Differences From 4th Generation: 
It's front and rear is quite different from the 4th Generation. Furthermore, this bike comes with Standard Brembo Brake, which are non-ABS.
Aftermarket Add-ons: 
This Suzuki GSX R600 has an aftermarket Crash Card, which keeps the bike safe in case of an accident. Furthermore, it has SC-Project Exhaust and Tail Tidy. To install Tail Tidy, you have to remove the Number Plate and Mudguard of the bike.
Speedometer Functions: 
On left side, it has an RPM meter, while adjacent to it, there is a Gear indicator, Trip Information Meter, Bike Temperature and Speed information. Meanwhile, on the right-hand side of handle bar, there is Kill Switch, Meter Adjustment and Startup Buttons. The handle's left side has Drive Mode Switch, Dipper, Hazards Switch, Indicator Button and Horn.
The bike has two Drive Modes; first one is Power which produces complete output of the bike, while the second mode generates 60% of the output.
Maintenance Cost: 
The oil change of this bike is done after every 1200-kilometer. Three-liter Mobil Oil is used per oil change, while its Air Filter is changed after every two oil changes. The Mobil Oil and Oil Filter change cost around Rs10,000, while if you get Air Filter changed, the cost will reach up to Rs12-13,000.  
Price: 
This bike in good condition will cost around Rs18-18.5 lacs.
Advantage Over Competitors: 
Its market competitor is Yamaha R6; however, the R6 has a heat issue. Furthermore, GSX is lightweight and its handling is very smooth.
If you want to buy used Suzuki GSX R600, you can visit PakWheels Used Bikes Section and chose the bike, as per your choice.